Business Travel View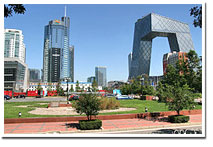 The Chinese capital city of Beijing became the cynosure of the world's eyes when in 2008; it successfully hosted the summer Olympic Games. The games which were broadcast live attracted the largest global television audience ever and revealed that the city of Beijing which is considered to be one of the four great ancient capitals of China and its political, educational and cultural center is a lively, thriving metropolis which is home to nearly 17 million people. Over the past two decades as China has come to the forefront of the world's economic landscape the city of Beijing has welcomed hordes of business travelers from around the world who now travel to Chinese capital on a regular basis to enhance mutually advantageous trade links.

Beijing which is the second largest city in China plays host to a number of industries among which finance, automobiles, real estate, pharmaceuticals, information technology, electronics and pharmaceuticals are the most prominent. The city's Guomao area is largely considered to be its main business epicenter or Central Business District while Jingrong Jie, or the Financial Street is the Beijing equivalent of Wall Street which does not host a stock exchange but has close to a thousand financial institutions within its boundaries like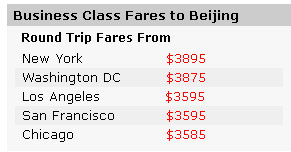 the People's Bank of China, The People's Insurance Company of China, Commercial and Industrial Bank of China, China Securities Regulatory Commission and China Banking Regulatory Commission. Further this street also hosts many foreign the Chinese outposts of several financial organizations such as UBS, the Royal Bank of Canada and Goldman Sachs among others. Aside from these two main districts, economic activity in Beijing is also concentrated in areas such as Wanfujing and Xidan which are filled with markets and shopping centers and Zhonggauancun which is located in the Haidan District and is known as China's Silicon Valley as it is home to several exciting home-grown startups and entrepreneurships.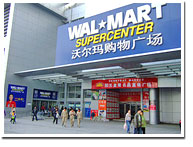 The city of Shanghai is usually perceived to be the main economic powerhouse in China but Beijing does not lag far behind as the city plays host to approximately 26 home grown Fortune Global 500 companies like China Mobile, Sinopec, Bank of China along with the regional headquarters of many foreign companies like Google, Volkswagen, General Motors, IBM, Ford Motor Company, Hewlett-Packard, Nokia and others. Beijing's dynamic position in the Chinese economy has established it as an extremely popular destination for both business and leisure tourists who flock to its shores all year round regardless of its notorious poor air quality which is the past was characterized by much smog. The city's environmental protection bureau has in fact in recent times made determined efforts to control and reduce this smog and at the end of 2009, it was estimated that Beijing's civic authorities had achieved their target of ensuring 260 'blue sky days' in the Chinese capital.

The Olympics' apart from being a great sporting spectacle also provided a great impetus for Beijing's authorities to develop and improve the existing infrastructure in the city. For instance the majority of international flights that serve Beijing arrive and depart at the Norman Foster designed Terminal 3 of the Beijing Capital International Airport which was built over a period of four years prior to the Olympics.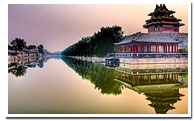 Aside from it international airport, Beijing is also well served by an efficient public transport system which is made up of trains, subways, taxis and public buses. To cater to the needs of its many business and leisure travelers the city is also equipped with many glittering, opulent hotels which are largely concentrated within its Central Business District which in addition to offices and hotels is also home to foreign embassies, high-rise luxury condo buildings and restaurants and bars. Some of the popular hotels located here include the Raffles Beijing Hotel, the St Regis, The Grand Hyatt and the Peninsula though other hotel properties like the Ritz Carlton Financial Street and the Intercontinental Financial Street are immensely popular with the bankers and financiers who regularly head to Beijing on business.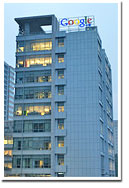 Despite its rather intense and serious reputation, Beijing offers also a plethora of recreation opportunities for visitors for its landscape is dotted with numerous palaces, temples, museums, squares and gates like the Forbidden City, The Summer Palace, the Temple of Heaven and Tiananmen Square all of which offer countless sight-seeing opportunities . Additionally Beijing is also equipped with fantastic restaurants, bars and clubs like Beijing Dadong Kaoya Dian, Huangcheng Lao Ma, The World of Suzy Wong, White Rabbit, and China Bar which provide the business traveler with ample opportunities to relax and rejuvenate after a long hard day of business dealings.

If your company like several other US companies already has a presence in China or if your company would like to make inroads into the fast growing Chinese domestic market, you or your colleagues will need to make frequent business trips to the Chinese capital city. The journey to Beijing from the US is usually an arduous affair which involves a long haul flight with or without connections and the only way to tackle such a long journey is to travel in the business class cabin of your preferred carrier. However business class tickets to Beijing from the US can cost anywhere upwards of $6000 for a nonstop passage and more than $3000 for a multiple stop journey and a few of these flights coupled with expensive hotel stays can easily exhaust your company's annual travel budget quite rapidly. In order to make your trip hassle free and business effective you may then want to consider using the efficient, cost-effective services of the New York based travel management company, Fare Buzz.

Fare Buzz is a leading supplier of cheap business class flights. Through its contracts with over sixty domestic and international airlines it is able to procure cheap business class air fares to almost all worldwide destinations. Booking business class travel through Fare Buzz provides savings of over 70% as compared to tickets booked through regular channels. Moreover the travel desk at Fare Buzz is manned by knowledgeable and experienced personnel who are on hand seven days a week to help you with all the travel planning necessary for your journey to this ancient capital of China. Do call Fare Buzz at 1-800-847-1963 for the absolutely 'best' business travel deal today.