Business Travel View
The scenic city of Cape Town is the largest city in terms of land area in South Africa. This flower and garden filled city which is situated in the shadow of the natural wonder of Table Mountain is one of the most heavily tourist trafficked city of the Western Cape which is affixed to the tip of Africa and surrounded by two oceans namely the Indian Ocean which lies to the south and the Atlantic Ocean which lies to the west.

At the heart of the Western Cape is the gorgeous city of Cape Town, whose stunning natural harbor was originally established by the Dutch East India Company as a supply station for Dutch ships on their way en route to India and the Far East. This harbor continues to play an important role in the economy of Cape Town until today as shipping along with tourism and information technology are the most prominent industries in this multicultural city which is inhabited by the descendants of the of its original Indonesian, French, Dutch, British and German settlers who all lay down roots in this city through the ages. The influence of these various waves of settlement can also be witnessed in the real estate landscape of the inner city of Cape Town which features a diverse mix of architectural styles in the form of modern high-rise office towers, quaint cobble stoned streets and Edwardian and Victorian buildings.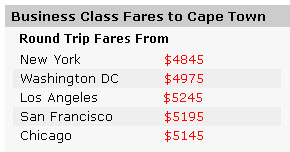 Cape Town is the legislative capital of South Africa as it is here that the South African National Parliament meets and where many government offices are located. Aside from being the center of administration, though the city is also considered to be a major economic hub of South Africa as Cape Town is an important manufacturing hub of the Western Cape Province and it is also home to the region's main port and airport. Economic activity in Cape Town is distributed amongst its four main commercial hubs namely the Cape Town Central Business district, Century City, the Bellvile/TygerValley and Claremont. Located within these hubs are the regional headquarters of various South African companies like Standard Bank, ABSA financial services, Investec Meyer and Ferreira Furniture, Giant Killers Advertising/ Loyiso Media Entertainment as well as outposts of various foreign companies like LG, Rentokil Initial, and Exxon Mobil amongst others.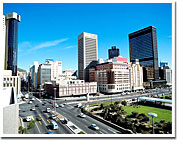 Due to its immense popularity on the tourism circuit, Cape Town has in recent years also become an important destination for Meetings, Incentives, Conferences and Events (MICE). To promote itself as a favored MICE destination the city inaugurated its state of the art Cape Town International Convention Center in June 2003. This center is currently being expanded in order to enhance its exhibiting capacity and other services like accommodation and office space. The Cape Town International Convention Center is conveniently located within close proximity to Cape Town's breath-taking Victoria and Alfred Waterfront and the city center. In fact not only the Cape Town International Convention Center but all of Cape Town is at present is witnessing a massive construction and renovations boom as the city along with the South African capital city of Johannesburg is getting ready to host nine matches of FIFA 2010, the eagerly anticipated world cup soccer event which is scheduled to be held during the months of June- July 2010.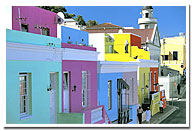 This event is no doubt going to bring thousands of soccer fans to Cape Town shores and in order to serve these fans better; the city is also upgrading its Cape Town International Airport which hosts airlines from all over the world and is the main gateway to Cape Town and the rest of the Western Cape Province.

As a prominent epicenter of commerce and the tourist trade in South Africa, Cape Town is also well equipped with a large range of accommodation options which include a wide variety of hotels which are kitted out with wide array of business necessary amenities. Some of the favored business hotels in Cape Town include the waterfront facing Cape Grace, the historic boutique hotel Ellerman House, The Mount Nelson Hotel which is located at the foot of Table Mountain and the Radisson Hotel Waterfront. Additionally most business travelers who travel to Cape Town on work also make it a point to take in the city's many wondrous sights like Table Mountain, Robben Island, the Cape Point Nature Reserve, the Victoria and Alfred Waterfront, the Kirstenbosch Botanical Gardens which are situated on the eastern slope of Table Mountain and the Winelands of the Cape which are home to some of South Africa's most famous vineyards.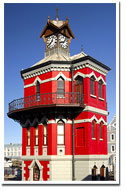 For someone who is based in the US, a trip to Cape Town may appear to be extremely daunting for the journey usually involves an extremely long haul flight which approximately extends over twenty hours with perhaps one or two layovers. If you or your colleagues need to travel to Cape Town for work regularly then the only way you can hope to arrive at your destination in meeting-ready shape is to travel in the business class cabin of an airline that flies to Cape Town from the US. However business class tickets to South Africa from the US are quite prohibitive as they are often priced over $7000.

However your company can easily manage to procure cheap business class travel deals by partnering with a travel solutions company like the New York City based, Fare Buzz which has made providing cheap business class airfares the core of its business. Through its contracts with over sixty domestic and international airlines Fare Buzz is able to procure cheap business class flights to nearly every destination in the world. It is worth mentioning that these cheap business class tickets come with all the perks that are normally associated with regular business class tickets like mileage accrual and pre-assigned seats. Further the customer service team at Fare Buzz which on hand all seven days of the week is made up of knowledgeable and experienced personnel who are dedicated to finding the most cost effective business class travel packages for their clients. So if you are headed to the stunning city of the Western Cape on business or you want to take parts in excitement of FIFA 2010 do make it a point to call Fare Buzz at 1-800-847-1963 to score the 'very best' deal for your trip today.