Business Travel View
Business Travel to Mumbai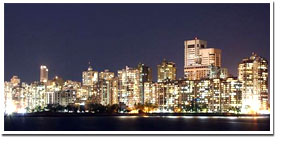 The city of Mumbai which is the capital of the western Indian state of Maharashtra is widely regarded as the financial and commercial capital of India. This city which is composed of seven islands is home to one of the world's largest urban populations and is a bustling, busy city where 'business is king'. In fact such is the business ethos of this city that scores of migrants from all over country pour into Mumbai everyday in search of gainful employment and a better standard of living.

Mumbai generates nearly 6.16% of India's GDP and accounts for nearly 25% of India's industrial output and 40% of its maritime trade as the deep natural harbor of Mumbai hosts one of the oldest and most important ports in India. Historically Mumbai's booming economy owed much of its growth to the city's textile industry and its sea port but now the major industries in Mumbai have diversified to include finance and banking, diamond polishing, engineering, information technology and services and healthcare. Mumbai is also home to the oldest stock exchange in the country namely the Bombay Stock Exchange whose Sensex Index is widely regarded to be the barometer of the Indian economy.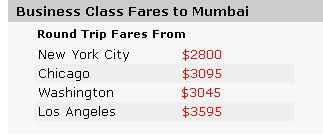 Aside from the Bombay Stock Exchange, Mumbai also hosts the Reserve Bank of India, the National Stock Exchange and the corporate headquarters of numerous major Indian companies like Larsen and Toubro, the Tata Group of companies, the Godrej group of companies, the Reliance Group of companies as well as the headquarters of various foreign banks and multinational companies like Standard Chartered Bank, Pfizer, Pricewaterhouse Coopers and many more. Mumbai is also the entertainment hub of India as it is renowned as the home of the Indian film Industry which is popularly referred to as 'Bollywood'. Bollywood in fact annually produces double the amount of movies that are produced in Hollywood, home of the US film Industry though in recent times there has been much close collaboration between these two leading film industries of the world.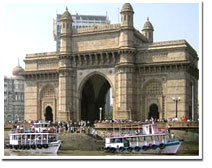 Mumbai is a city of extreme contrasts where the super rich live cheek by jowl with some of the poorest people on earth and a testament to this, is the area of Mumbai known as Dharavi. Dharavi is one of the largest slums in Asia which was immortalized recently in the Oscar wining movie 'Slumdog Millionaire' though apart from its filth and squalor, Dharavi is also known for its spirit of enterprise as the slum hosts nearly 15000 single room factories which are involved in producing leather goods, textiles and pottery and also recycling waste materials.

Over the last few decades as the Indian economy has liberalized and become a part of the worldwide globalization phenomenon, Mumbai has grown to be an important destination for the business traveler. The main gateway to Mumbai for most travelers is its chaotic Chhatrapati Shivaji International Airport which is currently being upgraded and modernized. The city also has a well developed public transport system but the network is old and stretched to capacity and most business travelers who arrive for meetings or conferences in this teeming metropolis choose to use the city's network of private taxis or even hotel provided pickups for their journey from the airport into the city.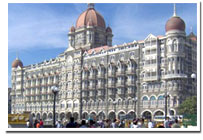 Mumbai is well equipped with a wide array of business hotels which are located within close proximity to its two major business districts namely the older established enclave of Nariman Point in South Mumbai and newer business district of the Bandra Kurla complex which is located in North Mumbai, close to the airport. Depending on where you need to be based during your business trip to Mumbai you can opt to stay at hotels like the Grand Hyatt, the Intercontinental Grand, The Leela and ITC Grand all of which are located in North Mumbai or you could head to South Mumbai and stay at hotels like the Taj Palace and Tower Hotel, the Taj President or even the Trident.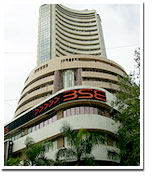 If your company has a joint venture with an Indian company or if your company is looking to make a foray into the Indian market then you or your colleagues are bound to have to make business trips to Mumbai. Travel to Mumbai from the US involves a long haul journey which usually extends over 15 hours and the only way that you can arrive in Mumbai in meeting ready shape is to book a seat in the business class cabin. However business class tickets to Mumbai on nonstop flights or even one stop flights can cost anywhere upwards of $3000 and the only way for you to keep a lid on these travel costs is to partner with a business class travel specialist like the New York City based travel management company Fare Buzz.

Fare Buzz is a leading supplier of cheap business class flights. Through its contracts with over sixty domestic and international airlines Fare Buzz is able to procure cheap business class air fares to nearly every worldwide destination. You can actually expect to have savings of nearly 70% when you book your company's business class travel through Fare Buzz instead of regular channels. Moreover these cheap business class airline tickets come with all the perks that are normally associated with regular business class tickets like mileage accrual and pre-assigned seats. So don't wait any longer and call Fare Buzz at 1-800-847-1963 to procure the most competitive and affordable business travel deal to the glitzy, glamorous but chaotic city of Mumbai today.