Home to Israel's tech industry, Tel Aviv is a young, energetic, vibrant city that you will fall in love with.

Tel Aviv, the second most populous city in Israel, is located on its Mediterranean coast. A hub of economic activity, Tel Aviv is home to Israel's booming hi-tech industry. Many global technology companies such as Apple, Google, IBM, Intel, and others have R&D outfits located here along with a whole host of Israeli start-ups.
If you need to travel to Tel Aviv for work, you may want to read on and pick up some valuable tips for navigating this exciting and vibrant city.
Traveling to Israel is safe
Travelers are sometimes taken aback to see heavily armed security personnel in airports, around crowded public places, and on public transport all over the country including Tel Aviv. However, even with continuing conflicts in the region, the risk of terrorism is no higher than anywhere else in the world, and the Israelis have developed a system of vigilance, which is unparalleled.
Do I need a visa to enter Israel?
Americans don't need a visa to travel to Israel and get an entry for a stay up to 90 days. Citizens of various other countries enjoy the same visa-free access while others need to obtain a visa from their nearest Israeli mission before they can visit.
Travel Tip:
Check here for up-to-date visa information.
Arrival into Tel Aviv
The modern Ben Gurion International airport serves the city of Tel Aviv. On arrival into Tel Aviv, you should be prepared to answer questions about the purpose of your travel and the nature of your work, and so on. Travelers have recounted how their bags have been thoroughly searched and swabbed before they have been allowed in. A similar procedure awaits you when you leave, so make sure you get to the airport at least three hours in advance.
If you are going to visit other Middle Eastern countries after your stay in Tel Aviv do ask the immigration officer not to stamp your passport. You will probably need to fly through a third country like Jordan to get to some of Israel's neighbors as many countries of the Middle East do not have air links with Israel.
Travel Tip:
Fare Buzz travel specialists can help you with your travel arrangements to Israel and other Middle Eastern countries. Call us at 1-800-847-1963
The observance of Shabbat
Shabbat, the holy day of  rest in the Jewish faith, begins on Friday afternoon and ends on Saturday evening. Although Tel Aviv is far more secular Jerusalem,  businesses and public offices and services close for Shabbat.
We recommend that you do not arrive at the airport during Shabbat because trains and buses don't run or follow an extremely restricted schedule. EL AL, the national carrier of Israel, doesn't operate any flights on Saturdays and other major religious holidays.
If you need to get around Tel Aviv on a Friday evening or a Saturday, use a taxi. Most people use the taxi-ordering service Gett and the navigation app Waze which offers carpooling services.
Elevators in most good hotels operate on Shabbat but if you are reserving an Air BnB for your business travel, do check if the building elevator works on Shabbat.
The workweek in Tel Aviv commences on a Sunday.
Getting around Tel Aviv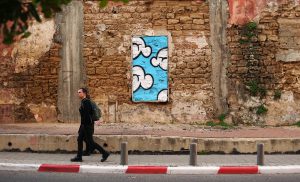 Tel Aviv is a walkable city, but from the months of April to October the weather is warm and humid.  As a business traveler, you probably need to attend meetings, and other events so you need to look well put together at all times. The best way to commute around the city is by taxi; however there is no Uber in Tel Aviv. You could ask your hotel concierge to call you a cab or then use the Gett app to order a cab, but you will pay the metered fare.
Travel Tip:
Download the Gett app for Android or iPhone before you leave home. You need a credit card to sign up.
Payment methods
The Israeli currency is called New Israeli Shekel, and ATMs are available all over the city. Cash and credit cards are the standard methods of payment.
The language of business and dress code
English is the language of business all over Israel. Israelis tend to dress relatively casually for work. This is especially true of the many start-up companies in Tel Aviv.
Dining and entertainment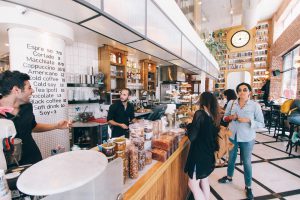 Tel Aviv has a multitude of restaurants and cafes serving a wide variety of cuisines that cater to all tastes and dietary requirements. In recent years, Vegan restaurants have also made an appearance on the city's dining landscape.
Many of the restaurants are located on the city's beachfront and offer stunning sea views.
The city also has an extremely lively bar and club scene and Tel Aviv's many nightlife establishments stay open even during Shabbat. So it makes no sense to stay cooped up in your hotel room and order room service after your workday when there are so many dining and nightlife options to discover and explore.
Tipping etiquette
Service staff expect tips in Tel Aviv. The norm is usually 10-15% of the amount. Taxi drivers do not expect a tip and will return your change if you pay cash.
Downtime in Tel Aviv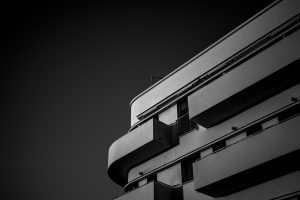 If you happen to have a spare day or two in Tel Aviv, you may want to explore its many interesting sights such as its Bauhaus district. The Bauhaus or White City district of Tel Aviv consists of 4,000 buildings that date back to the 1920s and 30s and are exponents of the German Bauhaus school of architecture. The White City of Tel Aviv is a UNESCO world heritage site teeming with interesting buildings, wide boulevards and chic cafes and boutiques.  You could book and architecture tour or then explore the area on your own perhaps using the city's Tel- o -fun bike sharing and rental system.
Other points of interest include visiting the city's excellent museums like Beit Hatfutsot (the museum of the Jewish people) or the Steinhardt Museum of Natural History.
If you want to shop for souvenirs or local handicrafts then visit to the Nachalat Binyamin Market, which is held on Tuesdays and Fridays, or then head to Shuk Hapishpishim, the flea market of the ancient port city of Jaffa, one of the oldest areas of the city of Tel Aviv.
Book Your Business Trip to Tel Aviv
Your Fare Buzz personal travel concierge is on call 24/7 to assist you with travel plans to Tel Aviv, Israel and provide you with customer support when you need it.
Start here:
Fill in the Request a Quote with your travel details and a travel specialist will research options and contact you shortly
Call 1-800-847-1963 to speak directly with a travel specialist