Life in Vancouver, British Columbia is lived primarily outdoors. There are many things to do in the city and in the spectacular surrounding areas. So grab your jacket and walking shoes and take in some fresh air this Fall.
See Vancouver by Sea
Seeing Vancouver and the Sunshine Coast of British Columbia from the sea is nothing short of spectacular. According to locals, there are three different categories of ferries.
The large BC Ferries which go to Vancouver Island, the Gulf Islands, Bowen Island, etc. are referred to as "the ferries" or "a ferry".
The SeaBus goes to North Vancouver.
The water taxis and little boats to Granville Island are sometimes referred to as the False Creek Ferries
The BC Ferrries offer spectacular views as you sail through the picturesque Gulf Islands. If you're lucky, you may even spot Orcas. The ferries are comfortable, clean and offer dining options like the buffet. Play it safe, and pre-book your ticket to ensure a spot, especially in the warmer months.
See Vancouver by Air
If seeing Vancouver by sea is spectacular, than seeing it by air is splendiferous. When the weather is good, take a Seaplane for "flightseeing".
If you have a full day, take a floatplane to Whistler for a view of the surrounding mountain ranges, glaciers, valleys, rivers and lakes. We particularly like the Alpine Lakes & Glacier tours which take you to snow-capped mountains and lunch on a quiet alpine lake.
For the best of all of it - fly on a floatplane to Victoria, spend the day there and take BC Ferries back in the late afternoon. That way you see the beautiful landscapes and islands from the air and then cruise through the archipelago on the way back.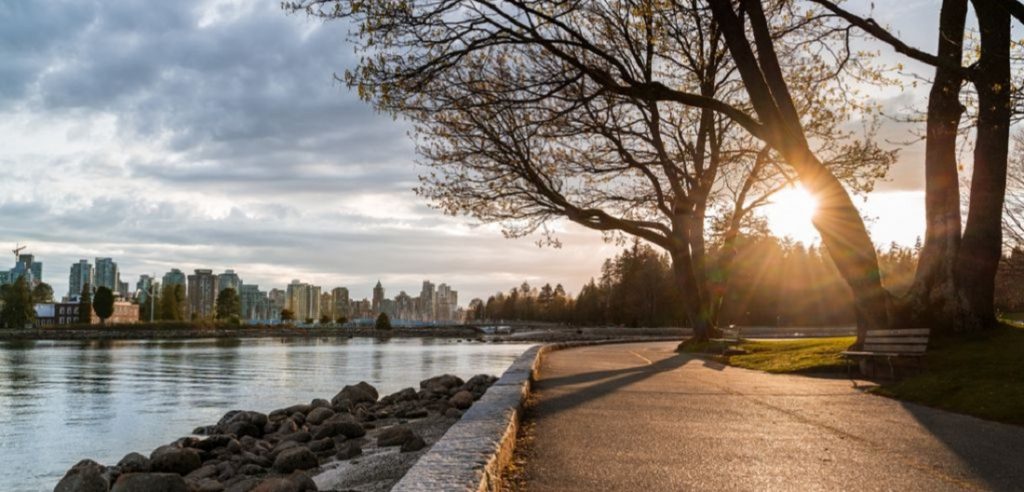 See Vancouver by Bike
Vancouver's Seawall is a connected paved pathway for pedestrians and cyclists at sea level that runs from the northern side of the city, around the gorgeous Stanley Park, to downtown and beyond. At about 17 miles (28 km) long, if you want to do the whole thing it's best to rent a bike.
Mile after mile it goes, with very few interruptions, except for a few crowded areas during tourist season. Travel the entire length and see Coal Harbour marina, the north shore mountains, as well as beautiful homes. Stop at Granville Island for lunch and a break from peddling. You will also see the southern shore of False Creek, David Lam Park and peddle to Science World and Olympic Village.
See Vancouver by Bus
If you're not keen on using your own power to get around, then purchase a day pass and hop on the SkyTrain, Vancouver's light rapid transit system, to see parts of Vancouver and its suburbs. To see all of Vancouver at your own pace, buy a hop on hop off bus tour pass.
See Vancouver by Foot
The Grouse Grind is an exhilarating hike with amazing views of the city, Salish Sea, Vancouver Island, Mt. Baker, and Washington State as the payoff. Many healthy Vancouverites hike it weekly to stay in shape, and with steep climbs through the forest on stairs and rocks, it's a bit strenuous. They don't call it Mother Nature's Stairmaster for nothing! In winter, go skiing at Grouse or night snowshoeing around the mountain. The gondola up is a great ride.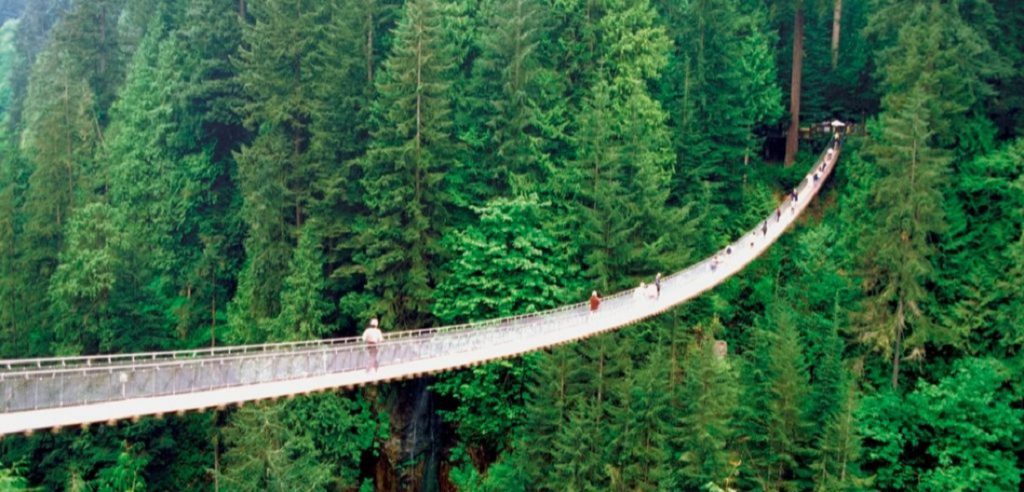 A tourist attraction, but fun nonetheless is the Capilano Suspension Bridge, a pedestrian only bridge across a gorge. For a free alternative, go to Lynn Canyon. You get the thrill of a suspension bridge and forest hiking trails as well.
Flying to Vancouver for business?
Make sure to add bleisure time onto your next business trip to Vancouver to discover all the outdoors has to offer. Fare Buzz has access to unpublished fares from business class flights to Vancouver and the rest of Canada. Let us take the stress out of planning.
Start here:
● Call 1-800-847-1963 to speak directly with a travel specialist
● Fill in the Request a Quote with your travel details and a travel specialist will research options and contact you shortly.
✈️ Book Business Class Flights to Vancouver now!