Have the cold winter days got you thinking about white sand beaches and gently swaying palm trees yet? Perhaps you've changed your desktop background to a high-definition photo of a tropical sun over rolling waves. Unfortunately, that picture isn't going to change the air temperature as you walk back to your car in the evening.
One reason many people stay in cold northern cities during the winter is because they're afraid the southern beaches are going to be overcrowded and therefore more money and trouble than they're worth. This might be true for the most popular beaches in the world, but if you go out of your way a little, you'll find some great deals and truly astounding sights.
1. The Glowing Beaches of Mudhdhoo Island
In one of the more northern atolls of the Maldives, there's a beach that's home to glowing ostracod crustaceans, according to the Huffington Post. The creatures make the pristine beaches look like something out of a Van Gogh painting. Cheap tickets to this tropical - and magical - chain of islands can be found for less than $900. There's no reason why you shouldn't escape from the gray winter to this electric-blue paradise.
2. The Pink Sands of the Bahamas
If blue isn't your color, you might interested in visiting the pink-sand beaches of the Bahamas. Located less than two hours from Ft. Lauderdale, FL, these beaches are covered with soft, rose-hued shells that make the landscape appear otherworldly. Round-trip tickets to the Bahamas are very affordable at this time of year - consider turning a long weekend into a beach getaway.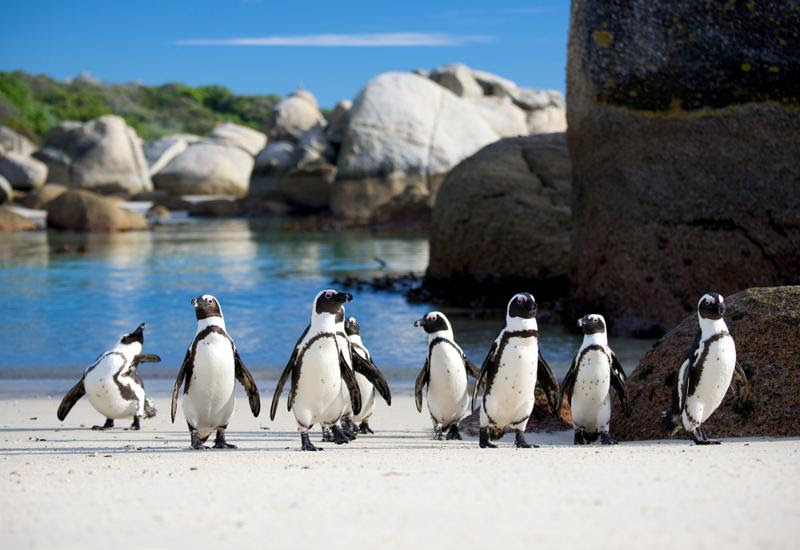 3. Penguin Paradise, South Africa
Boulder Beach, South Africa is so-called for its huge, water-smoothed rocks. But what makes it so unusual is the colony of African penguins that call the beach home. The colony of waddling birds feasts on the abundant fish in the warm waters. The penguins are considered an endangered species, according to the South African Tourism board, and efforts are underway to build up their population again. You can grab some cheap tickets to Cape Town and support the penguins on your beach vacation.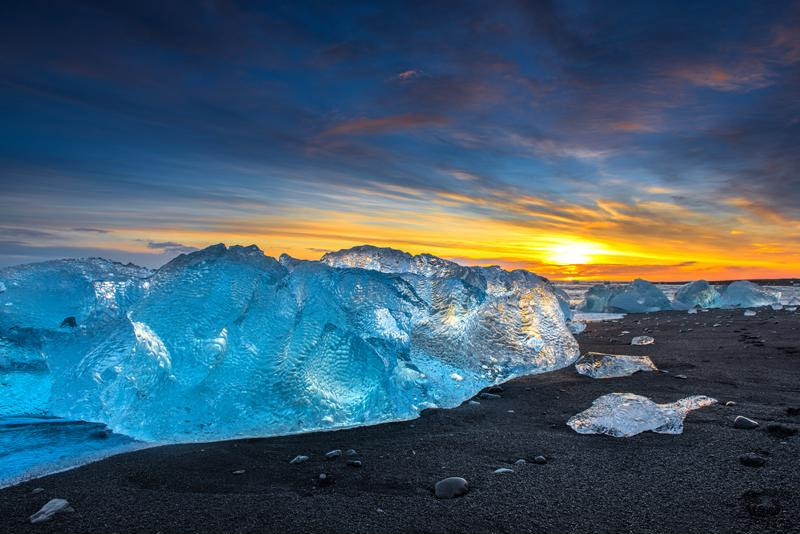 4. Jokulsarlon Glacier Lagoon, Iceland
If you really want to turn the idea of a beach vacation on its head, consider grabbing some cheap tickets to Reykjavik and make your way to the astounding glacier lagoon of Jokulsarlon. There you'll find islands made of shimmering ice and flat, mirror-like water. During the winter, you'll be able to see the aurora borealis streak across the clear sky in waves of green. There's no other place like it on Earth.
5. Punaluu Black Sand Beach, Hawaii
Grabbing a great deal on round-trip tickets to any of the Hawaiian islands is always a score, but traveling to the black sand beach of Punaluu is even more exciting. Unlike other Hawaiian beaches, Punaluu Beach's volcanic sands give the whole area the look of a beautiful alien planet. You may even see the native sea turtles basking in the sun.