There's so much to recommend to travelers about the city of Miami, from the strong influence of Latin American culture in the music and art scenes - as well as the boisterousness of the nightlife - to the absolutely stunning weather. It's easy to arrive here on cheap flights to Florida, stay for a few days and simply lose all desire to leave, even though that's (probably) not an option.
The culinary highlights of Miami play no small part in the city's magnetic appeal. But there are so many well-regarded restaurants and eateries throughout the city limits that it'd be impossible to catch them all in one visit. With that in mind, we've narrowed down four absolute essentials for your next drop into South Beach:
1. Pane & Vino
Despite being located on Espanola Way, which The Miami New Times reports as largely being a gauche tourist trap, that same publication also named Pane & Vino as one of its top five Miami restaurants of 2016. The homemade Italian fare at this establishment - including salmon, chicken and steak dishes  - is all well worth its price, but chef Angelo Quaglini is a pasta specialist, and the spaghetti alla ruota or al pomodoro are spoke of in awestruck terms by critics and diners alike.
2. Zuma
This Japanese restaurant's waterfront view of the Miami River is almost - but not quite - as breathtaking as its seafood. According to Zagat, which awarded Zuma 4.8 (out of 5) for its food, 4.7 for decor and 4.4 for service, the ocean fare, particularly the sushi, is nothing short of "edible art." Zuma makes for a particularly excellent brunch option, one that includes unlimited champagne and sushi bar access.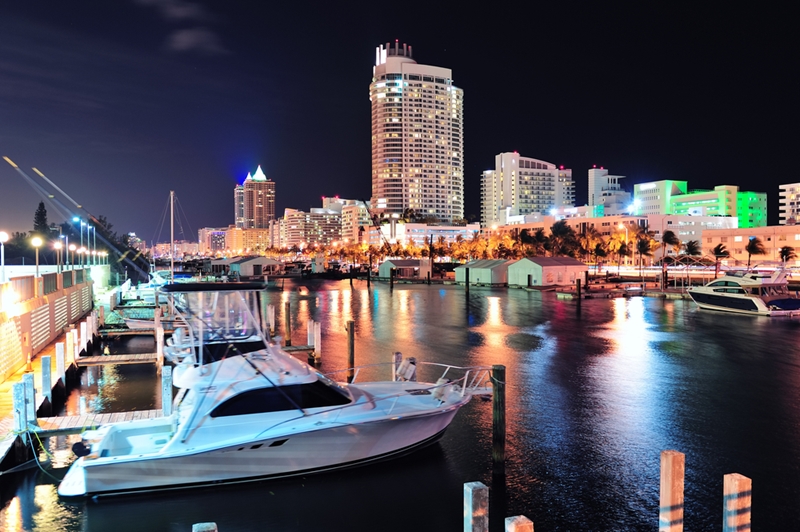 3. Jaguar Ceviche Spoon Bar and Latam Grill
While this eatery is also highly regarded for its seafood, there's much more than that on the menu. (No need to worry, fish-averse sufferers of ichthyophobia!) Tamales, chicken dishes, grilled pork and steaks prepared in various Latin American sauces are all available.
The ceviches - bite-size raw or rare-cooked fish dishes - that lend the restaurant part of its name are worth a shot if you do happen to like fish, though. Citrus-juiced tiger shrimp with avocado, jalapeno, jicama and guajillo chili oil is one of the best selections, according to the Miami New Times. Minced swordfish drenched in Peruvian aji amarillo - a particularly spicy yellow pepper sauce - is another good choice.
4. El Palacio de los Jugos
We'd be remiss if we failed to mention a Cuban establishment in Miami. This franchise has a number of locations throughout the city, but don't let it being a chain fool you - El Palacio de los Jugos is cited by many as a source of delicious, authentic Cuban cuisine. According to Bon Appetit, the roast pork is to die for.