The early morning streets are quiet as the city is muffled in a blanket of freshly fallen snow. Christmas lights twinkle from above as you stroll along a broad street and window shop the beautifully decorated displays. Sound like an idealized movie version of New York City? Yes, but this can also be a reality when you visit the "Capital of the World" in winter.
Christmas is New York City's busiest tourist season. The entire city is decorated and there are thousands of special events to choose from. New York City's winter temperatures reach their coldest in January when the average high temperature is 38F (3.5C), and the average low is 27F (-2.8C). Since this is a walking city, wear good shoes and layer up.
Magical Christmas in the Big Apple
For a beautiful overview, go to the Top of the Rock and enjoy a grand view from the observation platform on the 70th floor. You'll see the famous Christmas tree at Rockefeller Center—and, of course, the ice skaters.
Next door you can browse the breathtaking light show and awe-inspiring window displays of Saks Fifth Ave. Keep strolling along 5th Avenue for more Christmas-decorated shop fronts. If you go in, make sure to have your credit cards ready!
For more lights, don't miss the Kaleidoscope Light Show at the Grand Central Terminal. The walls of the train station's Main Concourse are transformed into colorful burst of lights and sounds. The choreographed show runs every half hour.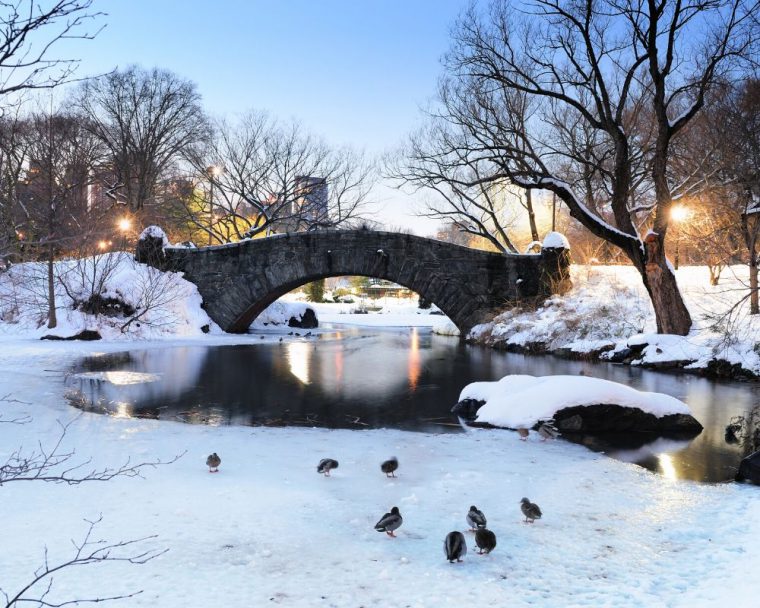 Stroll through the winding paths of Central Park, skate or take a horse-drawn carriage ride. The smell of chestnuts roasting by street vendors will tempt you as it is bound to be cold and snowy. Along with chestnuts, street vendors have hot pretzels and hot chocolate to warm you up.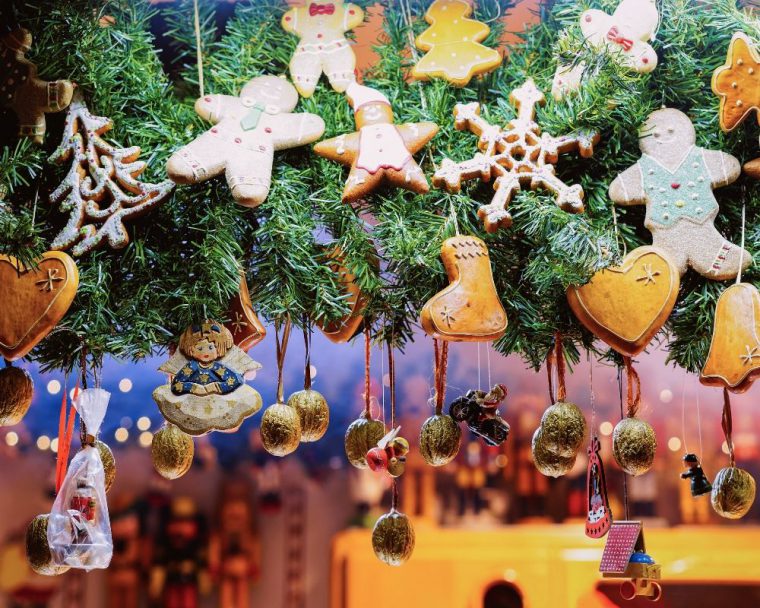 Want an outdoor Christmas Market complete with Carolers, hot cider, and a little village of shops selling all kinds of Christmas merchandise? Check out the Christmas Markets in Grand Central, Columbus Circle and Union Square, and for a European Style Christmas Market, go to Bryant Park. It even has it's own ice skating rink.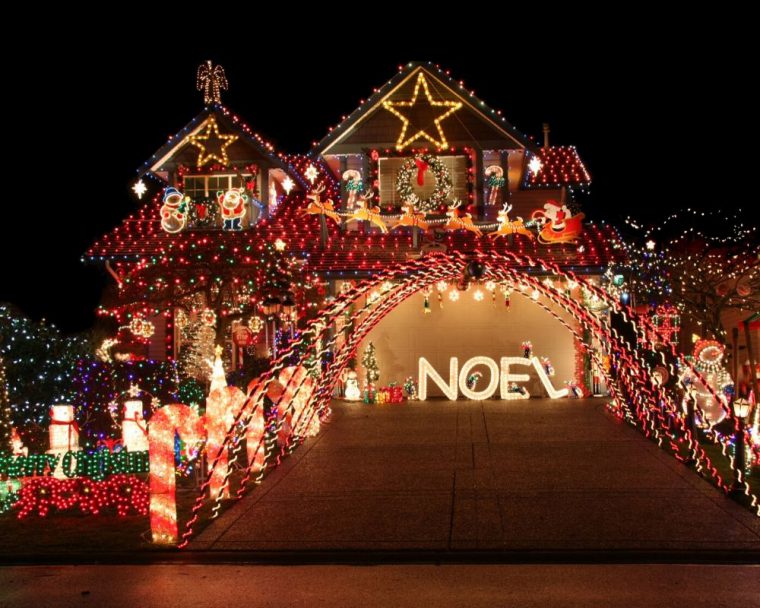 Want to be wowed? Take the subway to the historic Dyker Heights neighborhood of Brooklyn, to explore Christmas lights like you've never seen them before. Rows of houses decked to the brim in color and light will get in the Christmas spirit in a New York minute! Don't want to walk in the cold? They have bus tours!
It's not the holidays without music! After seeing The Christmas Spectacular featuring the Rockettes, even the Grinches among us will feel like their heart grew three sizes that day.
At Lincoln Center and Carnegie Hall, there are seasonal performances of both choral music and ballets. Churches have special programs, too. And because this is NYC, some church choirs are composed of professional singers who will knock your Christmas stockings off with their performances.
The New York Philharmonic presents a special Holidays with the Philharmonic, where you can hear holiday classics like "Winter Wonderland," "O Tannenbaum," and "White Christmas."
Book your flights to New York City!
Let Fare Buzz's experienced travel specialists help plan your winter trip to New York City They are knowledgeable about individual, family and group travel, and can handle all the details for you.
Start here:
● Fill in the Request a Quote with your travel details and a travel specialist will research options and contact you shortly
● Call 1-800-847-1963 to speak directly with a travel specialist
✈️ Search your flights to NYC!