Are you celebrating an acquisition or a merger? Or then are you entertaining a new client, or meeting colleagues in a new city or catching up on work matters outside the office? There are numerous reasons for business dining. In fact, business dining is an integral component of business travel and most cities throughout the world have eateries, which are favorites with local business communities as well as out of town business travelers.


New York City, the Big Apple is the city that never sleeps and a top business travel destination. New Yorkers are renowned for working and playing hard. Early morning meetings are just as popular as power dinners. Where in NYC do the movers and shakers of the business world meet?
Best business breakfasts in New York City
Norma's
Le Parker Meridian
119, West 56th Street,
New York, NY 10019
Norma's has long reigned on New York City's breakfast scene, as it is the home of the 1000-dollar omelet. Yes sir, this pricey breakfast dish features eggs, lobster and huge dollops of caviar. The folks at Norma's are aware that most expense accounts don't stretch that far and the menu at this elegant, wood-paneled restaurant features several other wholesome and delicious breakfast treats such as Nutella-packed jacks, Eggs Benedict and even a Breakfast Pizza.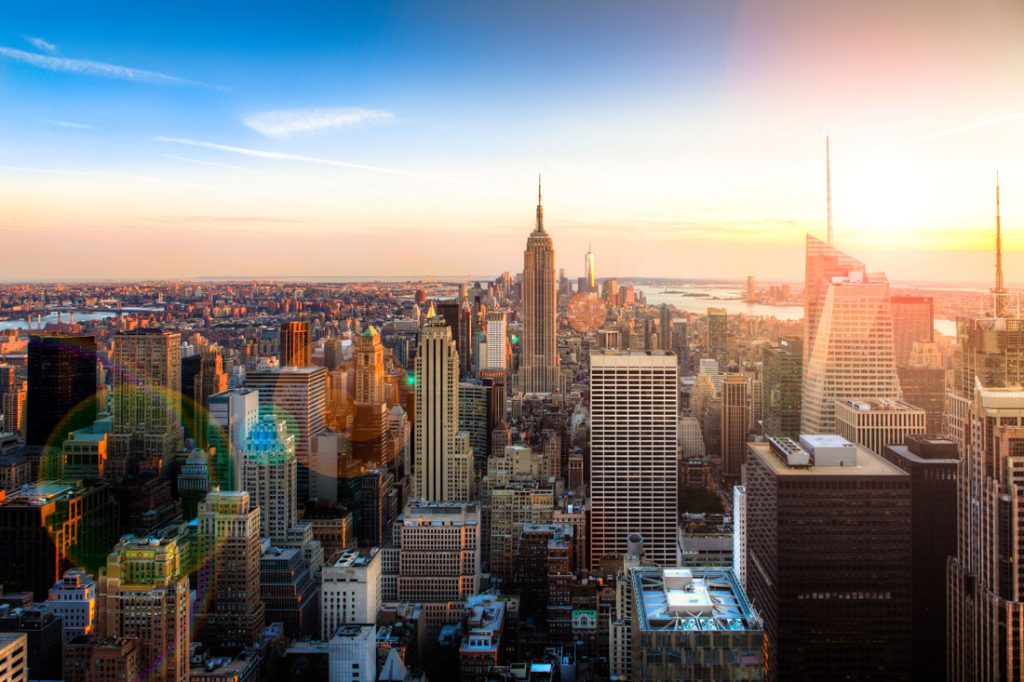 Breslin Bar & Dining Room
The Ace Hotel
16 West 29th Street
New York, NY 10001
Between Broadway & 5th Avenue
The Breslin Bar and Dining Room reside in the hip Ace Hotel in mid-town Manhattan. The restaurant features a meat-filled menu that showcases produce and ingredients from small growers and farmers and pays attention to the seasonal availability of the offerings. The restaurant's breakfast offerings include full English breakfast, a Sourdough Pancake, and Market Vegetable Frittata along with a plethora of baked goods and traditional breakfast offerings like House Granola and Steel Cut Oats.
Balthazar
80 Spring Streets
New York, NY
10012
Busy, bustling Balthazar is a hot favorite with both domestic and international tourists visiting New York City. This French brasserie with its red banquettes and its Parisian-style etched mirrors offers an extensive breakfast menu with many contemporary and traditional favorites.
Ai Fiori
Langham Place Fifth Avenue
400 Fifth Avenue.
New York, NY 10018
Ai Fiori's name translates as 'among flowers' and this chic, the award-winning eatery is situated on the second floor of the Langham Place Hotel, Fifth Avenue. This sleek but comfortable restaurant serves an express continental breakfast in addition to an extensive breakfast menu which features more substantial fare like Buttermilk Pancakes, Smoked Salmon, and Cream Cheese on a Bagel and a chefs selection of homemade pastries.


As for business dinners, NYC's business honchos seem to frequent well-known, celebrated restaurants such as
Gramercy Tavern
42 East 20th Street,
New York, NY 10003
Gramercy Tavern opened its doors nearly quarter of a century ago and is considered a classic on New York City's dining scene. This Flatiron district restaurant serves an eclectic nouvelle American menu and is renowned for its impeccable service.
Nobu 57
40 West 57th Street,
New York, NY 10019
Famed Japanese Chef Matsuhisa operates two restaurants in New York City. The glitzier, glamorous Nobu 57 in mid-town Manhattan and its more understated sibling in downtown Manhattan. Both restaurants offer the many famous dishes like Miso Cod, Rock Shrimp Tempura, Soft-Shell Crab roll, Hamachi with Jalapeno, Toro Tartare, which are synonymous with the Nobu brand.
Jean Georges
1 Central Park West,
at 60th Street,
New York, NY 10023
The flagship restaurant of French-American chef Jean-Georges Vongerichten has long been a favorite for special occasion dining. The restaurant, which has won two Michelin stars, offers a menu that features a mélange of French, American and Asian influences. The restaurant prides itself on using the freshest ingredients from sustainable sources. In addition to a la Carte offerings, the restaurant's menu features various tasting options as well.
Peter Luger Steakhouse
178 Broadway, Williamsburg
Brooklyn, NY 11211
This traditional steakhouse which resembles a cavernous German beer hall opened its doors in 1887 and it since then has been delighting meat lovers in New York City. Touted as the best steakhouse in the world this Brooklyn-based eatery offers quality cuts of meat, which are carefully selected and aged onsite. Not only is this restaurant the only one located outside of Manhattan in true old school-style it operates on a cash-only policy.