Fare Buzz can get you to unique places to enjoy Christmas!
Christmas is a time where people celebrate traditions that are similar with others around the world. It is common to see decorated trees, gift-giving, and holiday dinners, but depending upon where you live, there might be an unexpected custom you may not have known!
Christmas in the Old Country
GERMANY
Many holiday traditions began in Germany and have been adopted in other countries. In the late Middle Ages, Germans were the first to decorate Christmas trees. Gingerbread houses were first created in the 16th century after the Brothers' Grimm wrote "Hansel and Gretel". Other famous German decorations are glass ornaments and angel figurines.
Travelers across Europe enjoy annual outdoor Christmas Markets. In Germany, they are called Christkindlesmarkt, and they are situated picturequesly in medieval city squares. A popular German drink called Glühwein, is a mulled wine made with wine, sugar, cinnamon, oranges and cloves. Every Christkindlesmarkt has its own special Glühwein mug, which makes a great souvenir.
FRANCE
Joyeux Noel! The French people enjoy having Nativity scenes in their homes. The little clay figures are sold at stores and fairs during the Christmas shopping season. Having Christmas trees is not as popular as having a Yule Log burning in the fireplace. On Christmas Eve, children leave their shoes out for Pere Noel (Father Christmas) to fill with small toys or gifts. After the midnight church service, many French people eat their Christmas feast.
Travel Tip: When checking airfares, click on "Request a Quote" for your next flight from Fare Buzz. Sign up to become a Rewards Member to receive points on travel.
ITALY
Buon Natale! For the Roman Catholics of Italy, the Christmas season begins on December 8th until Epiphany on January 6th. Popular main squares in Florence, Rome, Naples, Venice, and Milan have Christmas Markets with decorated stalls that sell regional crafts, delicacies, and wine.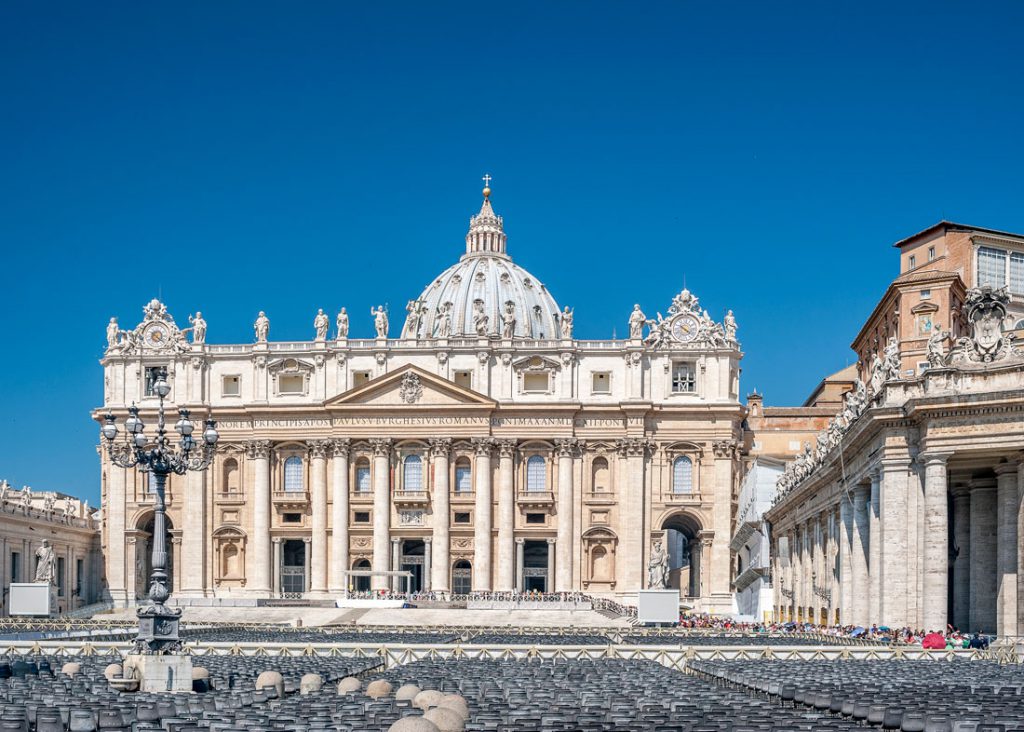 In Vatican City, a huge, decorated Christmas tree is placed in St. Peter's Square. Pope-spotting is a Christmas sport, and visitors try to catch a glimpse during the Christmas Eve midnight mass at Saint Peter's Basilica or at noon on Christmas Day, when the Pope delivers his traditional Christmas message and blessing.
Travel Tip: Tickets to the very popular Christmas Eve Papal Mass may be difficult to come by. If you don't get tickets in advance, you can stand outside the church and watch on giant Jumbotron screens.
UNITED KINGDOM
Along with Germany, many modern Christmas traditions originated in England. The custom of kissing under the mistletoe at Christmas originated in England, as did the sending of Christmas cards. Carolers singing Christmas songs to neighbors also began in England. Christmas crackers, invented by a British baker in 1846, are placed on plates at the Christmas Day feast. These are festive tubes that are pulled with a pop! Inside is a crown, a trinket, and a joke to be read to all.
The Christmas feast includes turkey or goose plus some side dishes that British people especially enjoy. One is Yorkshire Pudding—which isn't a pudding like you would think. It's more like a biscuit with the center just waiting to hold your gravy. Save room for Christmas Tea at 6 pm, which includes mincemeat pies and sausage rolls.
The day after Christmas is known in Britain as Boxing Day, which takes its name from a former custom of giving a Christmas Box - a gift of money or food inside a box - to service people like those who deliver goods, city workers, or even servants. Some people today recognize the custom by giving extra tips.
Nordic Christmas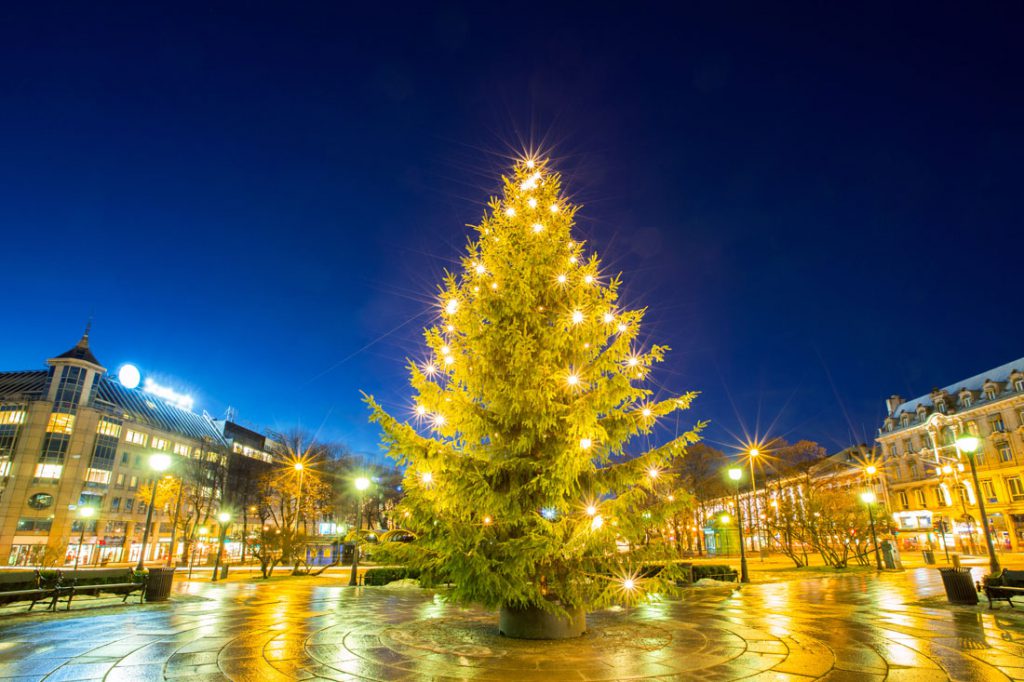 ICELAND
Advent marks the beginning of the Christmas season in Iceland. Advent is celebrated for four weeks before Christmas. Most people in Iceland have Advent wreaths with four candles representing the four Sundays until Christmas, and the triangle-shaped, seven-candle electric candelabra, which is usually placed on windowsills to shine into the winter darkness. Cemeteries are often lit with Christmas lights all during the Christmas season.
One of the longest-standing traditions of the season is the lighting of the Oslo tree, a big evergreen given to the residents of Reykjavík by the city of Oslo.
Travel Tip: December is the best time of year to see the Aurora Borealis. You are more likely to see the Northern Lights from outside the city, so pick a clear, dark night, and either drive or join a tour.
The Southern Hemisphere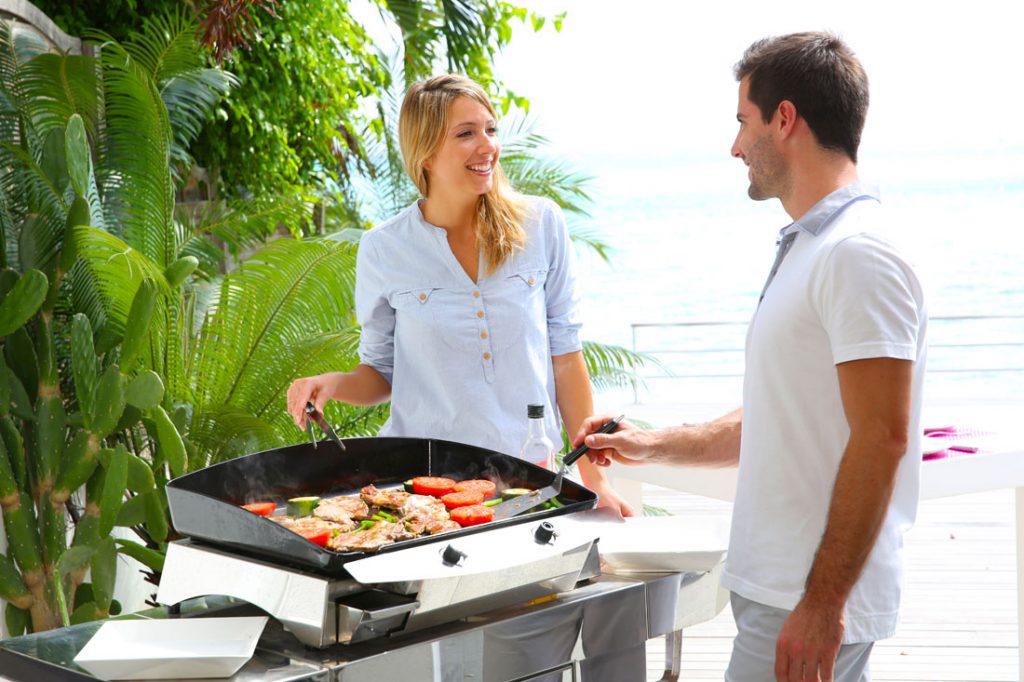 AUSTRALIA
Did you know that Christmas is celebrated in the summer in Australia? That's because Australia is in the southern hemisphere. Aussies refer to Christmas as Chrissy and since the weather is hot they swap out words like 'snow' with native Australian words. Australians still hang wreaths, decorate trees, and gather with family for holiday feasts, but that feast may be a BBQ on the beach!
Share in the tradition of "Carols by Candlelight" where thousands of people in the capital cities gather outdoors to light candles and sing favorite Christmas songs.
Travel Tip: Fare Buzz has some of the best offers on air travel to Oz, so Sign Up for our Newsletter to receive deals on flights!
BRAZIL
Another warm destination for Christmas is Brazil. Because Brazil is in the southern hemisphere, people often go to the beach during the holidays, so pack your swimsuit!
Brazil has many Christmas traditions because of their Catholic Portuguese ancestry. Nativity scenes are very popular to have in homes, yards, and around towns.
Papai Noel (Father Christmas), dressed in silks due to warm weather, brings gifts to the children of Brazil. Children will leave a sock near the window. If Papai Noel finds the sock, he will exchange it for a present.
One major celebration in Brazil is decorating huge Christmas 'trees' of electric lights. In recent years, Brazil has had the largest floating Christmas tree in the world!
Christmas in North America
JAMAICA
The Jamaican Christmas season begins with people not only sprucing up a tree, but also sprucing up their homes. Many add a new coat of paint or clean out for the new year.
Because of their Portuguese ancestry, Christmas traditions and worship are very important to Jamaicans. Nativity scenes and mangers are seen in homes and Palm trees and buildings are decorated with lights (the locals call them "Pepper Lights"). Adults and children party all night and then attend mass at midnight.
A yearly celebration at Christmas is called Grand Market. It begins on Christmas Eve and ends on Christmas Day. It is a type of festival and marketplace in one. People buy gifts, new clothes, and foods.
The traditional Jamaican Christmas meal includes fresh fruits, meat, and the drinking of sorrel-which is made with ginger, sugar, cloves, and rum. This is a favorite drink of Jamaicans at Christmas!
MEXICO

In Mexico, the people celebrate Los Posadas, a nine-day Christmas celebration. It is a tradition where children dress up like Mary and Joseph and go door to door in their neighborhood. After being 'refused' by several, the children reach a house where there is a nativity scene. They are welcomed in where all the families in the neighborhood share the meal and celebrate with a party. On the last Posadas, the people go to Midnight services at Church.
A native plant of Mexico, poinsettias or 'Flowers of the Holy Night', have become the symbolic Christmas flower. Twenty million of the estimated 500 million plants shipped across the globe come from Mexico. Homes and businesses are decorated with poinsettia flowers.
Travel Tip: Fare Buzz offers quotes on air fare to these and many other destinations for your Christmas travel. You can download Fare Buzz as an app and receive 2x the Bonus Points!
Christmas in Asia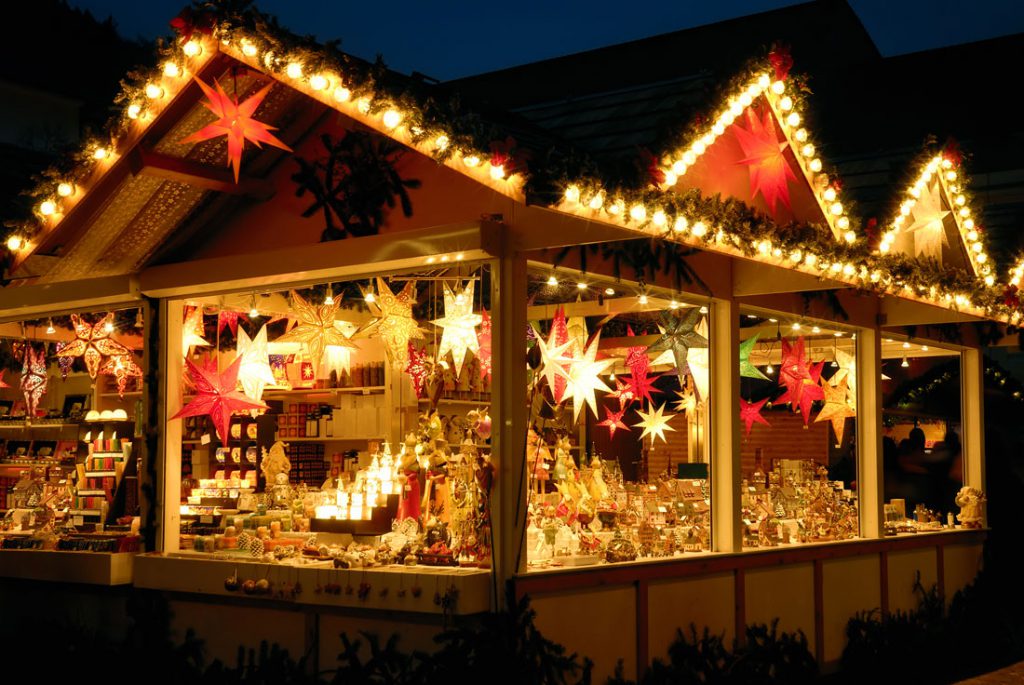 PHILIPPINES
Almost 90% of the people in the Philippines are Christians. The Christmas season is one of the longest in the world. People start preparing for the holidays in September.
Food stalls are on the streets near the churches containing delicious foods like puto bumbong (rice cakes), bibingka, and hot pandesal (breakfast rolls)--which are very popular--and usually served with tea or coffee.
Parols, or Christmas Lanterns, are lit in homes across the Philippines. They are traditionally made from colorful papers, bamboo sticks, and shaped-like five-pointed star. They are extremely beautiful when lit. Some people even design their own parols. Their original purpose was to light the way to church.
In many places in the Philippines, people see spectacular Christmas dancing lights shows. One of the best is in Ayala Triangle Garden, Makati City, in Manila. The laser light show happens every thirty minutes (coordinated to festive music) from 6:00-10:00 PM and is seen from early December until New Year's. Kids of all ages look forward to watching the amazing light show.
Travel Tip: Go to church for "Simbang Gabi". Christmas Eve Mass usually begins at 4 pm.
Fare Buzz Helps Make Your Season Bright
As you think about all the fabulous places that you could be visiting during the Christmas season, don't forget to call our Travel Specialists at Fare Buzz at 1.800.847.1963 for an unpublished fare!
Sign up today to become a Rewards Member and start earning points towards future travel plans. You can even book online!
If you will be traveling for business this holiday season, book with Fare Buzz and receive $100 cashback!
Merry Christmas from Fare Buzz!