Rio de Janeiro, Brazil's expansive seaside city is famous for its fabulous beaches, iconic attractions, stunning architecture and raucous celebrations for events like Carnival and New Year's Eve. Hordes of visitors head to Rio each year to experience its many charms.
However, over the years this lively city has acquired a reputation of being 'unsafe.' Not to trivialize matters but the crime rate in Rio is not higher than many other metropolitan cities around the world. Yes, the city has wide income inequality, but you can easily visit it by being sensible and taking the necessary precautions like wearing a cross body bag or a belt bag rather than a shoulder handbag and using an inexpensive wallet with a minimum amount of cash and a single credit card. The last bit of advice is actually quite doable for even beach vendors in Rio de Janeiro accept credit cards. If you wish to experience the city's vibrant nightlife, you should plan to use taxis or Uber to get around. Both modes of transport are reasonable and reliable in Rio.
Okay so we've got the travel advice out of the way, read on to learn what to see and do on your Rio vacation.
Must-do attractions
Rio is littered with several lookout points, which offer stunning vistas of the city. One such lookout point is atop the Corcovado Mountain, which stands in the midst of the Tijuca rainforest and hosts the towering Christ de Redeemer statue that is perhaps Rio's most well-known attraction. You can take a tram or minibus or even cycle and hike up to the summit of the Corcovado peak.
If you are a plant lover, then you need to include a visit to Rio's beautiful green spaces in your itinerary. One such green lung, Parque Lage lies at the foot of the Corcovado Mountain. Parque Lage is a public park, which once was a private residence of a Brazilian industrialist. His mansion still stands within the park and is home to a visual arts school today. The public park has walking trails that lead through the Tijuca rainforest and give visitors a chance to discover the local fauna and flora.
Located close to the Parque Lage is the verdant Jardim Botânico or the Rio de Janeiro Botanical gardens that date back two hundred years. This lush oasis features 6500 species of plants including 900 species of palms along with various bromeliads, philodendrons, cacti, orchids and many more. The Botanic gardens also have a research institute onsite.
Another must-do attraction in Rio is Sugar Loaf Mountain, a peak that rises to a height of 398 meters above Guanabara Bay and affords stunning views of the surrounding forests, the city, and the Atlantic Ocean. You need to ride a cable car to reach the Peak of Sugar Loaf Mountain.
The Beach life in Rio
Rio's fabulous beaches have been immortalized in popular songs such as 'Girl from Ipanema' and 'Copacabana.' Copacabana beach extends for two and a half miles along the Atlantic Ocean and is bordered by mountains. This perennially crowded beach is home to several high-end hotels and throngs of beach-goers flock its white sands to swim, surf, sunbathe, play games like soccer and even just people watch. Several kiosks line the periphery of the beach and provide ample opportunities for dining and wining.
Copacabana beach leads on to yet another famous beachfront, the upmarket Ipanema beach, which favorite playground of the beautiful people of Rio. Water sports, beach volleyball, soccer are favorite recreational activities at this beach which also features numerous vendors peddling wares such as bathing suits, beach towel, beers, coconuts, and even books for those who want to read while on the beach. Chic boutiques and restaurants abound in the vicinity of this beautiful beach.
These two popular beachfront areas are not the only beaches in Rio, for the city has other gorgeous beaches worth exploring such as Prainha Beach, Barra da Tijuca beach and Praia Vermelha which lies within a cove at the base of Sugarloaf mountain.
Rio de Janeiro and its architectural marvels
Rio de Janeiro is home to several spectacular buildings, so much so that UNESCO has slated the city to be the first world capital of architecture in 2020. If you are a lover of design, you should make it a point to explore the city's architectural delights such as the National Museum of Fine Arts, the Theatro Municipal, the National Library, the Museum of Tomorrow and the Oscar Niemeyer designed Hotel Nacional.
Enjoy the nightlife in Lapa.
The neighborhood of Lapa is Rio's party central. It was in Lapa that the Brazilian Samba was born and today the area is home to several lively restaurants, bars, and nightclubs that attract both foreigners and locals alike. The neighborhood is adorned with edgy street art, but the main point of interest here is the attraction, the Steps of Lapa.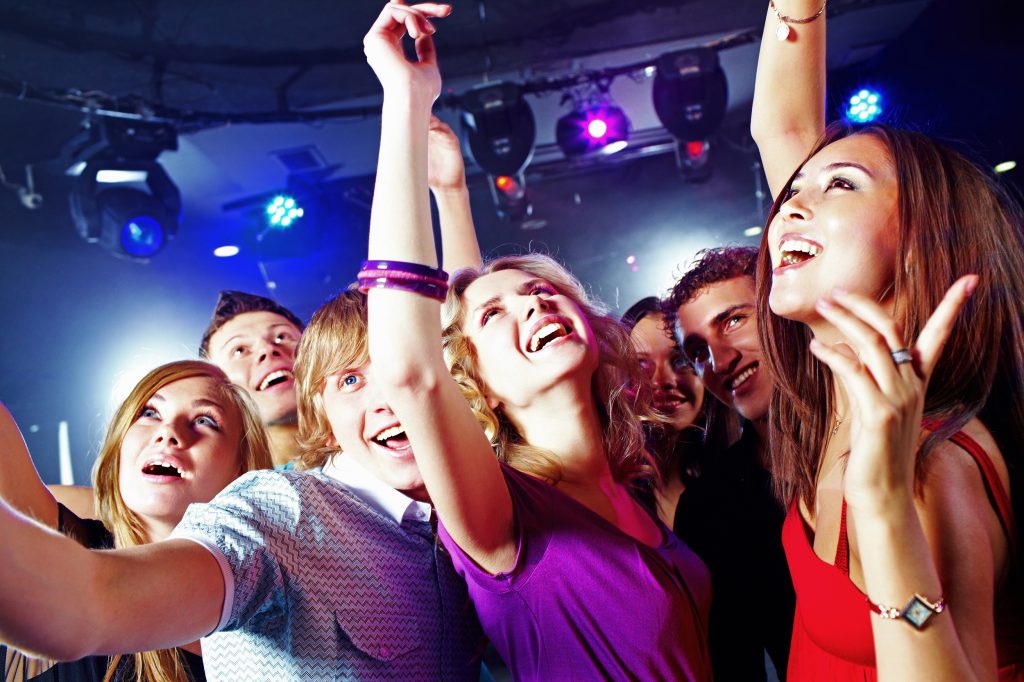 The Steps of Lapa consists of a stairway of 215 steps that connect the Lapa neighborhood to adjacent St Teresa neighborhood. A Chilean artist, Jorge Selaron spent two decades decorating these steps with colorful mosaics featuring pieces of tiles, ceramics, and mirrors and today the once bland stairway is a stand-out feature of the neighborhood with its riotous mélange of colors.
Dance to the beat of the Samba
The Rio Carnival is the city's most famous event that attracts hordes of tourists from all over the world. Carnival in Rio kicks off on the Friday before Lent and finishes on the following Tuesday. The event features two significant events, street parties, and the Samba competition. The latter event features parades of fantastically adorned Samba dancers and elaborate floats at the Sambadrome. The top Samba schools in Rio compete at the Sambadrome on the Sunday and Monday of Carnival.
Over the five days of Carnival, it is estimated that more than five hundred street parties are held all over the city as Rio is transformed into a vast dancehall.
Even if your visit to Rio is not during Carnival, you can experience this energetic dance form, at one of many Samba institutions in Rio. One such spot is the Pedro do Sal (the Rock of Salt), a public space which dates back to Rio's slavery era. Cariocas as the people of Rio are known, assemble here to dance and listen to good music provided by local artists while they sip a cold beer or a refreshing Caipirinha, a cocktail native to Brazil.