The tropical nation of Costa Rica is an ideal spot for any vacationing American for several reasons. For starters, the country is already home to quite a few American expatriates, many of whom have retired there for a life of relaxation and sunshine. Additionally, Americans don't have to exchange their dollars at the border - you can simply spend your US dollars at local shops and restaurants, though you will receive Costa Rican colones for change. Best of all, most younger Costa Ricans speak at least a little English, so it's never hard to find your way around, especially in the cities or at tourist attractions. Then of course there is the natural beauty of the landscape. Volcanoes and lush rain forests make Costa Rica one of the most gorgeous places on the planet to visit.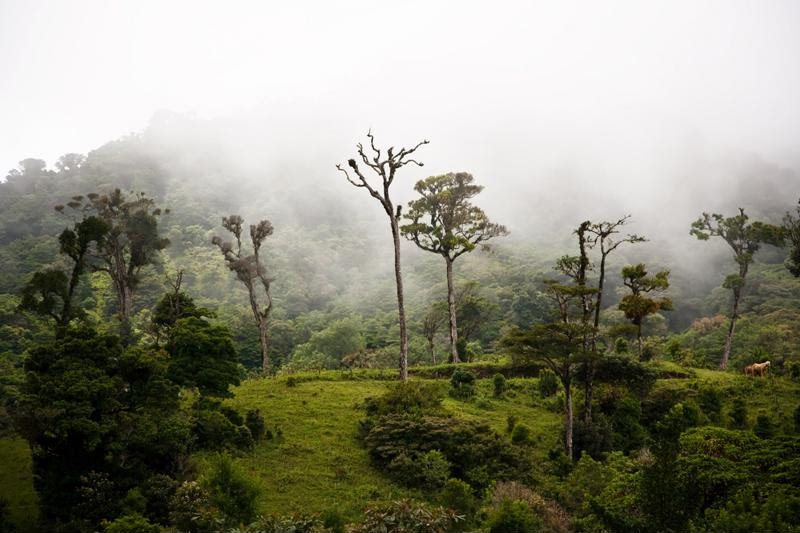 The cloud forest is a must-see for all nature lovers.
Pura Vida
The phrase "pura vida," which means "pure life" in English, is a kind of the official slogan of the country. But it means so much more than the literal translation. Locals use the phrase to say hello, goodbye, take it easy, and much more. It's a way of life - a way of taking things easy and not getting stressed out. It's just one of the reasons why Americans have such a fondness for Costa Rica. It's nice to get away from the constant hustle of America and visit a place where relaxation is a way of living. It also encompasses a certain optimism and warmth that you will find in most of the locals you meet. Don't be surprised if you find everyone smiling at you wherever you go!
Natural beauty
Costa Rica, originally named by Christopher Columbus, means "rich coast," and though Columbus was talking about gold, the country remains rich in natural wonders. If you want to get up close and personal with nature, you can't go wrong with a visit to Monteverde's Cloud Forest, a nature preserve where visitors can glide through the foliage on zip lines or traverse through the trees on bridges hundreds of feet in the air. According to the park's official website, Monteverde is home to the Resplendent Quetzal, a bird of striking green and red. There are a number of other protected birds, mammals and insects within the park.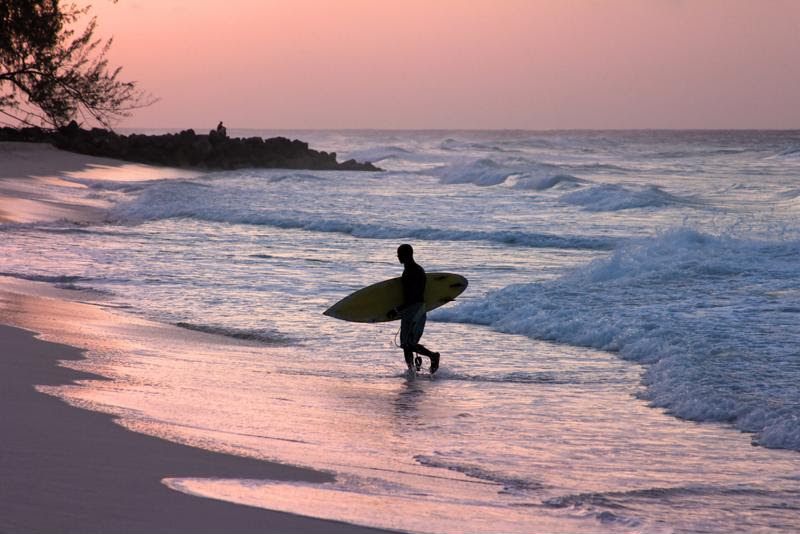 Head to Jaco for some great waves.
Beaches and nightlife
If you're looking to have some fun, consider heading to Jaco, the closest beach to the capital city. After you fly into San Jose, Jaco is less than two hours away by car. There you can find beaches, bars and restaurants, according to Go Visit Costa Rica. Jaco is home to a rather strong riptide, which makes it perfect for surfing - in fact, there's an international competition held on the beach annually. If you'd rather go swimming, consider heading a little further north to Playa Herradura, where you'll find calmer waters.
When you're ready to put your flip flops back on, you can have dinner in one of the many surrounding restaurants where you can enjoy local or foreign cuisine. Additionally, there are plenty of nearby bars where you can get a nightcap before heading back to the hotel.