Goa, an almost perennially sunny state on the western coast of India, is an immensely popular vacation destination. Goa, which was a Portuguese colony until 1961 offers a unique cultural mix and its native people are renowned for their laid back and fun-loving nature. It's no wonder that this palm tree dappled beach haven, which in the early '70s was the haunt of hippies, is now a much favored holiday haunt. Goa welcomes visitors year round but the best time to visit is during its dry season that extends from November to March when the annual monsoon season has retreated, and cool sea breezes and a party atmosphere prevails all over the state.
If you are planning a holiday in the sun in Goa this winter, do read on to learn more about the many charms of this tropical paradise.
Kick back and relax at Goa's many stunning beaches
Goa has sixty-three miles of coastline and is home to some of India's best beaches. The beaches of North Goa like Calangute, Baga, Candolim, and Anjuna are commercialized and busy while those in South Goa like Palolem, Colva, Agonda and Arambol are more tranquil and serene.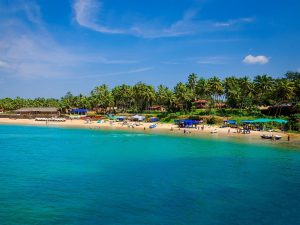 Most of the Goan beaches offer a variety of water sports such as banana boat rides, Jet Ski rides, para-sailing or even dinner and fishing and dolphin spotting cruises on the deep seas. You can choose to be as active as you wish or then chill out on the beach and indulge in more sedentary pursuits like having a massage, having your hair braided or getting a henna tattoo. Freelance service providers roam the many white sand beaches of Goa offering these services.
Explore the ancient attractions of Old Goa
The Old Goa section of Goa called Velha Goa is a history aficionado's delight as it is home to several ancient churches and convents. You can book a walking tour and explore Old Goa's many points of interest such as the UNESCO World Heritage site of Basilica of Bom Jesus, which holds the remains of Goa's patron saint St Francis Xavier, the Se Cathedral, the Church of St Francis of Assisi and the Church of Our Lady of Immaculate Conception.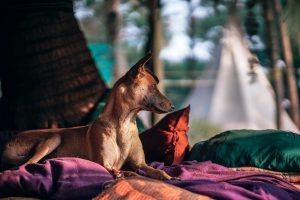 You can also meander through the Old Latin quarter of Goa called Fontainhas in Panaji, the state's capital city. This historic area features colorful colonial-era structures, which today host private homes, guesthouses, cafés, and bakeries. Do take a break and sample traditional Goan delights like multi-layer Bebinca cake or the coconut and cane sugar cake called Bol.
Discover Goa's native flora and fauna
Goa may be famous for its sun, sand and beach lifestyle but it also has an ample amount of native wildlife. Book a jeep tour with local travel providers to visit enclaves like the Mollem National Park and the Bhagwan Mahavir Wildlife Sanctuary. You can expect to see animals like sloth bears, mouse and barking deer, panthers and more than two hundred species of birds including the indigenous Nilgiri blue robin. Another sanctuary worth including in your list is the Dr. Salim Ali bird sanctuary located on Charao Island in the Mandovi River that flows through Panaji. This peaceful isle is easily accessible by the frequent ferries, which ply from the Ribandar Ferry Wharf in Panaji.
Explore the unique tastes of Goan cuisine
Goa is a cosmopolitan destination that teems with myriad eateries offering a variety of international and domestic cuisines. However, on a visit to Goa, you should try and sample some indigenous eats. Goa's native cuisine has evolved from an amalgamation of Portuguese and Southern Indian influences.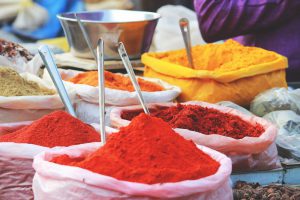 The key ingredients of Goan cuisine are rice, tamarind, chilies, coconut and a dried fruit flavoring called kokum, while the chief flavors are a mix of sweet and spice. Seafood and meats like beef; pork and chicken feature prominently in Goan cuisine though some vegetarian and even vegan options are also available. Some of the most well known Goan dishes are Pork Sorpotel, Pork Vindaloo, Goan prawn curry Chicken Xacuti, Fish Recheado, Goan drumstick curry and beans stir-fry.
Shop at the markets of Goa
Goa offers a smorgasbord of shopping options. Each beachfront community in Goa hosts many kiosks, which sell inexpensive resort wear, swimwear and an assortment of handicrafts and tchotchkes sourced from all India. Aside from these beachfront stalls, Goa also several high-end boutiques that retail designer apparel, jewelry and lifestyle products such as Wendell Rodricks Design Space, Malini Ramani, Jade Jaeger, Sosa's and more.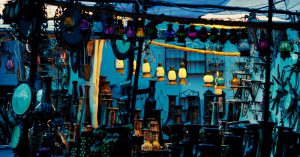 However, for an atmospheric shopping expedition, a visit to the Arpora night market is highly recommended. Founded by a German tourist called Ingo, some years ago the Arpora night market features vendors who hail from all over India and beyond. The vendors at the market peddle a variety of merchandise such as costume and silver jewelry, clothing, and shoes, block printed fabric, home décor items and much more. The lively market also features cafes and bars and a DJ who spins tunes late into the night.
Revel in the festival vibe
Goa is a real party town and both Christmas and New Year's Eve are significant events that are celebrated with much gusto all over the state. However, in addition to these festive events, Goa also hosts several festivals during the peak holiday season. The most popular Goa winter time festivals include happenings such as the Sunburn Music Festival( December), the VHI Supersonic Music Festival(December), the Goa Food and Cultural Festival (February), the Grape Escapade wine festival(January) and last but no way the least Carnival or Intruz in February.