Summer is the best time to get out and explore the country. It's the perfect opportunity to leave your home state and see what else America has to offer! Plus, business class flights to many domestic destinations are very affordable this time of year. So grab a pair of cheap tickets today and explore a city you've never been to before!
Check out this list of best cities to visit while the weather is beautiful and there are tons of fun activities waiting for you.
1. Minneapolis

For much of the year, Minneapolis is downright cold - even the locals spend most of their time indoors. When summer comes around, you'll see everyone outside soaking up the sun and having a blast in the city's lush green spaces and sparkling lakes and rivers. Catch a cheap flight to Minneapolis this summer and explore this hidden gem of a city! Baseball fans will love going to a game at Target Stadium, an outdoor field with an amazing view of downtown. Nature lovers can head to Minnehaha Park and hike under the bubbling waterfall. For a leisurely experience, wander along the Mississippi river and stop in one of the quaint cafes for a cup of coffee. At night, enjoy some locally brewed beer on a patio while you watch the stars come out.
2. Seattle

Seattle is another great city that really flourishes in the summertime. If you've never been here before, put a visit to the Space Needle at the top of your list of things to do. From there, you can see the entire city stretched out before you - it's the ideal place for a fun photo opportunity! When you're back on the ground, check out some of the local festivals and picnic spots. According to the Seattle Times, the International Beer Festival features rare and hard-to-find beverages that will please any beer connoisseur.
3. Chicago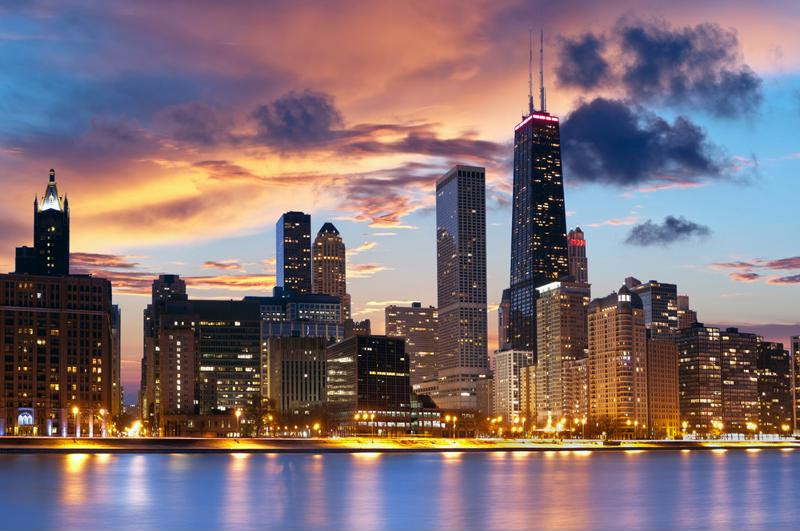 The windy city isn't so blustery this time of year, which means it's the perfect time for a visit. Whether you're taking in a White Sox game or heading to the Pier for a hotdog, there's always something to do in Chicago. Grab your airline tickets now, so you can check out Jackson Park's serene walkways and spend a day at Shedd Aquarium. Chicago is a great spot for couples or families. There are plenty of pubs to visit for the adults, and kids will enjoy the zoo and river sightseeing tours, reported Business Insider.
4. Charleston

Tickets to Charleston, South Carolina are perfectly priced for an affordable family vacation. U.S. News and World Report recommended checking out Sullivan's Island, located off the shore of the Charleston Port. There you can relax and explore the area's historical sites. Nearby Folly Beach is a great place to soak up some sun, so you can take it easy after a day of wandering through the beautiful downtown area. Be sure to try some fresh, beer-battered fish while you're there!