Business Travel View
Bangalore
India's erstwhile garden city of Bangalore has over the years come to be known as 'the Silicon Valley of India' for it is today a world famous global hub for outsourcing and information technology. Bangalore which is the third most populous city in India is the head of the Southern Indian state of Karnataka and it is strategically located on the Deccan Plateau in the south eastern region of the state.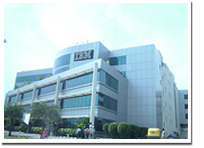 This rapidly expanding, bustling metropolis which is unfortunately today is also known for ' its bursting at the seams infrastructure' is home to several prominent Indian research institutions like the Indian Space Research Organization (ISRO), the Raman Research Institute, the National Aerospace Laboratories, the Indian Institute of Astrophysics and CSIR Centre for Mathematical Modeling and Computer Simulation (CMMACS) though it also plays host to the research centers of prominent global technology companies like IBM, Dell and Oracle. Aside from these research institutions, Bangalore is also home to the headquarters of several large Indian public sector companies like Bharat Electronics Limited, Hindustan Aeronautics Limited, Bharat Heavy Electricals Limited ,Bharat Earth Movers Limited and Hindustan Machine Tools .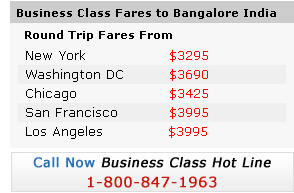 Bangalore is India's premier technological hub and consequently it hosts the headquarters of India's largest, world renowned software companies like Infosys, Wipro and HCL Technologies. The IT Industry in Bangalore is concentrated within three main areas known as technological parks which are equipped with myriad facilities to ensure the smooth functioning of these companies. The three main technological parks in Bangalore are the International Tech Park at Whitefield, the Software Technology Park and Electronics City. All these technology parks host a wide array of domestic and international companies like Bicon which is India's leading biotech company, 3M India, General Electric, Hewlett Packard and Siemens' Information Systems. With such a proliferation of international and domestic businesses, Bangalore is a destination which has become firmly entrenched on the business traveler's map. In fact the city has been visited by nearly every CEO of a well known technology company in recent times.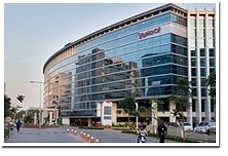 The transformation of Bangalore from a city known for its verdant gardens and green spaces like the Lalbagh Botanical Gardens and Cubbon Park and year round amenable climate, into a bustling, business-centric metropolis has taken place over the last two decades or so. This major change has in turn also necessitated the construction of a brand new international airport to serve Bangalore as the old Bangalore airport which was operated by Hindustan Aeronautic Limited just couldn't cope with the increased business travel traffic coming into the city. This new Bengaluru International Airport is located at Devanahalli, which is situated at a distance of 40 km from the business center of Bangalore and the Bangalore Railway Station. This modern international airport which was commissioned in 2008 currently plays host to several major international air carriers which now connect Bangalore to various parts of the globe.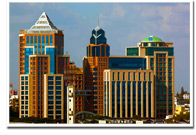 The growth in business travel traffic to Bangalore has also over the years put a strain on the city's hospitality sector and this factor led the Indian software giant, Infosys to put up its own hotel within the confines of its Electronic City campus in 2005. However this Infoys hotel is not a commercial enterprise for it mainly caters for the company's outstation employees and visitors. The majority of business travelers who come to Bangalore continue to stay at the city's various five star hotel properties like the Windsor Sheraton, the old world Taj West End, the luxurious Leela Palace and the Oberoi, which is located on the city's main drag of M.G. Road. Business Travelers with more modest budgets are nowadays accommodated at Bangalore's growing crop of budget business hotels like the Ginger Bangalore, the Taj Residency and the Lemon Tree Bangalore.


Additionally this capital city of Karnataka is also equipped with several pubs and restaurants that offer a wide array of domestic and international cuisines as they cater to the recreational needs of the business travelers who regularly descend on the city. Some of the most popular restaurants in Bangalore include establishments like MTR (Mavalli Tiffin Room) which is known for its mouth-watering traditional South Indian Fare, Sunny's which serves up a continental menu, the Tai Tai whose menu features Pan-Asian delights and the Italia at the Park Hotel which serves dishes that are representative of the various regions of Italy.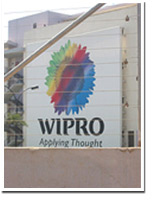 If your company like many other US companies has set up or is in the process of setting up an outsourcing center in Bangalore or if you company has extensive dealings with a Bangalore based technological entity, then this venture will require much expensive business travel to and from Bangalore. In order to control spiraling travel expenses you might then want to consider using the excellent and cost effective travel management services of the New York City based comprehensive travel solutions company, Fare Buzz.

Fare Buzz is a leading supplier of discounted business class fares and through its exclusive contracts with more than sixty domestic and international airlines it is able to procure wholesale cheap business class flights which it then offers for sale to its clients. Booking business travel through Farebuzz.com provides savings of over 70% as compared to tickets booked through regular channels. Moreover it must be mentioned that these cheap business class airline tickets come with all the perks of full priced business class tickets like mileage accrual and pre-assigned seats.

Traveling to Bangalore from the US can be a complicated affair which often involves a long haul flight with connections and long term or short term business hotel stays. Fare Buzz can easily arrange all this for you for unlike other web based travel services, the customer desk at Fare Buzz is manned by experienced 'live' travel consultants who are on hand seven days a week to help you find the best airline business class fares and hotel deals for your complete business travel package to the Silicon Valley of India. Additionally, these travel consultants can tailor similar packages for any worldwide destination. So if you need to travel sometime soon for business or for leisure, be sure to call the helpful and knowledgeable team at Fare Buzz at 1-888-847-1963 for all your travel needs.