Business Travel View
Copenhagen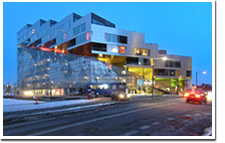 The Danish capital city of Copenhagen is situated on the islands of Zealand and Amager. This densely populated city which is also the largest metropolis in Denmark is renowned for its many cultural attractions like the world famous, old world amusement park, the Tivoli gardens and the statue of the Little Mermaid which sits on a rock in the Copenhagen harbor at Langelinie. However apart from these cultural attractions, which draw millions of tourists every year, the Scandinavian city of Copenhagen is also known for the superior quality of life that it offers for this city which functions as the economic and financial epicenter of Denmark, has often been ranked by numerous surveys as one of the world's 'best' and most habitable cities.

Copenhagen over the years has also emerged as a highly attractive European center of business which hosts several major business activities like shared service centers, distribution centers and research and development facilities. This capital region of Denmark is also home to a large IT cluster which currently employs nearly 100,000 people though the city is also known for its other key industries like clean tech, architecture and design and media and entertainment. Copenhagen is also a very environmentally friendly which is in fact known for its various sustainable living initiatives like its pioneering communal City Bike system wherein visitors who arrive in the city on business can easily rent a bike from their hotels in order to commute around the city. Additionally this city, whose citizens tend to consume largely organic produce and are engaged enthusiastically reducing their carbon footprint has launched an environment strategy called "Environment Metropolis - our vision 2015", an endeavor by which Copenhagen hopes to be a world leader in environmental strategies.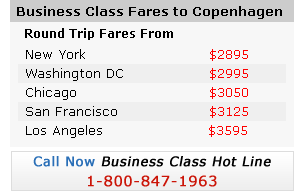 Copenhagen which is connected by the 26 feet long Oresund Bridge to the southern Swedish city of Malmo is an important hub for media, life science and business in Scandinavia though the city is also known for its sizeable shipping and information technology industries. In fact the American software giant Microsoft has centered its European headquarters in the Danish capital city due to this reason. Aside from Microsoft, nearly 2000 other multinational companies like Nestle, British Airways, L'Oreal, Genmab, and Nokia have also established important bases in Copenhagen for it is believed to be a city which is very amenable to setting up a business unit. In addition to the outposts of these multinationals, Copenhagen also hosts the headquarters of nearly 500 of the largest Danish companies like pharmaceutical and biotech giants, Novo Nordisk, Lundbeck, leading design firm Bjarke Ingels group, well known beer brewing company Carlsberg and the world's largest shipping company, Maersk. In addition to these convention and conference centers the city is also equipped with nearly 14000 hotel beds in hotels like the luxurious Bon Rivage hotel, the Domaine de Divonne hotel and the Fairmont Le Montreux Palace hotel all of which are also equipped with modern-day, state of the art conference facilities. Moreover most business hotels in Geneva are located within walking distance of the city's restaurant, shops and entertainment centers. Geneva holds a wide array of conferences, conventions and exhibitions including the well known Geneva Motor Show which is held at the Geneva Palexpo in March every year.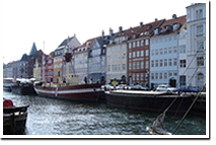 Further Copenhagen is also considered to be an extremely popular conference, meeting and convention location due to its easy accessibility, general efficiency and low crime rate. This has led to the Danish cpital city hosting several important global events like the UN Congress on Climate Change in late 2009 . It is estimated that Copenhagen hosts more than 90 international congresses and meetings every year which are attended by thousands of participants .Most of these congresses and meetings are organized by an organization known as Wonderful Copenhagen which is the official Convention and Visitors Bureau of the Greater Copenhagen Area and to fulfill its role as an important host on the MICE circuit , the city is accordingly equipped with several convention venues and hotels which are equipped with state-of-the art conference facilities.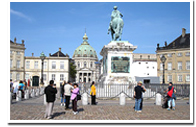 One of the main reasons for Copenhagen's popularity as a conference venue is that it is relatively easy to get to, located as it is in the heart of Scandinavia. The city's airport is the largest airport in Scandinavia which is served by all the major airlines of the world. Copenhagen's airport is located in Kastrup on the island of Amager but it is well connected by train and metro to the city center and it takes only 12 minutes to get to Copenhagen's Central Station by regional train or metro from the airport. This convenience has further enhanced the desirability of Copenhagen airport which in fact has often been voted as the best airport in Europe.


Apart from its ease of access, Copenhagen is well equipped with numerous corporate hotels which are geared to meet the myriad needs of business travelers. Some of the city's most popular business hotels include the SAS Radisson Royal Hotel which was designed by world-famous Danish architect, Arne Jocobsen which is located in the heart of the city near the Tivoli Gardens and the Town Hall Square, the 71 Nyhavn which is four star deluxe hotel that offers views of Copenhagen's pristine harbor and is located within close proximity to landmarks like the Amalienborh Castle, Kongens Nyory which is Copenhagen's famed public square located at the end of its famous pedestrianised shopping street Strøget, the Copenhagen Island which features cutting edge design by noted Danish architect, Jørn Oberg Utzon and is located on a manmade island in Copenhagen's harbor. Most of the business friendly hotels in Copenhagen are located in the heart of the city centre, within a short walk of the city's many museums and attractions such as the Tivoli Gardens, the National Galleries and the Royal Theatre, and the shop filled streets which lie adjacent to the Royal Palace.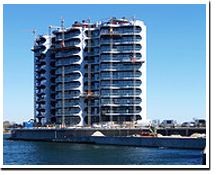 If your business entails frequent trips to the Danish capital city, your flight from the US will always involve a long haul trans-Atlantic journey and the only way that you can hope to arrive in meeting ready shape is to travel in the premier cabin of one of the many carriers that offer connections to Copenhagen from various US cities.

Business class tickets are known to be expensive and business class tickets to Copenhagen are no different as they can cost $3000 upwards depending on whether you choose to fly on a carrier that offers a nonstop or multi-stop connection to Copenhagen. However your company can easily manage to procure cheap business class travel deals by partnering with a travel solutions company like the New York City based, Fare Buzz which specializes in cheap business class airfares.

Through its contracts with over sixty domestic and international airlines Fare Buzz is able to procure cheap business class flights to nearly every destination in the world. It is worth mentioning that these cheap business class tickets come with all the perks that are normally associated with regular business class tickets like mileage accrual and pre-assigned seats. Further the customer service team at Fare Buzz which on hand all seven days of the week is made up of knowledgeable and experienced personnel who are dedicated to finding the most cost effective business class travel packages for their clients. So don't wait any longer, pick up the phone and call Fare Buzz at 1-888-847-1963 to score the best business travel deals to 'the land of the midnight sun' today