Business Travel View
Geneva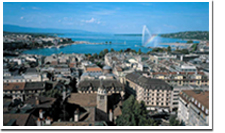 The picture postcard perfect city of Geneva is located on the banks of Lake Geneva, which flows back into the Rhône River. This city which is the second most-populous city in Switzerland is actually situated in the south west corner of Switzerland near the border with France and is surrounded by the towering peaks of the Swiss Alps and the Jura Mountains. Several ski-resorts which are located in these mountains are immensely popular with both the business and leisure travelers who head to Geneva periodically. Geneva is the capital city of the Republic and Canton of Geneva and this lakeside city is also a major financial and political epicenter of Switzerland.

Geneva is an important center of business in Europe but more than business it is also known as a center of diplomacy as it home to several diplomatic corps, charities as well as the European headquarters of the United Nations, the World Health Organization and the International Red Cross. Geneva first earned its badge for tolerance in the 16th century when it admitted exiled Protestants from other countries during the Religious Reform movement though it was subsequently selected by U.S. President Woodrow Wilson to be the headquarters of the erstwhile League of Nations at the end of World War 1.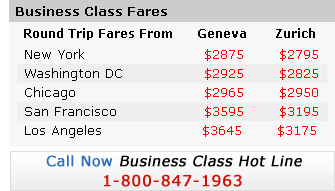 Modern day Geneva is an affluent city which is the abode of a diverse population which is made up of scores of diplomats and high flying businessmen. The city today in fact is home to numerous international business entities as it enjoys a central location in Europe and is renowned as an especially business friendly location which is also a popular venue for conferences, events and meetings. It is estimated that Geneva is equipped with nearly four hundred conference halls and some of the most popular, well-equipped, state of the art conference venues in Geneva include sites like the Beaulieu Congress and Exhibition Centre, the Geneva Palexpo, the Geneva Forum and the Bex Salt Mine which is a unique conference hall nestled in the heart of the salt-bearing mountains.

In addition to these convention and conference centers the city is also equipped with nearly 14000 hotel beds in hotels like the luxurious Bon Rivage hotel, the Domaine de Divonne hotel and the Fairmont Le Montreux Palace hotel all of which are also equipped with modern-day, state of the art conference facilities. Moreover most business hotels in Geneva are located within walking distance of the city's restaurant, shops and entertainment centers. Geneva holds a wide array of conferences, conventions and exhibitions including the well known Geneva Motor Show which is held at the Geneva Palexpo in March every year.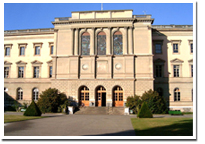 Aside from being a prominent M.I.C.E. locale, Geneva which is renowned for its Swiss efficiency and pristine environs is one of the world's most important financial centers with has a long tradition of offering private banking services. Additionally this Swiss is also well known as a hub for commodity trade and is particularly known to be a leading manufacturing center for watches, scientific instruments, jewelry and chocolate. This cultural capital of Switzerland which houses several museums and historic buildings is home to many of world's most prominent watch brands like Baume et Mercier, Chopard, Franck Muller, Patek Philippe, Rolex,, Omega, Vacheron Constantin and Jaeger Le Coultre. Further Geneva y also hosts the European headquarters of various multinational companies like Dupot, Proctor and Gamble, Sun Microsystems, Hewlett Packard and Caterpillar.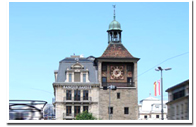 This business-centric character of Geneva has thus rendered it as an important, heavily trafficked business travel destination and the city is accordingly quipped with many essential amenities like an international airport which receives both low cost and full service carriers from all over the world and a well developed and efficient public transport system which is made up buses, trolleys trains and taxis. Geneva's international airport is situated at Cointrin which is only a ten-minute ride away from the city center and its ease of access has further enhanced Geneva's profile as a prime business location.


If your company or business like several other US based businesses participates in the many trade fairs that are held in Geneva in order to discover new trends and garner new custom then this effort must involve periodic transatlantic business class travel journeys for you and your team. However if you opt to purchase business class tickets at full price for these journeys from regular channels they can land up costing a considerable sum for business class tickets often cost twice as much as coach class tickets. Business class tickets to Geneva from the US are similarly priced and they often cost $3000 upwards depending on whether you choose to fly direct or take a multi-stop connection to Geneva. Under these circumstances it would be wise for you to source discounted business class tickets for your entire team from the leading provider of cheap business class tickets, the New York City based, comprehensive travel management company, Fare Buzz that offers a wide range of services including cheap business class tickets.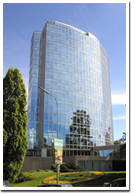 Fare Buzz manages to get business class tickets at wholesale rates due to its exclusive relationship with over sixty domestic and international airlines. It then passes on these savings to its clients. It is worth mentioning that these cheap business class fares provided by Fare Buzz come loaded with all the perks that are normally associated with regular business class tickets like mileage accrual and pre-assigned seats. Satisfied clients aver that booking business travel through Fare Buzz provides savings of over 70% as compared to tickets booked through regular channels like web based suppliers.

However Fare Buzz's services are not just limited to airlines as the company also has a well developed partnership with a wide network of more than 100,000 hotel properties. Additionally the travel desk at Fare Buzz is manned by experienced 'live' travel consultants who are on hand seven days of the week to help tailor a complete business travel package for you to any worldwide destination. So when you next need to travel on business to the city of Geneva, the 'peace' capital of the world , do make it a point to call the FareBuzz travel team at 1-800-847-1963 to secure the most competitive business fares today.