Business Travel View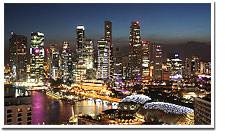 The tiny city state of Singapore is one of the world's most dynamic economic hubs. Founded as a British trading colony and naval base in the early 1800s, this once sleepy fishing village is now included in the list of the most prosperous countries in the world. Singapore which today is home to one of the busiest ports in the world is now a thoroughly modern city whose constantly changing skyline is dotted with towering skyscrapers. This island nation is equipped with a natural harbor which is also its most important natural resource as it enables Singapore to function as a successful trading post. In fact the importance of international trade to the Singapore economy cannot be overstated as the total value of Singapore's trade is almost three times its GDP.

Singapore is a vibrant multicultural society which is populated by native Chinese, Malay and Indian populations. This energetic city state's economy is largely powered by the services sector as is possesses little or no natural resources.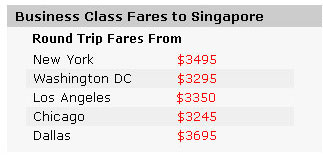 Since the late 1970's the Singaporean government however has followed an aggressive policy of promoting export oriented and service industries with a view to establishing Singapore as a prominent economic powerhouse in the South East Asian region. This policy has now been expanded to include the development and growth of biomedical and pharmaceutical industries as well. The main industries that characterize the Singaporean economy include trading, shipbuilding and repairing, oil refining and distribution, electronics and information technology, banking and finance and tourism. Singapore annually receives more than 10 million foreign tourists who head to this bustling city to avail of its various shopping, sightseeing and dining opportunities.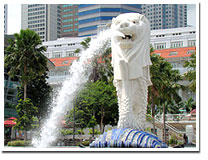 This 268 square-mile island city-state which is located at the tip of peninsular Malaysia is also home to the regional headquarters of various global finance companies, banks and multi-national corporations like SAP Singapore, Google South East Asia and Oracle Asia Pacific which employ a large number of expat workers. In fact Singapore is considered to be one of the easiest places for a foreign company to incorporate and grow its business as the Singaporean government has always encouraged the development and growth of international business relationships and to fulfill this goal it has actively courted foreign talent down the ages. Aside from all this hectic business activity, Singapore is also considered to be a choice destination for meetings, incentive travel and conferences and events(MICE) as it is equipped with world class convention and conference facilities in the form of the Suntec International Convention and Exhibition Center and the gargantuan Singapore Expo.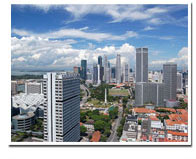 All these various factors have contributed to Singapore being regarded as an immensely important destination on the business traveler's map. To cater to this constant, year round influx of business and leisure travelers, Singapore has equipped itself with a world class international airport and an excellent public transport system. Singapore's Changi airport which is located at distance of 12 miles from its Central Business District, has consistently been rated as one of the premier airports of the world as it plays host to almost all the major airlines of the world. Similarly, the city state's homegrown airline, Singapore Airlines which connects the island nation to numerous destinations around the globe ranks highly with all types of travelers.

Singapore is also well equipped with a wide variety of hotels which cater to all kinds of budgets, however business travelers to Singapore especially enjoy the accommodation options offered by the many Singapore based business-centric hotels like the Pan Pacific, Raffles the plaza, the Four Seasons Singapore, the Fullerton and the Ritz Carlton Millennia. The city state is also renowned as a food lover's paradise which renowned for its traditional hawker centers that offer a smorgasbord of local and regional eats as well as numerous high end restaurants like Indo Chine, Au Jardin Les Amis, Iggys, Graze, Club Chinois and One Rochester all of which offer countless opportunities for corporate dining and entertaining.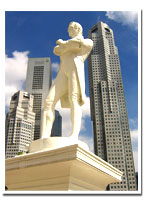 Travel to Singapore from the US usually involves a long haul flight and if your company's business necessitates frequent trips to this dynamic and exuberant city state then you might want to consider using the efficient and cost effective services of the New York based travel management company, Fare Buzz. Business class tickets from the US to Singapore are very expensive as they are usually priced over $6000 but you can manage to procure these business class tickets at deeply discounted prices by partnering with Fare Buzz which is a leading supplier of cheap business class airfares.

Through its contracts with over sixty domestic and international airlines, Fare Buzz is able to procure cheap business class flights to nearly every destination in the world. It is worth mentioning that these cheap business class tickets come with all the perks that are normally associated with regular business class tickets like mileage accrual and pre-assigned seats. Further the customer service team at Fare Buzz which is available on hand all seven days of the week is made up of knowledgeable and experienced personnel who are dedicated to finding the most cost effective business class travel packages for their clients as in addition to airlines, Fare Buzz also has an exclusive relationship with over 10,000 hotel properties located all over the world. So before you embark on your next oriental odyssey, be sure to call Fare Buzz at 1-800-847-1963 to score the 'best' business travel deal for your trip to Singapore.