Sunny Los Angeles, the City of Angels is a perennial favorite on a traveler's 'Visit USA' itinerary. This sprawling southern Californian city, which is blessed with nearly 300 days of glorious sunshine, is famed as the home of Hollywood and the epicenter of the American movie and television industry. The city may be renowned for its glitz and glamour but its inhabitants, the Los Angelenos are known to lead active and healthy lifestyles. However, so the city has a vibrant dining scene that is worth exploring on any visit.
Whether you are a frequent visitor to Los Angeles or you are on your first trip, there are a few quintessential Los Angeles eateries you should sample on your visit to the city.
In and Out Burger
Founded in Southern California in 1948, this family-owned fast food chain has a cult-like following. Try its unique offerings like the Double-Double (two patties and two slices of cheese), the Animal style (cooked with mustard and other condiments) and the Protein style (lettuce instead of the buns). The chain has several locations in Los Angeles.
Grand Central Market
Grand Central Market in downtown Los Angeles represents the city's multicultural diversity. The market, which opened for business in the beginning of the 20th century, has withstood many an economic rumble and in its present incarnation hosts several stand alone eateries offering varied cuisines such as Sticky Rice (Thai), Sarita's Pupuseria( El Salvadorian) ,  China Café( American Chinese),  Tacos Tumbras a Tomas (Mexican), Wexler's deli( Jewish), Sari Sari Store(Fillipino) amongst others.
Sugar Fish by Sushi Nowaza
Healthy eating is synonymous with the Los Angeles lifestyle. The chain of Sugarfish restaurants serves high-quality sushi at reasonable process crafted from the best ingredients.  Sugarfish also has multiple locations around the city.
Ricky's Fish Tacos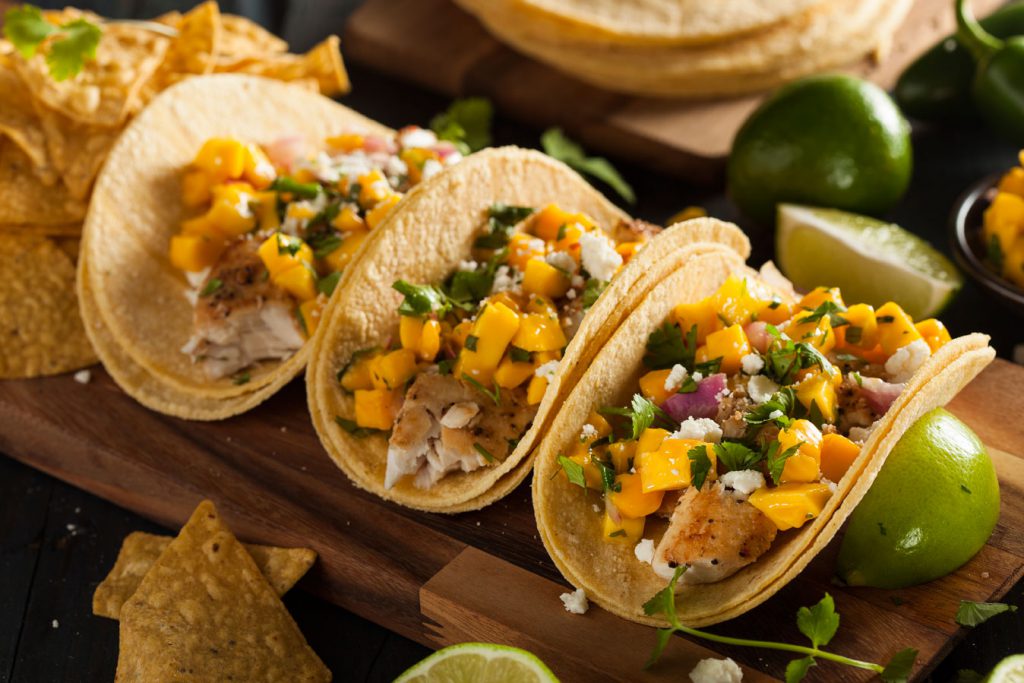 Tacos are integral to Los Angeles food scene and the city abounds with excellent taquerias and taco food trucks which serve the south American stale with a huge variety of fillings including tender beef, moist pork cuts, fish and shrimp and even foie-gras and sweet potato. Ricky's Fish Tacos feature soft, white floor tacos, which have a filling of golden fried fish topped with a homemade cream or salsa sauce. This food truck establishment is usually stationed within the Los Feliz neighborhood of the city but it does tend to move around. If you are keen to sample its delicious fare do check the Ricky's Fish Tacos feed on popular social media channels.
Spago
Celebrated chef Wolfgang Puck's Spago restaurant in tony Beverly Hills serves fusion Californian fare produced with locally sourced ingredients. This fine-dining restaurant is celebrity haunt so if your agenda in Los Angeles includes spotting a Hollywood heavyweight, Spago may be the spot for you.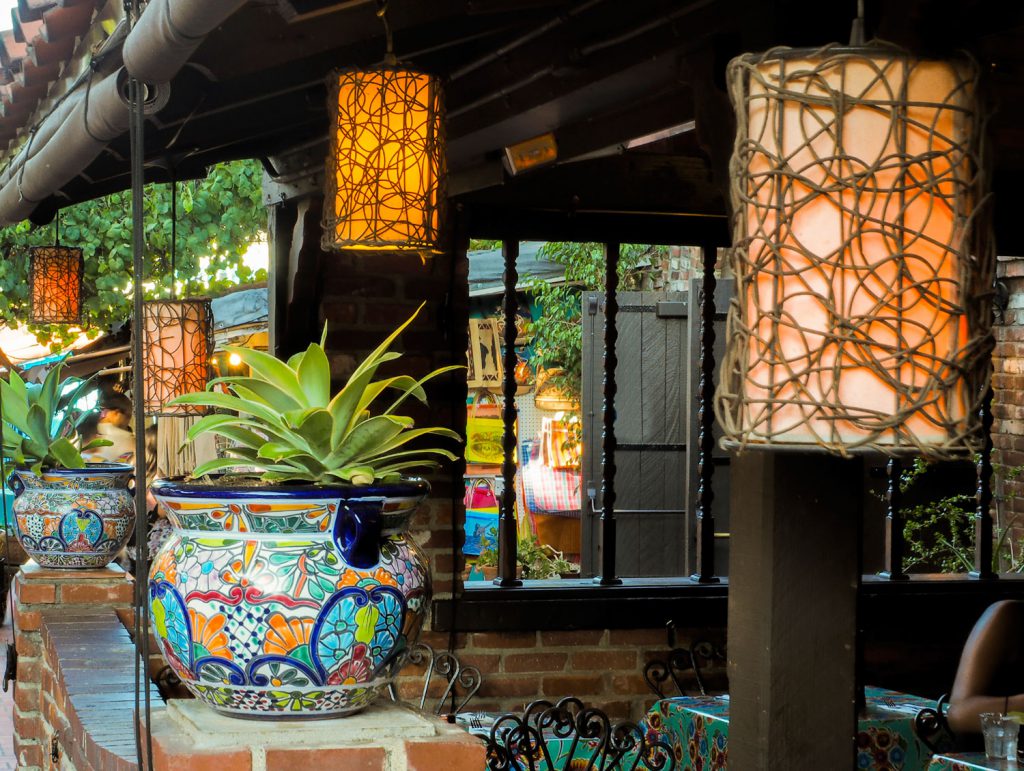 The patio at Chateau Marmont
If your visit to Spago has not resulted in a celebrity sighting then you should probably head to the patio at Chateau Marmont. This gorgeous hotel on Sunset Boulevard has long been a favorite with folks from the movie industry. You need to make a reservation to indulge in the all-day servings of American fare but you are almost guaranteed to spot a celebrity or two. However its worth noting that you can't take photographs of or with the celluloid kings or queens and you may be offered a table for only a short duration of time given the immense popularity of the location.