With music spilling out of every open doorway on Bourbon Street, food that has roots from Paris to Western Africa to Port-au-Prince, and charming architecture and gracious Southern mansions, New Orleans is a fun tourist city. But dig a bit deeper into the history of the Crescent City, and you'll find spine-tingling stories that includes ghosts, vampires, pirates, and Voodoo, making it America's most haunted city.
City of the Dead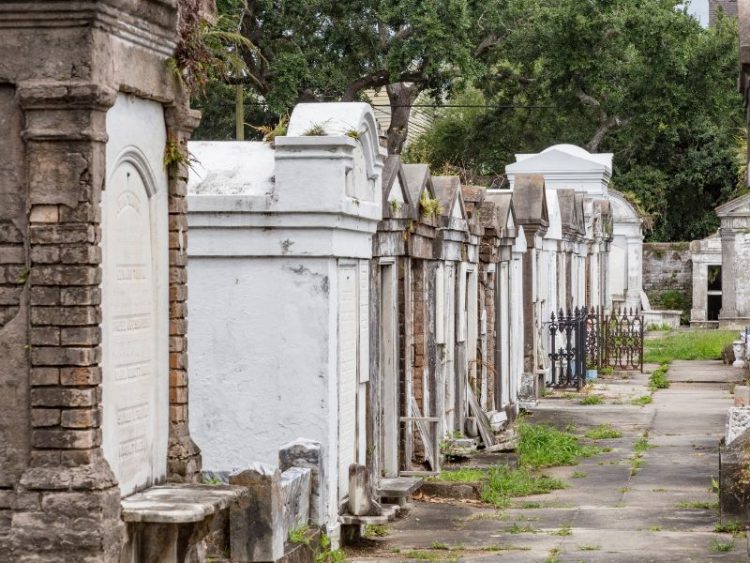 Inhabitants of the "City of the Dead" have been living and dying on the same low ground since the city was founded in 1718. And it's definitely low. Engineering studies say the city is 2 feet below sea level, which explains why cemeteries are built above ground.
Rain soaked ground combined with a shallow water table have been known to push a casket out of the ground (as well as building foundations and oil tanks), so crypts and vaults are used to entomb the body and casket above ground in family-sized bleached white mausoleums. Much better than a casket floating down the street after a flood!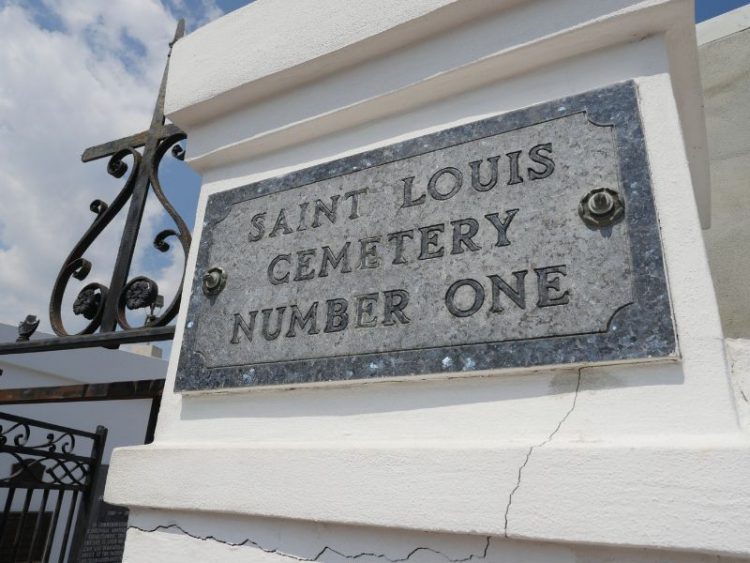 St. Louis #1 Cemetery is home to the final resting place of Voodoo Queen Marie Laveau. People believe that Laveau's spirit still haunts her grave, and visitors regularly leave offerings of fruit and flowers. The cemetery is not open to the public but you may enter with a tour group.
As you are walking down the lively streets of the French Quarter, you are on the pathways of the original city – which means your stroll takes you over mass graves. You see, New Orleans burned down twice, in 1788 and again in 1894, killing countless forgotten dead, but it was Yellow Fever that decimated the city for almost 90 years. Yellow fever lingered in NOLA longer than any other US city, resulting in the deaths of more than 41,000 people. Bodies were piled in the streets and eventually dragged to mass graves.
At the heart of New Orleans' riverfront is Jackson Square. In the early days, it was a military parade ground and a site of public hanging grounds. Runaway slaves and criminals were hanged in the formerly named Place d'Armes. In the same location a hundred years earlier in 1769, bodies of rebel French revolutionaries were executed and left to rot there by Bloody O'Reilly after he took possession of the city for Spain.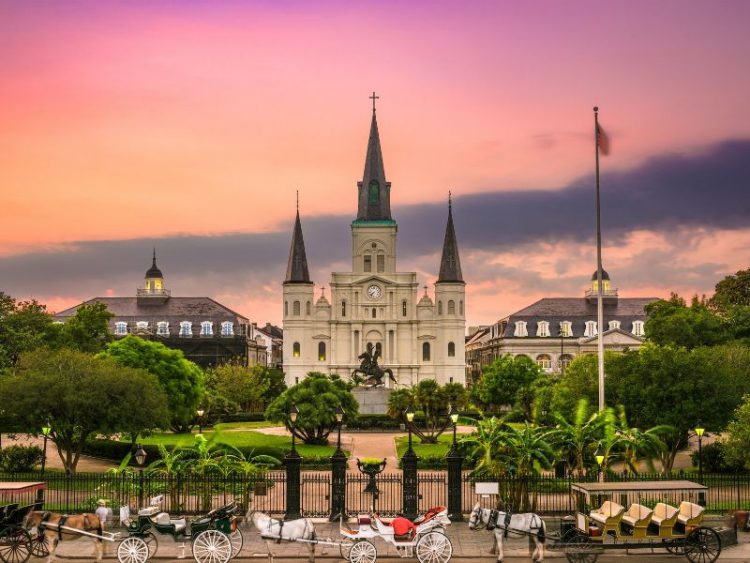 St. Anthony's Garden, located behind the St. Louis Cathedral, was a favorite dueling spot, as were the "Dueling Oaks". For a decade, daily bloody duels with swords or pistols were fought for honor while hundreds of spectators stood by.
The Savage Mistress of New Orleans
One of the most infamous inhabitants of New Orleans was murderous psychopath Madame Delphine LaLaurie. Madame Delphine and her husband Louis lived at the LaLaurie mansion in the 1830s where they allegedly tortured and mutilated their slaves and were eventually run out of town.
You can see the three-story mansion in the French Quarter at 1140 Royal Street, but you are not able to go inside. It's a private residence, despite its history (an interesting tidbit is that actor Nicolas Cage briefly owned the mansion!). When you walk by, take note of the cemented third story window. It's said that a slave terrified of Madame LaLaurie's torture threw himself out of the window.
We suggest that you learn about the history and haunts of New Orleans by booking one of the many great tours. There are cemetery tours and haunted tours, as well as culinary and cocktail tours, and French Quarter and Plantation tours. And don't forget Mardi Gras from Monday, January 6, through Tuesday, February 25, 2020 and the New Orleans Jazz Festival in April and May.
Book your flights to New Orleans!
Let Fare Buzz's experienced travel specialists help plan your trip to New Orleans. They are knowledgeable about individual, family and group travel, and can handle all the details for you.
Start here:
● Fill in the Request a Quote with your travel details and a travel specialist will research options and contact you shortly
● Call 1-800-847-1963 to speak directly with a travel specialist
✈️ Grab your tickets to New Orleans today!