Hurricane Maria wreaked havoc on the island of Puerto Rico in September 2017. The hurricane decimated much of the island including its main power grid. This devastating natural disaster may have destroyed much property and infrastructure of the island, but it didn't break the indomitable spirit of the Puerto Ricans. Once the hurricane had passed, they began to rebuild their island with the help of many aid organizations.
Celebrity chef Jose Andres, who is of Spanish origin and had established a restaurant empire in America, joined in the efforts with his non-profit organizations, World Central Kitchen and Chefs for Puerto Rico. The chef and his group operated 18 kitchens for disaster relief and served at times more than 150,000 meals a day. The James Beard Foundation conferred the title of Humanitarian of the Year on Chef Andres in 2018 for his recovery efforts.
Today the chef's World Central Kitchen is no longer in disaster relief mode on Puerto Rico, but it continues to operate as it works with local farmers and producers to improve production and create a resiliency program in the event of future storms.
Several local Puerto Rican chefs worked alongside Chef Jose Andres on his disaster relief endeavor. Today they are leading the recovery of the island by rebuilding and reopening their businesses. They encourage folks to come back to Puerto Rico and explore its many charms, including its delicious cuisine.
So if you are planning a trip to Puerto Rico, you should perhaps take note to dine at these wonderful establishments and lend your support to Puerto Rico's recovery
Jose Enrique
(176, Calle Duffaut, San Juan)
Chef Jose Enrique is one of the Puerto Rican chefs who worked tirelessly alongside Chef Jose Andres to feed the hungry people of Puerto Rico after Maria. Chef Enrique's self-named restaurant is located in the Santurce neighborhood of San Juan area. La Placita de Santurce is the main square of the area, which hosts a lively farmers market daily.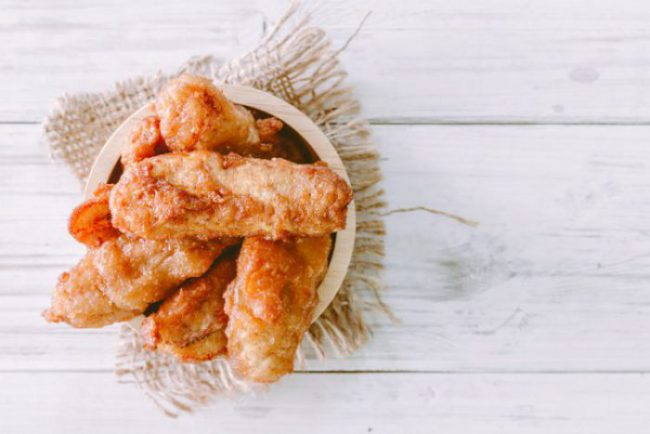 The buzzing energy of the market doesn't dissipate at nightfall as kiosks selling local fried foods like alcapurrias (yucca and green banana fritters) bacalaitos (codfish fritters) and more set up shop on the square as locals assemble to meet up and play music and dance.
Many bars and restaurants line the square include the restaurant belonging Jose Enrique. The chef uses primarily local and seasonal produce for his preparations though the menu changes daily and is written up on a whiteboard. If you wish to dine at Jose Enrique's place, you should plan to arrive early and write your name on the waiting list for the restaurant doesn't accept reservations.
Santaella
(219 Calle Canals, San Juan)
Chef Jose Santaella is another homegrown chef who has trained under leading culinary stars like the much-celebrated Spanish chef Ferran Adria and American Eric Ripert. Chef Santaella's restaurant is also located in the Santurce neighborhood and, he sources much of his produce from the area's farmer's market for his creations, which are mostly Puerto Rican dishes with a modern twist.
Vianda
(12 Avenida Juan Ponce de Leon)
At Vianda Chef Francis Guzman marries Puerto Rican flavors with diverse flavor influences from around the globe. Vianda is also located in the Santurce neighborhood and opened its doors six months after Hurricane Maria.
Jungle Bao Bao and Gallo Negro are other restaurants headed by local chefs Pax Caraballo Moll and Maria Mercedes Grubb, which are of the same genre (locally sourced ingredients married with international flavors and techniques) and are well worth a visit.
Oceano
(2 Vendig Street San Juan)
This beachfront two-storied restaurant is an established venue for weddings and events in the Condado neighborhood. The restaurant serves a seafood-rich menu, which is a hit with locals and visitors alike.
Aside from restaurants, Puerto Rico also has a growing and vibrant food truck dining scene, do head to Lote 23 and the Miramar Food Truck Park in both located in the Santurce neighborhood to discover the myriad flavors of native and international eats that are served from eateries housed in food trucks.
Book your trip to Puerto Rico
Whether you are following the food trail, having a destination wedding or a family getaway, Puerto Rico is back and open for business. This year is a great time to visit, not only to support many businesses and families getting back on their feet after Hurricane Maria, but also because you can score some great deals with Fare Buzz!
Start here:
● Fill in the Request a Quote with your travel details and a travel specialist will research options and contact you shortly
● Call 1-800-847-1963 to speak directly with a travel specialist
Get started planning your trip to Puerto Rico today!