Are you a frequent traveler visiting places to clinch business deals or promote your business interests? Then, purchasing plane tickets, sometimes at short notice as well, might be a tedious task. After all, is there any best time to make your purchases and save some money in the process?
Recent studies in the aviation sector have suggested that an optimal time indeed exists for buying airplane tickets. The studies said that air travelers are either often confused or swapping theories about the right and/or wrong time for booking a flight ticket. Most of the times even you are likely to get a wise counsel from the fellow traveler guiding you the right time to make your bookings. Someone might suggest you to book on Tuesdays at 3 pm as you are most likely to get the lowest fares. Others would prompt you to make the bookings on Wednesdays at 1 am. There are few others who will go on to suggest purchasing your tickets at least two months in advance before your scheduled departure date. Then, there are some that will suggest you to look for a last minute flight deal and travel right away. There are several suggestions about the best time to make your air tickets purchases, based on varied experiences and online date. The question is: what after all is the right time to book your tickets.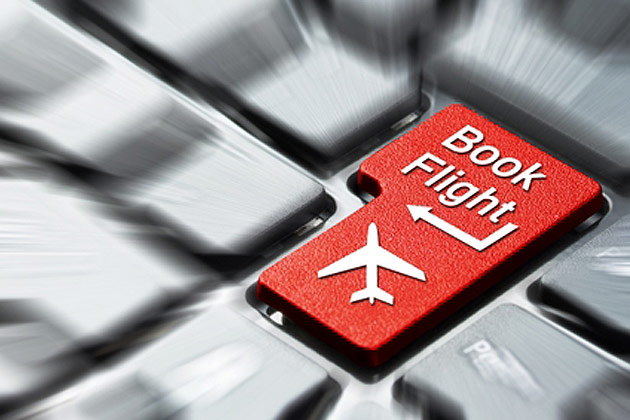 However, the recent studies are an eye opener. The studies have been conducted after analyzing data from various aviation industry sources. The studies have indicated a particular time frame suggest the best position for getting a good deal. The studies have also taken into account as to when the U.S. consumers typically book their domestic or international plane tickets.
According to a particular study titled "Preparing for Takeoff. Air Travel Trends 2015", most of the surveyed consumers have at least agreed on one thing. Tuesdays seem to continue to remain as the best day of the week for finding low fares on airline tickets booked at least three weeks in advance.
The studies have concluded thus:
(1) The average purchase time for booking domestic flights in advance is currently 32 days.
(2.) For booking international flights the average advance purchase time is presently 59 days.
(3.) The ideal purchase time for booking domestic flights in advance should be 57 days in order to snag the lowest average airfare.
(4.) The ideal time for purchasing international flights in advance should be 171 days.
Whether you have decided your holidays, going on a spring break or want to enjoy your summer vacation, it's never too early to begin your preparations for your next trip. The only concern should be when to book your airplane tickets. The secret to saving big is, getting to know the right time to make your ticket bookings!