Lively, bustling, cosmopolitan Barcelona is the second largest city in Spain and a vital hub for tourism and commerce. Barcelona is the capital of Spain's Catalunya region and is famous for its plethora of attractions. Additionally, the city is also a popular choice for meetings and conferences, and it hosted the Summer Olympics in 1992. Such is Barcelona's appeal that business travelers often try and squeeze in an extra day or then aim to do a spot of sight-seeing in the midst of their packed schedules of meetings, client visits, and conference calls.
Getting into Barcelona
El Prat airport is the main international gateway to Barcelona. The airport is located at a distance of 16 kilometers southwest of the city. It is a modern airport that services more than 40 million visitors each year. El Prat is well equipped with ATMs, pay-access lounges, Free Wi-Fi and Meet and Greet services. The airport has convenient and efficient transport links to the city center. You can use the metro, the Aerobus and even the train to get to the heart of Barcelona from the airport apart from the plentiful taxis and private pre-arranged and paid for pick-up services.
Commuting within the city
Abundant taxis ply on the roads of Barcelona, and they offer an affordable way to commute around the city though Uber services also exist as a commuting option. The city also has an extensive metro system, which is clean, air-conditioned and prompt though you need to be vigilant while riding the metro with your personal belongings, as pickpocketing incidents are commonplace. Besides, the metro Barcelona also has a citywide bus service.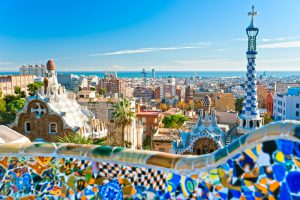 Accommodation in Barcelona
Barcelona offers a wide range of accommodation choices to suit every business traveler's needs and budget. Luxury, mid-range, budget and boutique hotels and serviced apartments are available in all the various neighborhoods of the city. There is even a hotel located atop the city's central transport hub, the Barcelona Sants station. You really can't beat that for convenience.
Barcelona's central finance district Les Corts is a popular accommodation choice with business travelers and features many bars, restaurants, and nightclubs along with shopping options.
Other popular choices include Ciutat Vella or the atmospheric old city, nestled by the sea. This area features cobbled stoned streets, squares, and cafes and includes famous districts such as El Raval, EL Gotic, Sant Pere, and La Barceloneta. La Rambla, the famous pedestrianized boulevard, which is perhaps one of the city's best-known attractions, is located in the old town as well.
The Ciutat Vella leads on to the Eixample area populated with many hotels, bars, and restaurants along with Barcelona's best-known attractions Antonio Gaudi's La Sagrada Familia and Casa Mila. Barcelona is a rather compact city and possesses excellent transport links so whether you wish to stay close to major attractions or your meetings is a choice best left to you and your business travel planners.
Travel tip
If you are planning to use your Spanish-speaking abilities while visiting Barcelona, you might be surprised. Spanish is not the primary language of Barcelona but is, in fact, one of the three main spoken languages along with Catalan and an Occitan dialect called Aranese. The inhabitants of Barcelona, the Catalan people, use Catalan, a Roman language that has originated from Latin. Barcelona is the capital of the autonomous Catalunya principality, and hence it differs culturally from the rest of Spain.
Wining and dining
Barcelona abounds with many great eateries. Tapas restaurants, Michelin Starred, vegan and vegetarian restaurants the city has them all and more. However, you should if you have some downtime in your busy work schedule try and visit the city's central market the Mercat de Sant Josep de la Boqueria or 'the Boqueria.' This market is located on La Rambla and hosts not only purveyors of fresh produce and foods, but it also has small kiosk restaurants that serve some of the best eats in the city. The market operates from 8 am to 8.30 pm daily except for major holidays like Christmas and New Year's Day.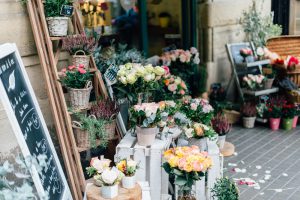 Taking in the sights for some bleisure
You can't go to Spain's most exciting city and not see some if not all of its many famous sights. Whether you decide to stay an extra day or then manage to get some down during your busy work schedule, you can probably book a walking or bike tour or ride the hop on and hop on bus to see some of Barcelona's most famous attractions.
These attractions include the world famous Antonio Gaudi creations like Parc Guell and, La Sagrada Familia along with other places of interests like the Picasso Museum, Bario Gotico, Montjuic hill, Tibidabo hill, and its attractions and many more.
If you manage to add an extra day or two to your trip, then perhaps you could embark on a day trip outside Barcelona. For instance, you could take a 90-minute train ride to the town of Figueres, the birthplace of famous Spanish surrealist Salvador Dali. Located here is the quirky Dali Theatre-Museum home to the maestro's many wondrous and whacky works.