Between endless exploring, romantic getaways and family vacations, heading down to the Caribbean is hard to beat. In the entire region, there are 28 different countries spread across a whopping 7,000 separate islands, according to Go Caribbean, meaning there is an incredible amount of choice when planning a trip.
For anyone interested in getting away for some fun in the sun, here are a few places to consider.
1. The Dominican Republic
Part of the island of Hispanola, the Dominican Republic has a wide variety of accommodations and sites to explore. There are private bungalows and villas for utter relaxation, as well as impressive resorts and attractions that are great for the whole family.
Along the shore, you may chose to take a restful nap on one of the many white sandy beaches that surround the island. At the same time, Trip Advisor reported there are all sorts of other activities to enjoy at the water. Try snorkeling to take in the Caribbean aquatic life or consider renting a few jet skis.
Further inland, the Dominican Republic boasts beautiful jungles and many national parks to enjoy. The Damajaqua Cascades, a series of waterfalls located near Puerto Plata, are certainly worth checking out as well.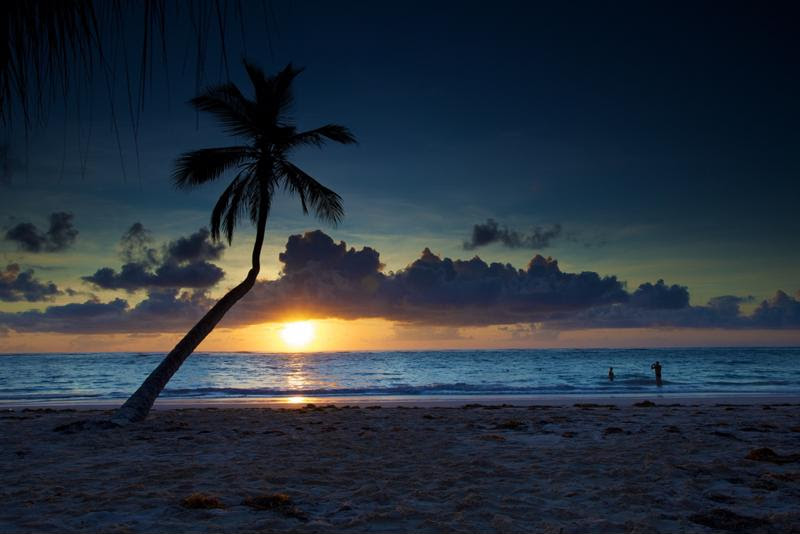 The Dominican Republic is breathtakingly gorgeous.
2. St. Maarten
As one of the most secluded and seductive islands in the entire Caribbean, St. Maarten is perfect for vacationers who just want to get away from it all. While there are plenty of opportunities for shopping and adventure, St. Maarten doesn't draw crowds that are nearly as large as other islands. This means the beaches are open and the vibe is relaxed.
The island also has a unique colonial history, and today is managed by both the French and the Dutch governments. For that reason, there is an interesting influence on architecture and cuisine found nowhere else in the world.
3. Jamaica
Grab a few cheap tickets to Jamaica and prepare to be enchanted by fantastic jungles and a welcoming, vibrant culture. Like the other islands in the Caribbean, Jamaica is perfect for a luxurious vacation, but the country offers so much more as well.
Food and music are critical parts of everyday life in Jamaica, according to the website Islands, and visitors will be blown away by the sights, sounds and smells as you walk through Kingston or Port Antonio. There are world-class restaurants to enjoy decadent meals, as well as smaller places right on the beach that sell some of the freshest seafood around.
4. Aruba
Just a few miles north of Venezuela, Aruba is perfect for anyone interested in seeing plants and animals up-close. Snorkeling or scuba diving are both perfect for exploring fantastic coral reefs, but on shore the country is home to a few great, family-friendly attractions. Trip Advisor found that places like the Butterfly Garden in Orenjestad or Philip's Animal Garden in Noord are great places to bring children.
At the same time, Eagle Beach is one of the most attractive places to soak up some sun. There are many great amenities to enjoy, but the natural beauty in many ways speaks for itself.
The Caribbean is home to all sorts of aquatic life.
5. The Florida Keys
For a memorable Caribbean getaway, you may not even need to leave the continental U.S. and the Florida Keys are perfect for anyone who wants to stay a little close to home. In Key Largo alone, visitors can enjoy fishing and boating. At the same time, there are opportunities to go golfing, enjoy intimate art galleries and even swim with dolphins.
Like any relaxing vacation spot, you may also want to check out one of the many spas in the Florida Keys, splurge on a palatial hotel or villa or just settle down in the sand.