The secret is out! From June to November sailors flock to Grenada to stay clear of hurricanes. That's because Grenada is 12-degrees north of the equator at the southern end of the Caribbean archipelago, putting it below the hurricane belt.
Three islands make up the nation of Grenada - Grenada, Carriacou and Petite Martinique – are about 100 miles north of Venezuela, situated so you get the gentle waves of the warm Caribbean Sea west of the islands and the Atlantic Ocean to the east.
Knowing that you are safe from catastrophic weather definitely makes for a more relaxing stay. Grenada, known as the "Spice Isles", is laidback, fragrant, and fairly quiet, although on days when cruise ships dock, you'll find St. George and attractions like Belmont Estates crowded with day trippers.
Highlights of Grenada
Grenada has plenty to do, especially for nature lovers. The small island packs a punch with beautiful waterfalls, an underwater snorkel park, an abundance of healthy coral reefs, a rainforest, and plenty of organic chocolate!
Renting a car is the best way to see everything you want to see. At 113 square miles, you'll find traffic-free driving. Be advised - you drive on the left hand side of the road in Grenada.
Here are our favorites:
Grand Anse Beach is Grenada's most famous beach. Spend time swimming in the warm water or rent a lounge chair and beach umbrella and rest up for further adventures.
Underwater Sculpture Garden in Moliniere Bay is a must-do. You can snorkel, dive, or view this underwater art installation of statues inspired by local people from a glass bottom boat.
Enjoy culinary exploration – Grenada has no less than three Rum distilleries and five organic chocolate factories.
In the historic town of St George, visit the House of Chocolate for chocolate from the island's main producers.
During your drive around the island, visit the River Antoine Estate Rum Distillery. They still use equipment from the 1800s and water from the river. We advise moderation on both!
Continue your exploration of St George at the covered Spice Market. Lots of delectable goodies to be had, but also souvenirs like conch shells and handmade local treasures.
Waterfalls at Grand Etang National Park - There are seven falls at the park, but usually visitors only manage to see the first few. Those are accessible via moderately difficulty hiking trails that can become slippery if it has rained. We advise paying for a guide because not only do they add lots of information, but they can lend a helping hand when scrambling up the dicey parts.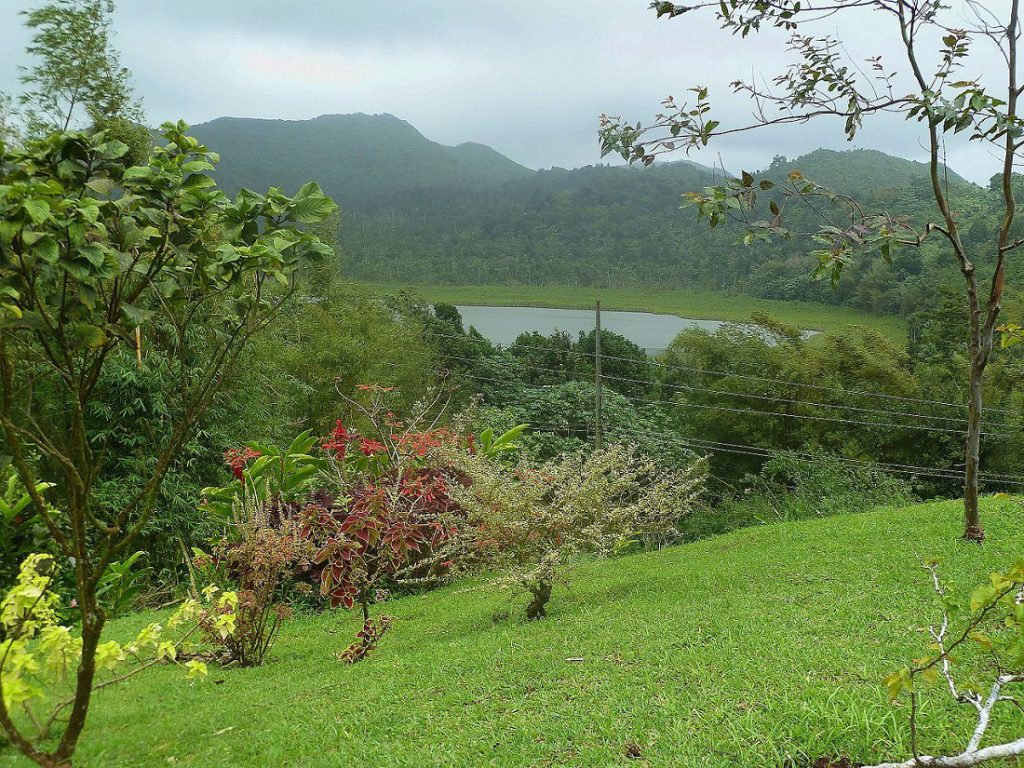 Belmont Estate – Take a tour to this spectacular 300-year 400 acre plantation to see the organic cocoa farm, gardens, heritage museum, and the cocoa processing facilities where you can learn about the chocolate production process. Save time for lunch!
Book your winter Caribbean getaway to Grenada Fare Buzz travel specialists have access to a variety of deals and offers on flights, hotel stays, and holiday packages in Grenada. Your personal travel concierge is on call 24/7 to assist you with travel plans and provide you with customer support when you need it.
Start here:
● Fill in the Request a Quote with your travel details and a travel specialist will research options and contact you shortly.
● Call 1-800-847-1963 to speak directly with a travel specialist.
✈️ Book Your Flights to Caribbean Now!