Amsterdam figures prominently on the business travel road map. If you are heading to Amsterdam for work and if it's your first visit, you need not be apprehensive for the city is very business-friendly. If you go there often, but haven't taken time to enjoy the outside of your office building and hotel, then we have some suggestions for you.
Getting into Amsterdam
The main gateway to Amsterdam is the city's expansive Schiphol International Airport. The airport is well connected to various destinations around the world and serves as the hub for the Dutch national carrier, KLM. Schiphol airport is easy to navigate and even has an outpost of the famous Rijksmuseum onsite, which is free to visit.
An international railway station is located beneath the airport, and a trip to the Centraal Station in the city center takes about 15 minutes. Plentiful taxis including services provided by electric vehicles are available for hire at the airport. Last time we went, we rode in a Tesla!
Getting Around the City
Amsterdam is a compact city that is very walkable. Most business travelers try and stay within proximity to their meetings, but if you need to commute to your work site, then you needn't worry as Amsterdam has an extensive public transport system comprising of buses, trams, and the metro.
The Dutch are big fans of commuting by bike, and if you want to commute like a local, then you can rent a bike for the day at various locations around the city. The city's network of canals is more a tourist attraction than a commuting option.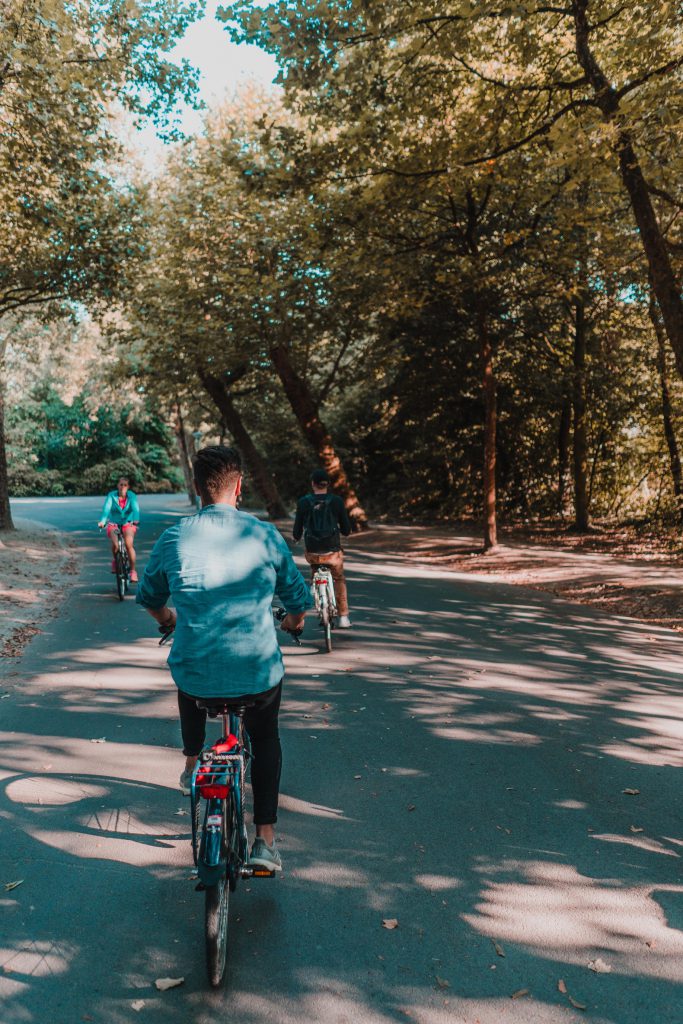 Relax in the Park
Amsterdam has several lush parks. If you need to clear your head between meetings or even take a break then head to a green oasis like Frankendael Park in the Oost district of the city, home to Amsterdam's only remaining 17th-century country estate.
Or opt for Vondelpark, a short walk from the Rijksmuseum, with its many lakes and statues. One of the sculptures in this park is an outdoor sculpture gifted to the city of Amsterdam by Picasso in 1965 to commemorate 100 years of the establishment of the park. Remember to look up to catch a glimpse of the charming, but invasive, flocks of ring-necked parakeets.
Local events
The lively city of Amsterdam and has something going on all the time. Art shows, music festivals and concerts are scheduled on most days. If you have no plans with colleagues and business associates and can't bear being cooped up in a hotel room then check out Iamsterdam the official portal of the city of Amsterdam to discover what's going on and book tickets for events.
To do in one day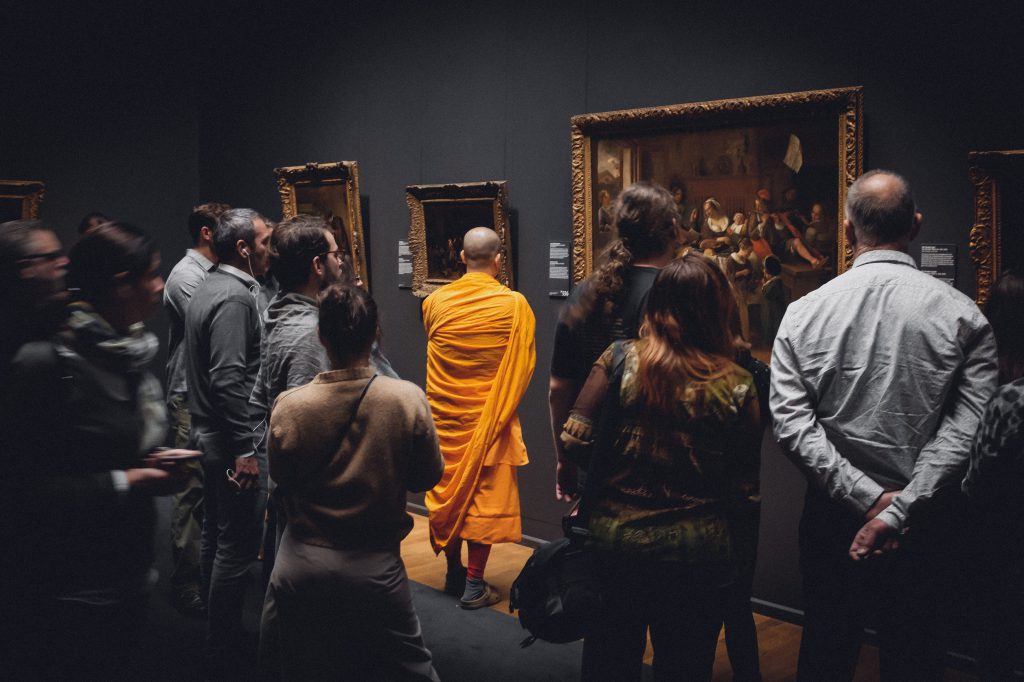 If you only have one extra day in Amsterdam, visit one of the best museums in the world. The Rijksmuseum has an extensive collection of Dutch masters while the Stedelijk Museum is the contemporary art museum of Amsterdam with Cezanne, Matisse, and Picasso amongst other greats on offer.
The Van Gogh Museum, the Rembrandt House, and Anne Frank House are the city's other prominent attractions. If you have time on your business trip, you can spend a couple of hours at a museum otherwise the best way to see the city's many sights is to get a day pass for a canal boat hop on and hop off tour. A canal boat tour that halts at various points of interest enables you to see the city's famous sights and even visit them if you have the time and the inclination.
Day trips around Amsterdam
For a day trip within the city, take in the Heineken Experience at the premises of the world's third largest brewery. Along with a self-guided tour, you get to sample complimentary mugs of Dutch beer. Pay attention to what they do with the foam.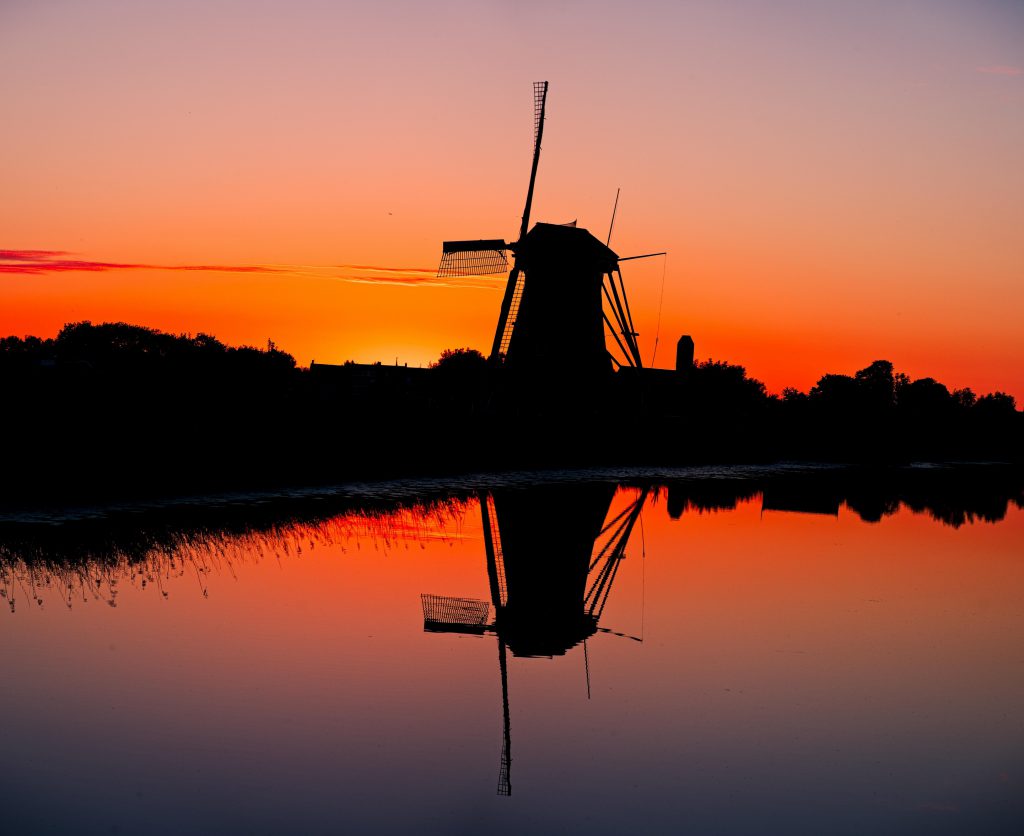 If you are not much of a beer fan and would rather see more of the beautiful traditional Dutch landscape of windmills and flower fields, you could hop on a train and quickly ride to nearby towns like Haarlem, Volendam, and Zaanse Schans.
If you're there at the right time of the year, go see the tulips. From mid-April to early May, fields are bursting with color (you can see them from the airplane). The Keukonhof Gardens is open year round, and with 7 million flower bulbs, something is usually blooming. It's easy to get there too. Just take the Keukonhoff Express bus for free!
You will undoubtedly enjoy yourself on your business trip to Amsterdam. The city has much to offer in terms of cultural attractions, diverse dining, accommodation and entertainment options along with a buzzing business environment.
Get your business trip to Amsterdam started
With numerous connections from the U.S. to Amsterdam, Fare Buzz travel specialists can navigate all of them to find a discounted fare that matches your travel needs and budget.
Start here:

● Fill in the Request a Quote with your travel details and a travel specialist will research options and contact you shortly
● Call 1-800-847-1963 to speak directly with a travel specialist