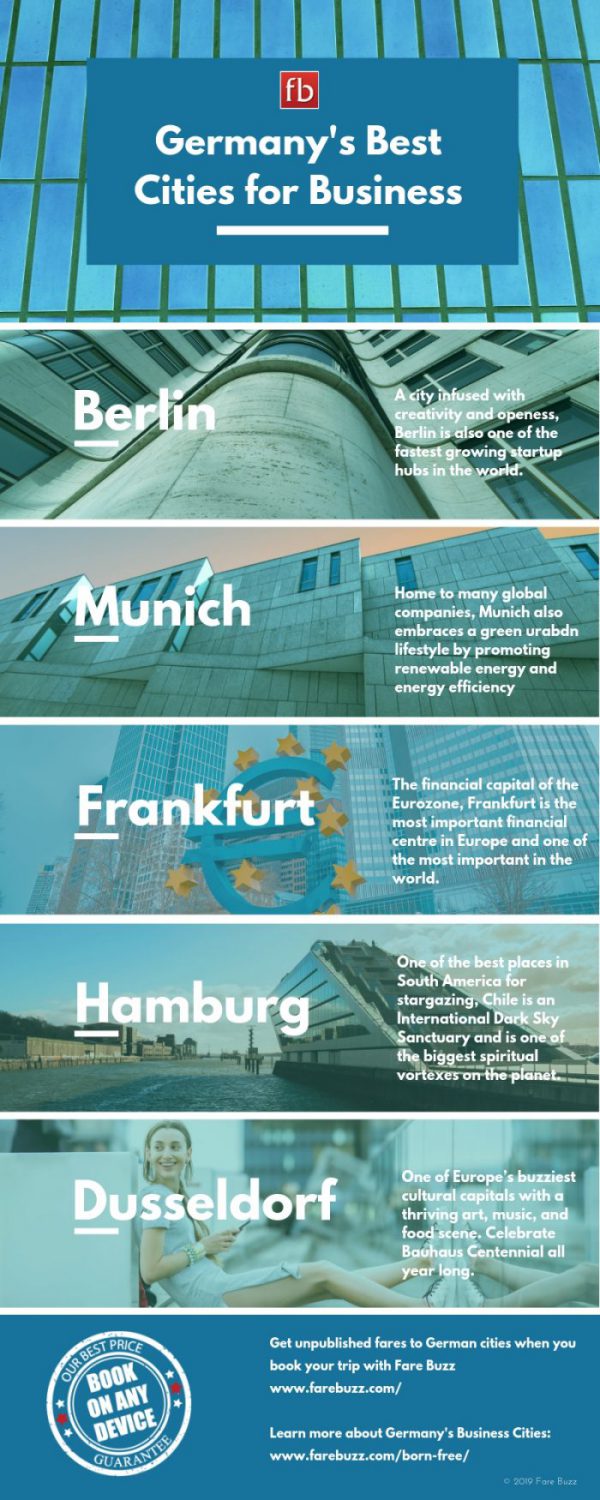 Berlin
A city infused with creativity and openess, Berlin is also one of the fastest growing startup hubs in the world.
Munich
Home to many global companies, Munich also embraces a green urabdn lifestyle by promoting renewable energy and energy efficiency.
Frankfurt
The financial capital of the Eurozone, Frankfurt is the most important financial centre in Europe and one of the most important in the world.
Hamburg
One of the best places in South America for stargazing, Chile is an International dark Sky Sanctuary and is one of the biggest spiritual vortexes on the planet.
Dusseldorf
One of Europe's buzziest cultural capital with a thriving art, music, and food scene. Celebrate Bauhaus Centennial all year long.