Spruce up your business attire on your business travel trip to London
Remember the scene in Kingsman: The Secret Service when our heroes visit the Savile Row tailoring shop? They come out looking spectacular in their bespoke suits fitted by an expert tailor.
This is not just movie magic! London tailors are world-famous, and those of you who book through Fare Buzz (and save up to 70% on airfare) have enough extra money to bring home a souvenir like no other (or at least make a deposit! 😉
Tailoring Shops in London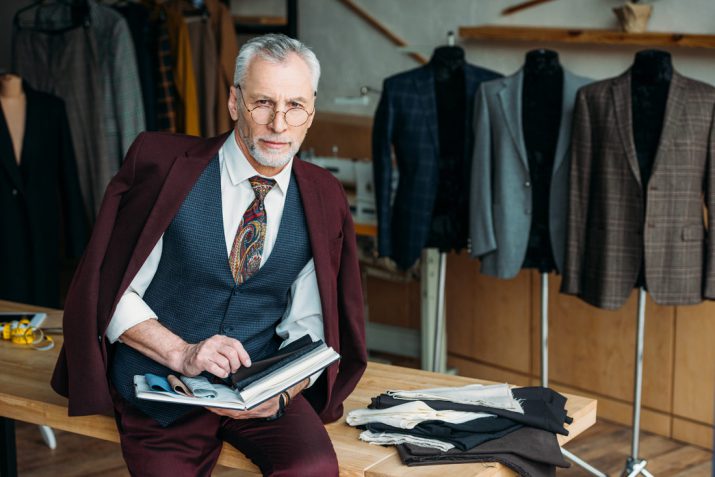 London is renowned for its exceptional tailoring services for gentlemen offered by various famed establishments located along Savile Row in Mayfair and Jermyn Street, a one-way street within the St James district near Piccadilly Circus in the heart of the city.
Savile Row Tailors
Savile Row has been the home for fine tailoring services for more than three hundred years and has much history associated with it. The British aristocracy and military have extensively used the services of the tailors on Savile Row for centuries. These establishments specialize in Bespoke, Made-to-Measure offerings and have also introduced a ready-to-wear segment to compete with the onslaught of department store off-the-rack options.
Bespoke and made-to-measure are terms used interchangeably, but they are entirely different. When you order a bespoke suit, the tailor takes your measurements and draws up a pattern especially for you. The tailor then makes the suit by hand according to the pattern based on your measurements.
The Savile Row Bespoke Associate stipulates that a bespoke suit must be made within 100 yards of the famous street. It is no wonder then that bespoke Savile Row suits can cost upwards of $5,000 depending on material and labor involved. For a made- to- measure suit, the tailor adjusts a standard pattern to accommodate your measurements.
Made-to-measure suits on the Row cost approximately $2,000, while a ready-to-wear suit starts at around $1,000. Savile Row is home to suit makers, while the tailors of Jermyn Street specialize in exclusive shirts.
We have listed some of the most well known names on Savile Row to help you navigate the street as you peruse your options.
Huntsman, 19 Savile Row
Huntsman set up shop in 1849, and it initially started as an outfit that specialized in making equestrian apparel for the European aristocracy. The Huntsman brand remains quintessentially British, and the showroom is adorned with two large taxidermy Stag heads that are associated with the history of the store.
These stag heads were left at the store for safekeeping by a customer in the 1920s when he came to order a suit and went out to lunch. The customer never returned for his stag heads or his suit! The brand that has tailored suits for Hollywood greats like Gregory Peck, Clark Gable, Laurence Olivier, and even fashion greats like Marc Jacobs, now uses the stag heads as a mascot for its ties and other apparel.
Henry Poole, 15 Savile Row
Henry Poole was founded in 1806 as a family business. The firm continues to be very traditional as it offers only bespoke suits, so no two clients receive the same product. The house makes all its apparel onsite at its workshops and holds a royal warrant of Her Majesty Queen Elizabeth II. Its client list includes names such as Emperor Napoleon 111, Frank Lloyd Wright, US President Ulysses Grant, Winston Churchill amongst several CEOs and other captains of industries.
Dedge and Skinner, 10, Savile Row
Dedge and Skinner set up shop in 1865 and continue to be family-owned. The tailoring house has a Royal Warrant and crafts its bespoke suits, uniforms and shirts by hand on its premises. The brand launched a ready-to-wear line of suits and blazers in 2016. The brand has dressed many famous people and has even made military jackets for the late pop star Michael Jackson and uniforms for the concierge and door attendants of Trump Tower.
Gieves and Hawkes 1, Savile Row
Originally set up as two separate companies Hawkes in 1771 and Gieves in 1784 and specialized in military tailoring. The two firms merged to form Gieves and Hawkes in 1974. The firm occupies an impressive building on 1, Savile Row and holds three Royal warrants for the Her Majesty Queen Elizabeth 11, His Royal Highness the Duke of Edinburgh, and His Royal Highness the Prince of Wales. Gieves and Hawkes offer Bespoke, Made- to -Measure, and Ready- to-Wear apparel.
The Shirt Makers of Jermyn Street
As for the tailors of Jermyn Street, they are primarily exquisite shirt makers, and if you are only looking to buy shirts, you could have them custom-made at firms such as Benson and Clegg, Budd's, Hilditch and Key and Emma Willis though the charges are steep at approximately $225 to $300 a shirt.
If your budget doesn't stretch that far, you could very well choose to buy ready-made shirts at fine establishments such as Charles Tyrwhitt, Hawes and Curtis, T.M. Lewin, Grosvenor Shirts, and others.
Shoes Make the Man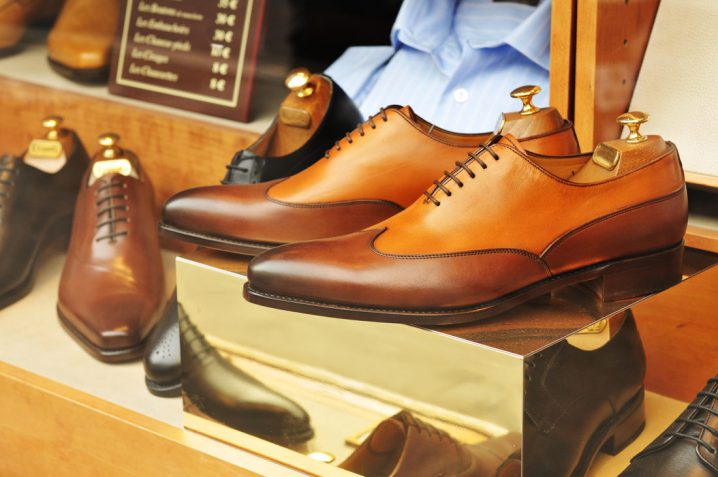 Don't forget your feet! For beautiful shoes, visit footwear establishments like Edward Green, Crockett, and Jones, Joseph Cheaney Shoes, Tricker's and Barker, all of which have outposts on Jermyn Street.
When you are done with all your shopping, you can rest your weary legs and have a 'cuppa' as the English say at Fortnum and Mason on Jermyn Street, the finest food store in London, if not the world.
So if you like the sleek looks worn by world leaders, CEOS, Hollywood celebrities, and politicians, and you desire to take home a souvenir from your visit to the United Kingdom, you may wish to explore the many options available in London.
Get your trip to London started
With multiple flights a week from the USA to London, Fare Buzz travel specialists can navigate all of them to find a discounted fare that matches your travel needs and budget. Your personal travel concierge is on call 24/7 to provide you with customer support and assistance with trip planning or adjustments when you need it.
Start here:
● Fill in the Request a Quote with your travel details and a travel specialist will research options and contact you shortly
● Call 1-800-847-1963 to speak directly with a travel specialist
When you book your discounted business class ticket with Fare Buzz you can relax in flight with a flat bed seat, accrue business frequent flyer points, reserve your preferred seat assignment based on availability, and order your preferred meal. Changes and refunds are available with a fee. Any class travel is available, as well as hotel and car rental services.