The average business traveler has less control of his itinerary than his leisure travel counterpart. Unlike his vacationing neighbor, the business traveler's schedule is not his own - his flights and hotels are booked by a third party, and oftentimes by someone with relatively little business travel experience. When the planning process starts out this way, it can be difficult to get a handle on the rest of the trip. For example, an awkward schedule or early flight could cause you to be under-prepared for travel. But by following these tips, you can take control of your business travel plans and be more successful in the endeavor.
Before the trip
The next time you're scheduled to fly out to meet a client, inspect a factory or attend a conference, seek out the person at your company who does all the booking. Relay your preferences to them for a better chance of getting a flight and hotel booking that's amenable to you. Budgetary concerns notwithstanding, the booking agent or secretary won't know what your preferences are unless you tell him- so don't hesitate to do so! It might even make his job easier.
The night before your trip, get everything ready and arranged. Even if your flight doesn't leave until the afternoon, it's best to just pack your things earlier. Business Insider suggested bringing clothes that only require one or two pairs of shoes and only one color of socks. This will minimize the amount of clothing you need to pack. Additionally, you should bring all necessary hygiene products, otherwise you'll end up overpaying for the same items at the airport. Finally, charge all of your portable devices and don't forget to bring the cords with you - nothing sinks a meeting faster than a dying laptop battery.
On the trip
On the day of your trip, track your flight with your smartphone and check in ahead of time if possible. This will speed up your time through security, especially if you're only bringing a carry-on bag. Once you get to the gate, head straight to the counter and politely ask to be considered for any upgrades. According to Inc. Magazine, passengers who ask for upgrades are often considered first. Similarly, if passengers are being asked to move so a family can sit together, it's often worth it to volunteer, as you may get bumped up, or receive a free drink or snack.
Once you arrive at your destination, start planning how you will deal with the jet lag. Doing so will you help you to be more alert during your meetings and give you more freedom to enjoy your free time. If you don't have anything scheduled immediately after your arrival, this might include going to sleep right away. When you get to the hotel, grab your room key and head upstairs. Check out the room's location, then sit down for a moment and listen for any ambient noises. If you don't like the room or it's location, head back down to the desk and politely ask for another room. If the hotel isn't busy, there's a very good chance it can accommodate your needs.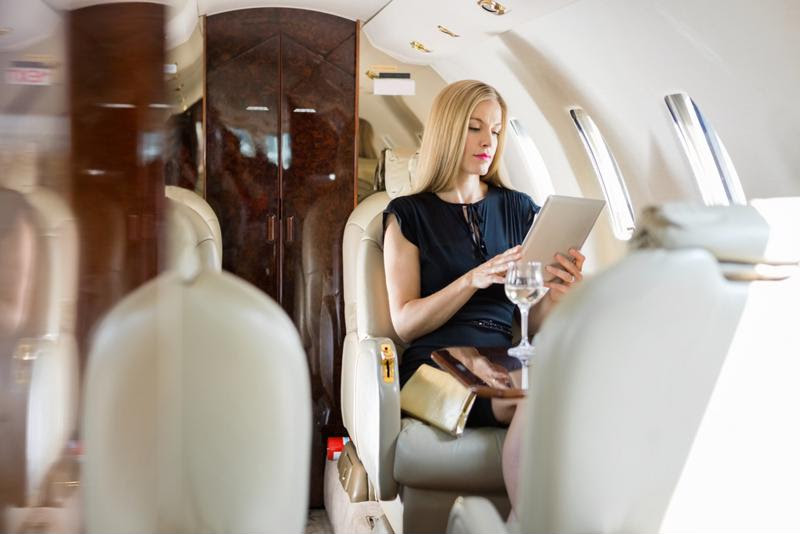 After the trip
By following the tips above, you'll be able to use your free time more wisely and be able to make the most of your trip. Even after you get back home, there are ways you can take advantage of your recent travel opportunity. Most importantly, you should keep track of your frequent flier miles. Even if your employer pays for the trip, these miles are yours to use. If you travel often for business, you'll soon have enough miles to take a vacation.