Check the weather at your destination
Business travel trips are unpredictable. At times you may receive enough notice for a business travel trip for a meeting or conference, and at other times you may have to travel for work in a jiffy. No matter what the circumstance, you should check the weather at your destination before you rush around organizing your stuff for your upcoming business trip.
Choose your bag wisely
Increasingly business travelers are opting to go the carry-on only way for business trips. They rather not waste time at the baggage carousel or risk an airline 'losing' or 'delaying' luggage. Depending on the duration and nature of your business trip you can decide to check in a suitcase or only travel with a carry-on.
In fact, business travelers who travel to the same destination often and stay at the same hotel ask the hotel to hold their clothes and full-size toiletries so they can do the commute with a carry-on only.
Whether you use a check-in or a carry-on using packing cubes and packing sleeves, helps your organize your luggage better while keeping your business attire relatively wrinkle-free.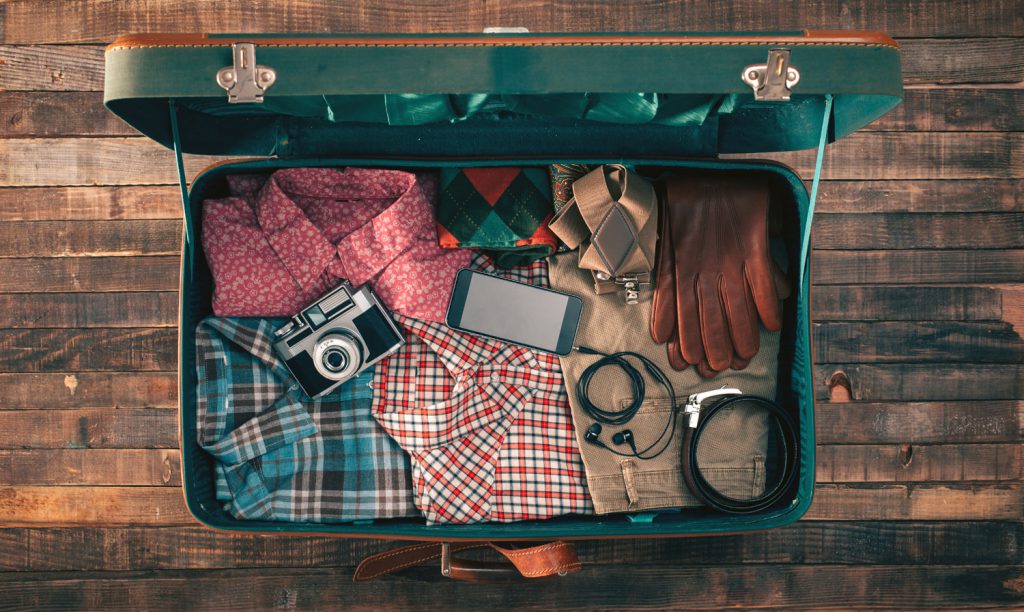 Keep your go-bag and Dopp Kit travel ready at all times
A go-bag is a clear plastic zip lock bag that features toiletries in the airport security approved 3.4-ounce (100 ml) containers. A go-bag is ideal if you are going the carry-on only route but if you are opting to check-in a suitcase you can pack a Dopp kit with full-size bottles.  Either way, if you are a frequent business traveler, it makes sense to have both a packed go-bag and Dopp kit accessible for your business trip packing options.
Pack versatile clothes preferably in dark colors
As for your business attire itself, two suits and a variety of shirts and accompaniments usually work well for men.  Women can similarly get by with a blazer or two with a coordinating skirt, a pair of pants, a shift dress and a couple of blouses and shirts. Darker-hued clothing works better for business trips, as they don't show the stresses and strains of journeys that easily.  You can add a dress shoe and a casual shoe to the mix. This packing rule holds true for both genders, along with the addition of fitness gear, though increasingly hotels are also beginning to rent out fitness gear to enable road warriors to keep in shape on the work trail.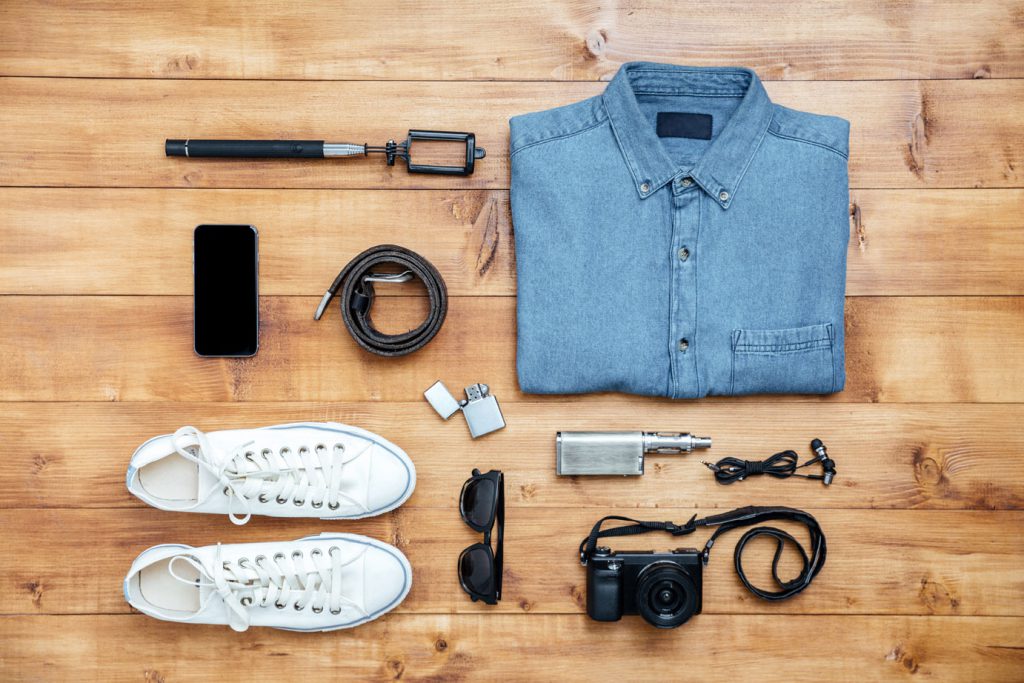 Wear your bulkiest item
A coat is usually the bulkiest item for a traveler, and often a single coat suffices for a business trip. Moreover, you can bring your coat onboard an aircraft with your carry-on and personal item without much hassle.
Organize your chargers, adapters and power banks
Technology is part and parcel of modern business life. As a result, we often need to travel with multiple devices. Once you have the right chargers, adapters and a power bank, you can easily keep your devices charged at all times. However, you should pack the power bank(s), chargers, adapters et al. in your carry-on baggage.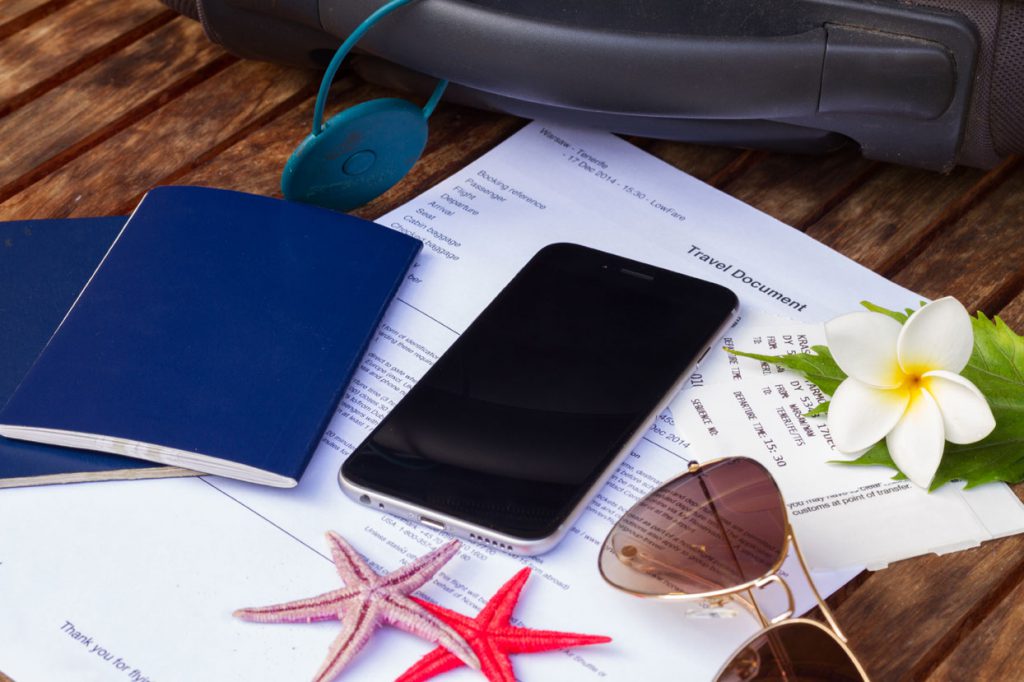 Scans of important documents
Whether you're traveling for business domestically or internationally, it always makes sense to have electronic back-ups of relevant documents like your passport, visas, driver's license, credit cards and your work presentations and records in case of any eventuality.
Bring small gifts for your business associates
Business travel almost always includes an element of business entertainment. If you know that your business associates are going to 'look after you' on your trip, it makes sense to carry small gifts for them as a gesture of appreciation and thanks.