London, the capital of the United Kingdom and England, is an immensely popular place to conduct business. This vibrant city, which is world renowned as the home of the British Monarchy, is also a leading financial capital, which plays host to numerous business and leisure travelers all year round.
No less than five commercial airports serve the city with direct flights arriving from more than 350 cities worldwide, making London one of the globe's top airline hubs. London is also the epicenter of the UK's extensive rail network with plenty of city-center-to-city-center options from its 10 railway terminus stations, in addition to the Eurostar train which gets you to the continent via the Channel Tunnel.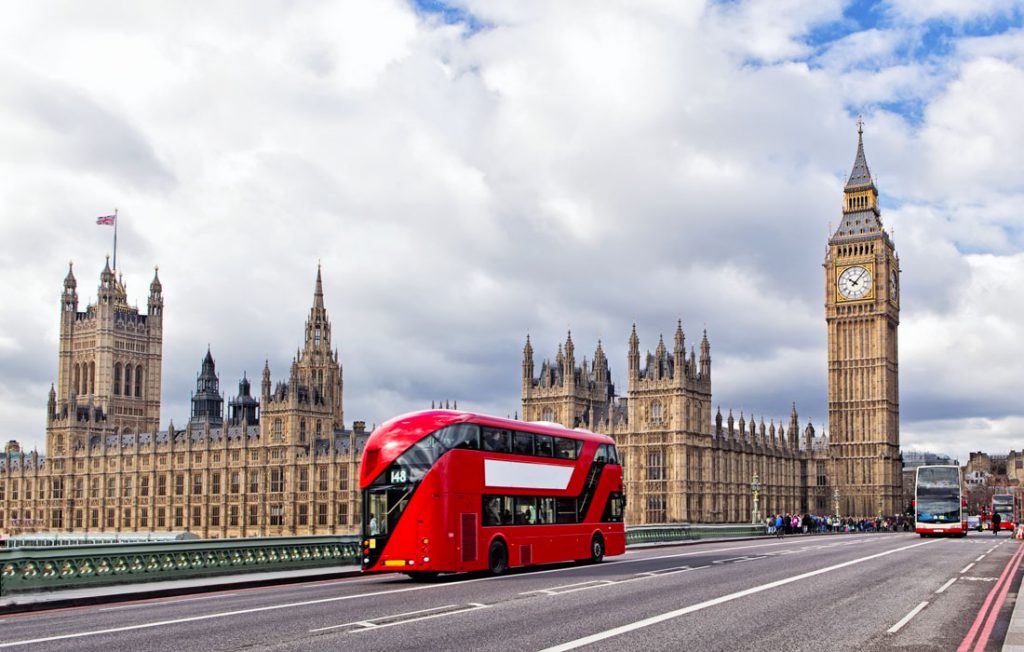 Aside from it's centuries old landmarks, iconic London is a global fashion and music trendsetter. As a result, this city is immensely proud of its mixture of traditional and hip, its multicultural society, and often being the birthplace of the next 'best' thing.
Where to stay in London when traveling for business
There are plenty of options and a variety of accommodations to suit your budget and business requirements. The ubiquitous taxis, public transport, and Uber make it easy to get around, but where you stay most likely depends on why you are in London and where you need to go.
Near London's Airports
The city's airports are equipped the numerous budget hotels that are generally used by travelers who are in transit in London en-route to other cities in the UK and elsewhere. Don't count on hotel van shuttles to meet you at the airport - they are rare.
The City of London
The City of London is the main financial hub of the UK and accordingly hosts business-oriented hotels, many of them four-star. During the working week the prices will be higher, but during weekends and holidays the cost goes down, so perhaps plan a few days of bleisure travel surrounding your business trip.
Central London
Central London is the heart of London that hosts most of the city's main attractions, restaurants and shopping locales. The West End is home to London's most upscale and exclusive neighborhoods like Kensington, Bayswater, and Mayfair and has a cluster of luxurious five-star hotels to match.
The Belgravia, Chelsea, Knightsbridge, Paddington, Bayswater, Earl's Court and Notting Hill neighborhoods host most of the city's myriad hotels that are favored by visitors who book a vacation to London.
East London - The Docklands and Canary Wharf
London City Airport serves business travelers heading to East London, home to the technology district known as Tech City or Silicon Roundabout.
The Docklands and Canary Wharf, London's secondary financial district, are home to several office towers including the iconic 'Gherkin', which is a prominent landmark on London's skyline, entertainment complexes, shops and restaurants. These areas host hotels and serviced apartments which are largely favored by business travelers who like to be based within close proximity to work.
Travel to and around London
London is a busy tourist destination, especially in spring and summer, so to insure that you are prompt to your meetings, business travelers should give their meeting schedules plenty of cushion time.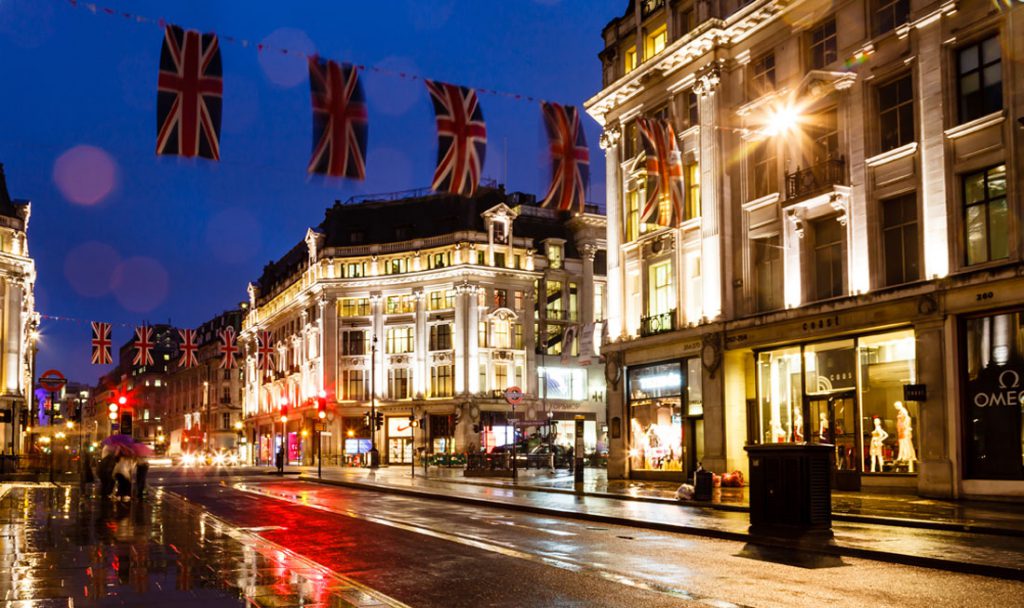 London Airports
London is served by five main commercial airports: Heathrow, Gatwick, London City, Luton and Stansted Airports. Big name 'legacy' carriers and low cost carriers such as Ryanair fly into Heathrow, Gatwick and London City airport. Luton and Stansted Airport welcome mainly a slew low cost carriers like easyJet, Norwegian Airlines and Ryanair that offer a plethora of connections to various European destinations.
High speed express trains like Heathrow Express (15 minutes to Paddington station), Gatwick Express and Stansted Express provide convenient connections to the city. In late 2019, the new Elizabeth Line will provide a direct connection from Heathrow to the city center, Canary Wharf, the Docklands and East London.
Ground Transportation
London's extensive public transport system serves the airports and other parts of the city with surface trains, public buses, and the London Underground, known as 'The Tube'. London's public transport network also includes its iconic London Hackney cabs; however these can be quite expensive to use on airport runs and most visitors tend to book licensed private cars called 'minicabs' for airport as well as intra-city transfers within London.
As of late June 2018, embattled ride-hailing service Uber is still allowed to operate in the city after a court-ordered independent review into the firm's procedures and public safety.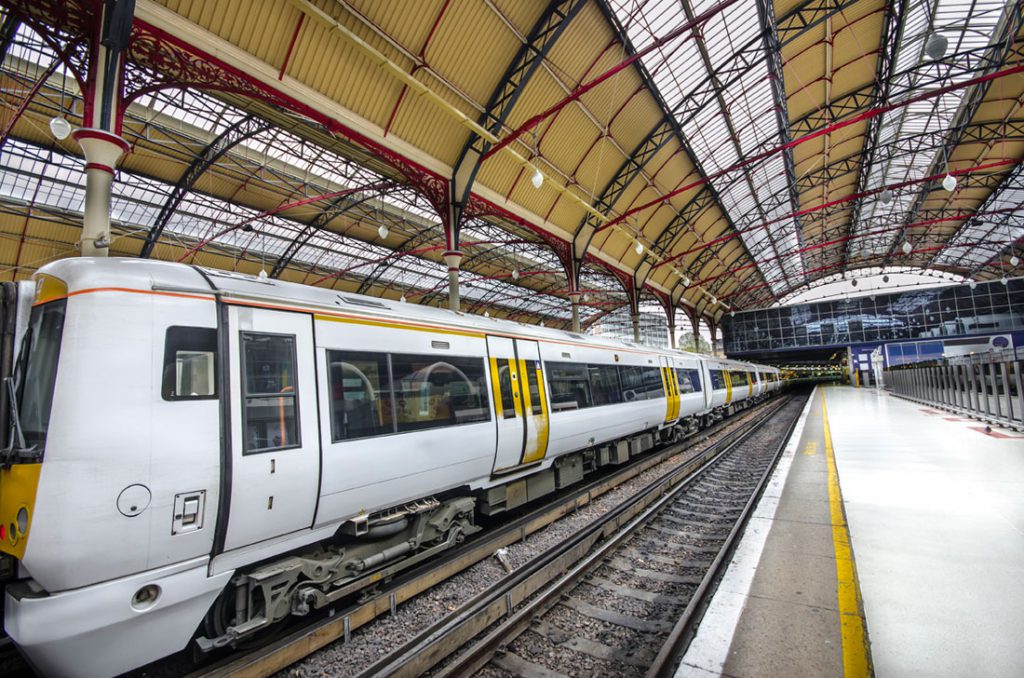 Rental Cars
Even though London is equipped with an extensive public transport system, many visitors to the city still like to rent a car for the duration of their stay. Car rental agencies can be found at all the city airports as well as various points around the city.
If you want to drive within Central London during the work week i.e. Monday- Friday from 7 AM to 6 PM you are expected to pay a daily congestion charge of £11.50 (approx. $15). This daily congestion charge is designed to act as a deterrent for driving a car in London, however in spite of this hefty charge many visitors on a vacation to London choose to rent a car for their stay in London.
Eurostar
London can also be accessed from the continent via Eurostar, a trans-channel high speed train service which provides under the channel connections between London and the European capitals Brussels and Paris.
Let our Travel Experts find you business class tickets from San Francisco to London
Fare Buzz's experienced travel specialists save you valuable time and money by working directly with major airlines like Virgin Atlantic, British Airways, United, American Airlines, Delta and others to arrange discounted non-stop business fares from San Francisco to London. Our dedicated specialists find you the best fare so you can experience the comfort of business class seating, early check-in, extra storage space, and restaurant-style dining.
Follow one of the steps below to get your trip started:
Fill in the Request a Quote above with your travel details and a travel specialist will research options and contact you shortly
Call 1-800-847-1963 to speak directly with a travel specialist
With about 500 flights a week from San Francisco to London, Fare Buzz travel specialists can navigate all of them to find a discounted fare that matches your travel needs and budget. Your personal travel concierge is on call 24/7 to provide you with customer support and assistance with trip planning or adjustments when you need it.
When you book your discounted business class ticket with Fare Buzz you can relax in flight with a flat bed seat, accrue business frequent flyer points, reserve your preferred seat assignment based on availability, and order your preferred meal. Changes and refunds are available with a fee. Any class travel is available, as well as hotel and car rental services.