Seasoned travelers have packing down to a science, and when it comes to filling up your carry-on bag, having the right items on hand can make a world of difference. Not only are there logistical reasons to be methodical when packing your carry-on, but for longer flights, having goodies and perks can be essential for not getting uncomfortable or stir-crazy.
Even before jumping on a last minute flight, it pays to take the time to pack your carry-on with these helpful items:
1. Health essentials
The Week reported that keeping any medication handy is important when getting on your plane ride. This may be a prescription or even just an over-the-counter pill for motion sickness.
"Keeping any medication handy is important when getting on your plane ride."
If you find yourself on an especially crowded flight, consider storing your medication in a personal item like a purse or backpack that you can keep with you at your seat.
Other health or hygiene items should also be packed in a carry-on. Pack a small plastic baggie with a toothbrush, face wipes and other items that will keep you feeling fresh on a longer flight. You may even consider bringing aboard a small bottle of water to avoid getting dehydrated.
2. Extra clothes
Being proactive about what clothes to pack in a carry-on bag can make a big difference. If your checked bag gets lost, having a change of clothes can be very helpful, and some folks may even enjoy having an extra set of underwear or socks for long flights.
Extra clothes are also important for staying comfortable. Pack a light jacket or even a scarf to use if things get too chilly on your plane ride. At the same time, pack a t-shirt in case a mid-flight change is necessary.
3. Entertainment options
Traveler reported that selecting items that will help you avoid boredom is an important but perhaps overlooked part of packing a carry-on bag. Even for flights that have in-flight entertainment options, bringing along items of your choosing is imperative. A book or tablet can fit snuggly in most carry-on bags and can provide hours of enjoyment.
When traveling with children, packing entertainment items becomes even more crucial. A few toys, a coloring book or a deck of cards may help your restless son or daughter calm down and enjoy themselves.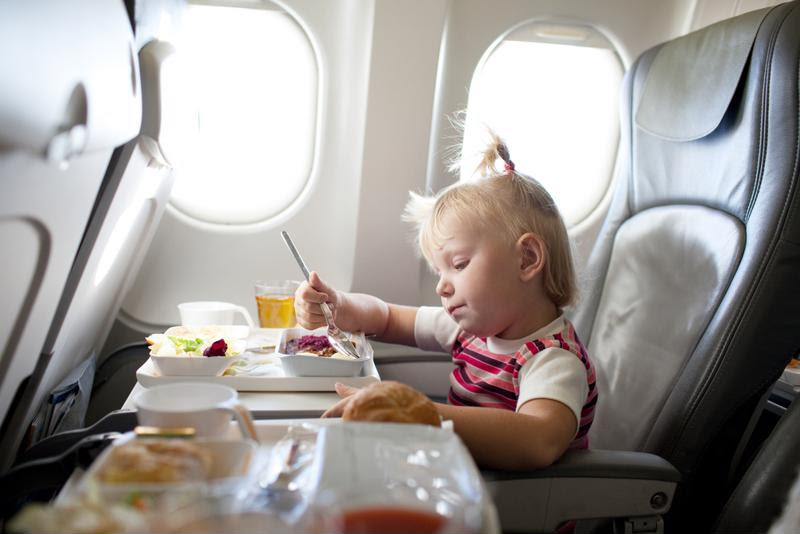 Your little one may really appreciate having something to do in-flight.
4. Valuables
Similar to keeping your important medications handy, storing valuables like a wallet or passport in your carry-on bag is essential for any traveler. Whether you are going on a quick business trip or an international vacation, be sure to plan ahead when packing.
Having access to your passport, hotel reservation information and other items can be required when traveling abroad, but even making sure your cell phone and a charger are close at hand is a good idea for minimizing the risks associated with a lost bag.
5. A pen
When it comes to having a successful flight, sometimes having something as simple as a pen can make everything easier. You may be required to fill out information related to immigration or customs, and although a flight attendant can probably fish out a writing utensil, having a pen handy avoids any delay when finishing required paperwork.
A pen can also be used to doodle or draw, as well as fill out crosswords or Sudoku puzzles found in in-flight magazines. Even if you've planned ahead and packed a few entertainment items, the humble pen may still prove to be a valuable resource. Likewise, the airline may offer surveys that come with a raffle or other prize.

Book your flights now!