Philadelphia carries a strong and undeniable importance stemming from its role in the earliest historical highlights of the United States. Not only that, but the self-proclaimed City of Brotherly Love is also a well-known center of culture, with a vibrant and diverse music scene encompassing many different genres and a strong devoted base of fans for the city's four major sports teams (particularly the Eagles in the NFL and the steadily rising 76ers within the NBA). Simply put: There's quite a lot to see here!
But some of Philadelphia's attractions simply do not receive the proper level of attention that matches their significance or, to be honest, their coolness factor. Well, we're here to do our best to change that, and shed some light on a number of the most interesting spots in Philly that don't show up on the city's standard tourist-guide maps. Take a look at these and you may find yourself booking a last minute flight in mere minutes!
Philadelphia has quite a few underappreciated attractions.
1. The eclectic Fishtown neighborhood
While it doesn't exactly have the most appealing moniker, Fishtown has in recent years developed into one of the most intriguing neighborhoods in Philadelphia - and it doesn't usually draw the attention of tourists who are mostly here for the Liberty Bell.
According to Travel + Leisure, you're likely to see a wide variety of new restaurants, pubs, food trucks, dance halls and more. The Barcade, where patrons can enjoy craft beer alongside classic arcade video games, is a perfect example of Fishtown's idiosyncrasies on display.
2. Philadelphia's Magic Gardens
Local artist Isaiah Zagar chooses the mosaic as his specific artistic discipline, and the Magic Gardens serve as the summation of both his work and others taking off to great success. Located along South Street, the installation contains Zagar's work as well asfolk art by his wife Julia and various selections from Philly artists throughout the past few decades - Isaiah and Julia Zagar have been part of the Philly art scene since the 1960s. According to Atlas Obscura, guided tours are available throughout the year along with monthly art workshops.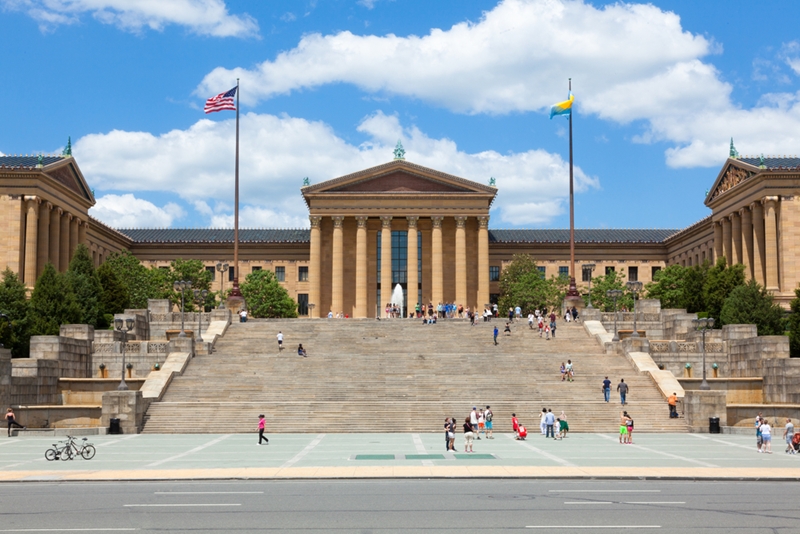 3. Explore history's stranger side at The Mutter Museum
To be fair, this particular (and, frankly, peculiar) site might not be suited to the tastes of every Philadelphia visitor. But for those with an interest in the stranger side of science and a sense of studious adventure, The Mutter Museum will make for a great off-the-beaten-path stop on any Philly walking tour.
According to PhillyVoice, The College of Physicians of Philadelphia oversees this clearinghouse of scientific curiosities. Here, you'll be able to see the remains of humans with extraordinary genetic and physical features who often sadly had to find work as circus attractions during their lives.
Some of these strange sights include a colon over nine feet long, extracted from the body of a circus performer known as the Balloon Man, as well as the wax-statue reproduction of a woman with a horn in the center of her head. But even more extraordinary than all that? The Mutter Museum is one of only two sites on the planet where portions of Albert Einstein's brain are preserved.
4. Distinctly Nipponese serenity at the Shofuso Japanese House and Garden
The traditional Japanese home that serves as this garden's centerpiece has an intriguing history. Atlas Obscura notes that it was built in Japan in 1953, and then had several stops along the way - including one in New York City's Museum of Modern Art - before becoming an attraction in Philadelphia in 1958. Since then, Shofuso has been home to Nipponese flora and fauna such as koi fish and numerous tea plants, and is ideal for a relaxing pit-stop during a frantic trip.