Mexico is a favorite location for a warm-weather escape for folk residing in North America. The country has an extensive coastline that borders the Gulf of Mexico, the Pacific Ocean, the Caribbean Sea and the Gulf of California. It thus has a multitude of beaches that offer powder-soft sand and azure waters along with myriad tourist attractions and amenities. Listed below are some of the most sought-after Mexican beach destinations to help you plan your winter escape.
Tulum
Tulum is a stunning beach town located in the Riviera Maya region of the Yucatan Peninsula. It lies within proximity to another favored Mexican beach destination, Cancun and is reachable via a two-hour drive from Cancun Airport. Tulum is famous for its Mayan ruins that date back to the 13th century, but it also has a beautiful pristine white sand beach and a hotel zone in addition to the main town of Tulum. The accommodation options in this stunning beach resort are plentiful and range from basic cabanas to chic boutique hotels and affordable, family-friendly all-inclusive resorts. Tulum offers the gamut of water-sporting activities though it also located within proximity to several limestone pools or cenotes, which are perfect for swimming. History and archeology buffs will also enjoy the resort of Tulum as they can explore and visit the Mayan ruins at the archeological site of Coba located nearby.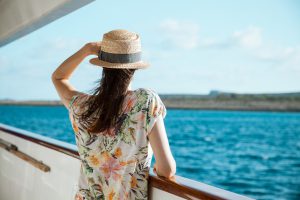 Cancun
Cancun is home to some of the most stunning beaches of the Yucatan Peninsula, and it is no wonder that this beach town is a favorite with hordes of American tourists. Visitors to Cancun tend to stay within its Hotel zone, which lies alongside the fourteen-mile long gorgeous Cancun beach. Cancun is a buzzing beach destination populated with numerous restaurants, bars, and nightclubs. Visitors can also enjoy a variety of water sporting activities such as scuba diving and snorkeling, deep-sea fishing, kayaking, paddle boarding and more. Many beach lovers use Cancun as a base to enjoy day trips to other beach towns around the Yucatan Peninsula.
Playa del Carmen
Playa del Carmen is a beach resort town that is located 35 miles south of Cancun. 'Playa' as it is popularly known was once a sleepy fishing village that was popular with hippies, but today it has evolved into a thriving tourist haunt.
Dance clubs, restaurants, bars, cafes, and souvenir shops line the beach town's main drag, the pedestrianized Quinta Avenue or 5th Avenue that extends over three miles.
Located in the vicinity of Playa del Carmen is another popular beach resort called Playacar that abounds with grand hotels offer all-inclusive deals. The beaches in both Playa del Carmen and Playacar are always crowded, but luckily quieter beach strips like Xcalacoco and Manati Cenote are easily accessible from Playa del Carmen while ferry services from its pier offer transport to other beach locales such as Cozumel Island and Isla Mujeres.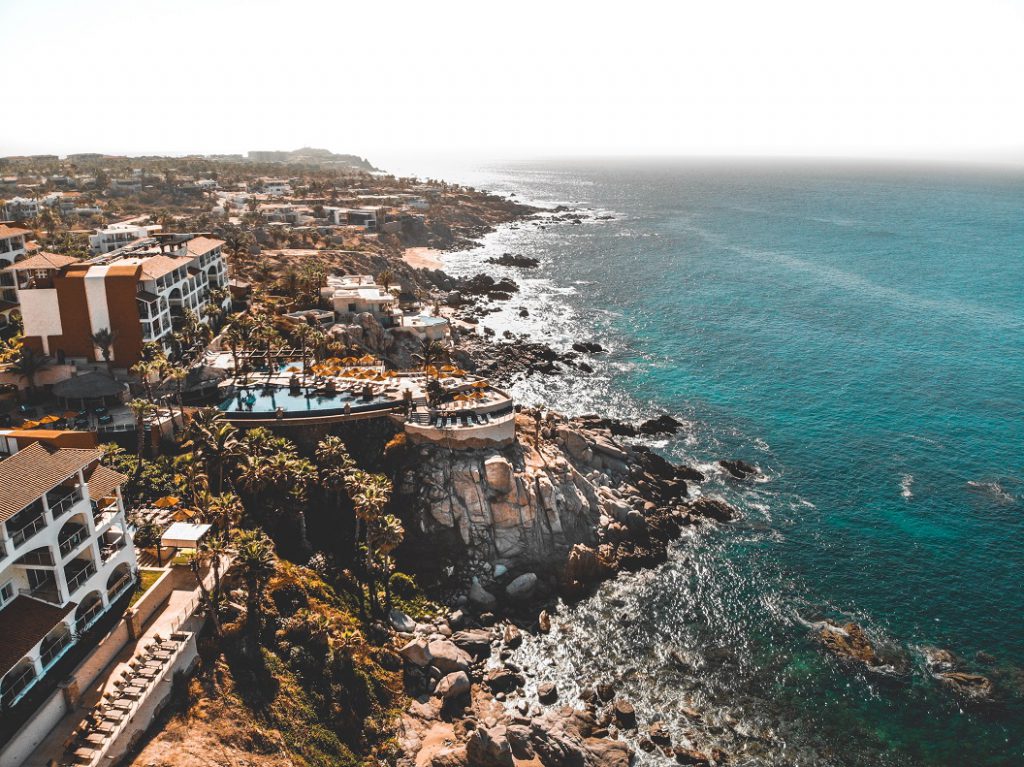 Los Cabos
A favorite with the glitterati and Hollywood luminaries, Los Cabos consists of two beach towns, Cabo San Lucas and San Jose del Cabo. While the beaches at these two resort towns are not ideal for swimming, they have various other attractions like luxe resorts, nightclubs, high-end boutiques, and art galleries and offer recreational activities like whale watching and touring the monuments and historical sites.
Acapulco
If modern day celebrities vacation in Cabo, in the '50s and 60's it was the port city of Acapulco, which was all the rage. The resort continues to be a hot favorite with the spring-break crowd until today as it features a plethora of attractions including nightlife spots, shopping malls, restaurants, bars, and cafes. The usual watersport activities like jet skiing, snorkeling, fishing, paddle boarding are also available in Cabo.
Puerto Vallarta
Puerto Vallarta is a yet another beach resort that has a Hollywood connection, as it was a favorite vacation choice of celebrity couple Elizabeth Taylor and Richard Burton. This picturesque city is located the gorgeous Bahia de Banderas Bay on Mexico's Pacific coast. Quaint architecture, cobble-stone streets, a buzzing beachfront promenade (the Malecon), great restaurants and a bouquet full of water sporting activities such as diving, deep-sea fishing, and whale-watching as some of the attractions of this lively resort.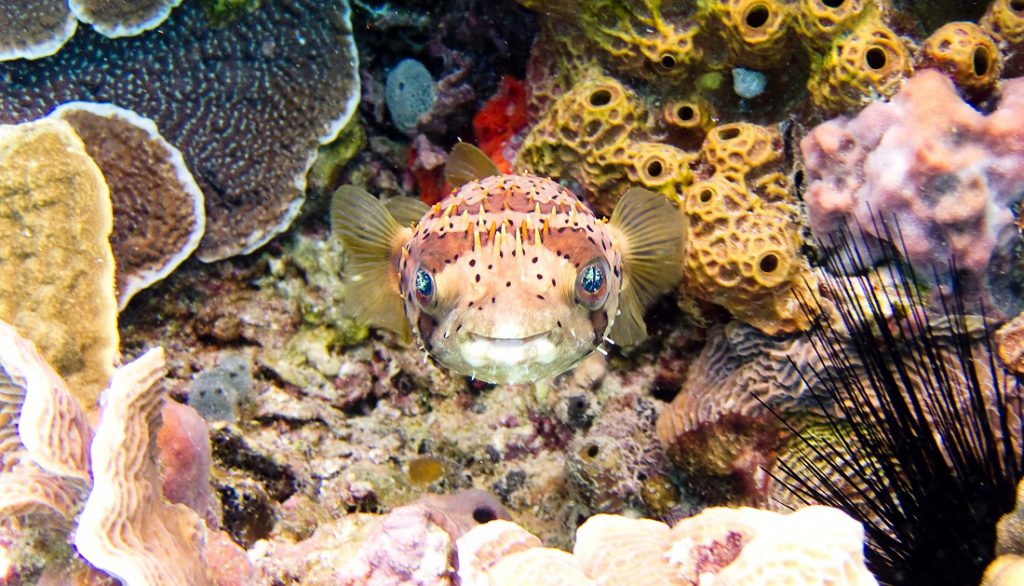 Cozumel
If you are an enthusiastic diver, then the island of Cozumel off the Riviera Maya is your best choice for a Mexican beach sojourn. The island features clear; azure waters littered a wealth of coral reefs and sea life and spectacular beaches like Playa Paraiso. Nature reserves like the Cozumel Reefs National Park, the Punta Sur Ecological Reserve are additional attractions on the island that also has an international airport and a busy cruise port.
We have listed only some of the most popular Mexican beach resorts above. Mexico has more than five hundred beach resorts and no matter which one you choose to visit, you are sure to have a swell time.