Singapore, a leading financial epicenter in Asia is a busy business travel hub. Home to one of the world's busiest ports, Singapore also plays host to numerous international banks, trading companies, and funds. As a result, people are perennially jetting in and out of the city on business trips.
In the ages past Singapore was considered to be a rather staid destination but all that has changed recently and the city now offers a plethora of entertainment choices if you need some downtime at the end of or even during a punishing workday.
Grab lunch or dinner at a Singapore hawker center
Singapore is renowned for its myriad gastronomical choices. The best place to sample Singapore's native cuisine is at one its many spotlessly clean hawker centers, One of the prettiest hawker centers in Singapore is Lau Pa Sat, a food center housed in a historic cast-iron structure located in the heart of Singapore's Central Business District. The various vendors at this market serve a smorgasbord of local and international eats all day long. The market is bustling during lunch hour, and patrons run to reserve a seat by placing a packet of tissues as a placeholder as they go to buy their meals. At night, the street in front of the market transforms into satay heaven. The markets curbside kiosks grill heaps of skewers of lamb, beef, pork, and chicken, which diners then proceed to wash down with large tumblers of beer.
Take a chance at a Singapore Casino
Singapore is currently home to two huge, flashy, casino developments, the Marina Bay Sands and the Resorts World Sentosa. Both these casinos are set up as resorts and host luxurious hotels, eateries and shops hence they offer myriad entertainment options aside from gambling. However, if you opt to visit with your local Singaporean colleague you need to know that the locals have to pay a levy of S$100 per entry to the casinos.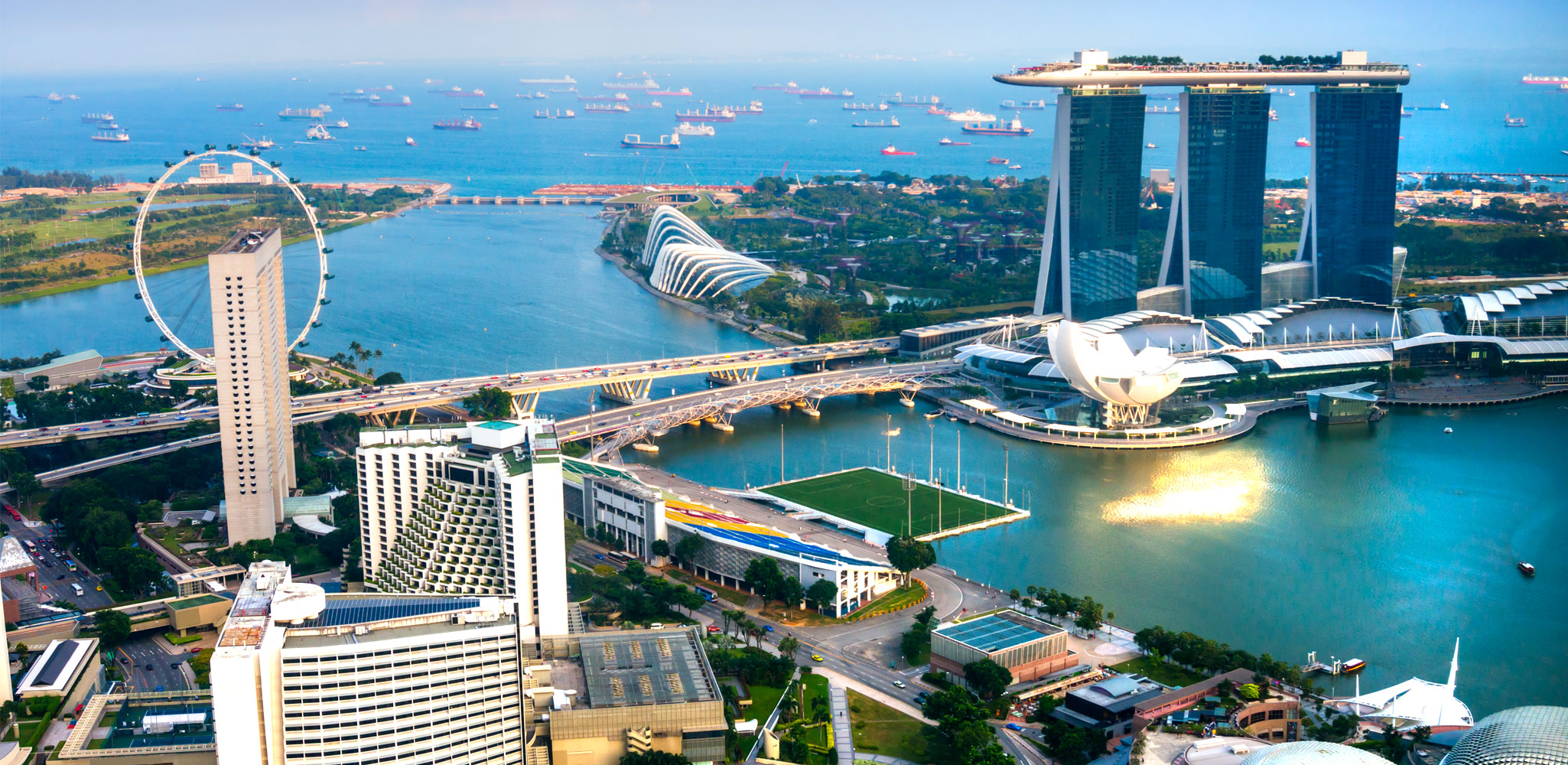 Let your hair down at Club Street or Clarke Quay
Club Street and Clarke Quay are Singapore's renowned party districts littered with bars, clubs, and restaurants that aim to cater to all tastes as they pulsate until the wee hours of the night.
Immerse yourself in the beauty of nature at Singapore's gardens
Verdant Singapore is a delight for nature lovers. The city is home to spectacular parks and gardens such as the Singapore Botanic Gardens, an expansive tropical garden that plays host to more than 10,000 species of flora. Also worth a mention is the relatively new attraction Gardens by the Bay, which encompasses three seafront gardens and several points of interest such as climate-controlled domes where flowers perpetually bloom, a grove of gargantuan super trees, a cloud forest and more.
Discover Singapore's creative side at its hip neighborhoods
Sure, Singapore is a leading financial center in Asia however; its creative heart beats in its trendy neighborhoods like Arab Street and Tiong Bahru. Both these enclaves host several indie boutiques, vintage stores, stylish cafés and jazz bars, worth perusing when you need a respite from your work place.