Dublin, the capital of Ireland, is a bustling business hub which plays host to several multinational companies operating in the spheres of digital media, life sciences, biotech, information technology, financial services, and the pharmaceutical industry. Technology behemoths like Microsoft, Amazon, Facebook, Twitter, Google, Oracle, and PayPal amongst others have operations in areas like the city center areas of Dublin 2 and Silicon Docks.
Dublin is a significant finance center of Europe, and many of the city's financial services companies are based in the Dublin Docklands area. Aside from international companies, Dublin also hosts the headquarters of well-known Irish companies such as Ryanair, the Bank of Ireland, Guinness, Paddy Power and others.
Prestigious institutions like Trinity College, University College Dublin, and the Dublin Institute of Technology make the city an educational hub too. Last but not the least, Dublin offers top-notch conference and meeting facilities as well.
With so much economic activity being centered in Dublin, it's hardly surprising that the Irish capital is a popular business travel destination. If you are heading to Dublin, read on to discover how to navigate the city like a local.
Arriving and departing via to Dublin Airport
Dublin Airport is the main gateway to the city. Flights from JFK in New York City take about 5.5 hours, while flights from San Franciso take about 10 hours. Flights also depart from Atlanta, Chicago and Orlando among others.
Dublin Airport is one of the few airports in the world that offers U.S. Preclearance (USCBP) so when you are traveling to the U.S. from Dublin you will clear U.S. immigration, customs, and agriculture inspections at Dublin Airport prior to departure airport and proceed to the U.S. as a domestic flyer.
Getting around Dublin
To get to your hotel from the airport, you can choose to take a bus, coach or a taxi. The Dublin airport is located at a distance of 10 km from the city center.
If you use ride-hailing apps, you should know that while Lyft is not available in Ireland, Uber does operate in the country, but it is permitted to work only with taxis. Thus, you will not get a private car for your Uber trips in Dublin. Additionally, the popular European ride-hailing app MyTaxi is also extensively used in Dublin and it allows for payments in cash in addition to credit cards. You can download it for your Android and iPhone for free.
Dublin has an extensive public transport system which features buses, coaches, trains and trams. If you intend to use public transport on your trip, you may want to buy a stored value Leap card which can be used on all modes of public transportation and is available online and at several DART rail stations around the city.
If you plan to travel around Ireland after your business trip in Dublin and wish to hire a car for the duration of your stay, you need to be aware that in Ireland, they drive on the left side of the road. Drivers from the U.S. do not need an international driving permit to drive in Ireland though citizens from various other countries need to have one. It is worth noting that the Irish have a preference for manual transmission cars (stick shift) so do make sure to request for an automatic vehicle at the car rental company that you choose.
The lay of the land and getting around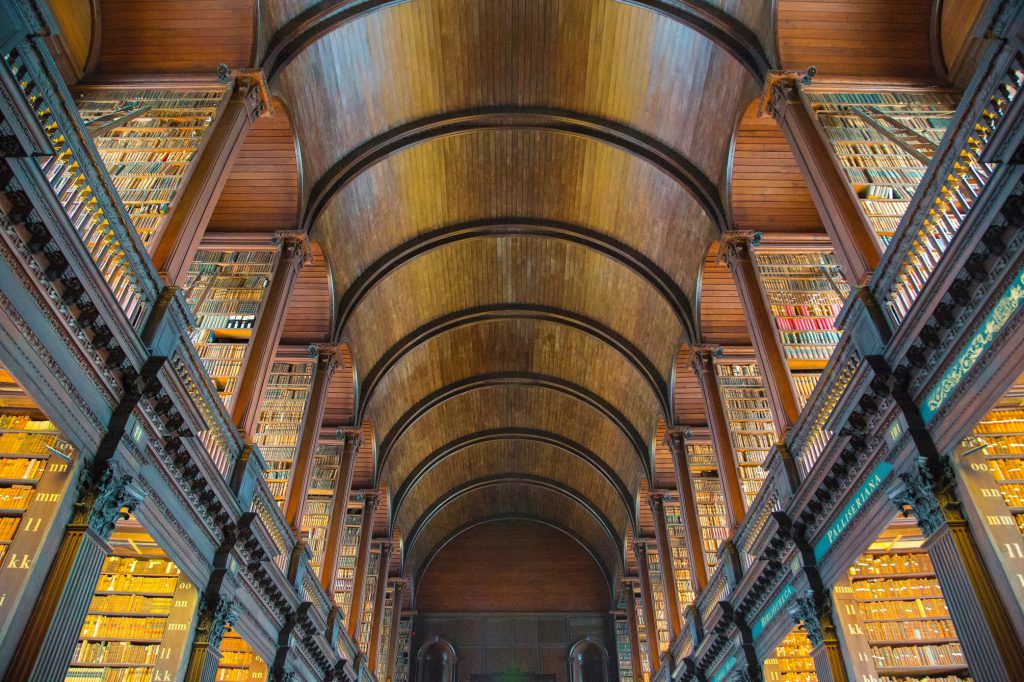 Dublin is comprised of six quarters but the city is very compact, and you can explore all the various districts of the city easily even if you are on a short business trip.
The main quarters of the city include the
Medieval Quarter - home to landmarks like Dublin Castle and Christ Church
Georgian Quarter - the area around the city's famous green lung St Stephen's Green and Trinity College
Docklands quarter - home to technology and finance companies.
Dublin's other quarters comprise of the
Cultural Quarter - home to the city's famous Temple Bar area that teems with bars, restaurants, trendy boutiques, and consignment stores
Creative quarter - a center of design and innovation that features shops, cafes, art galleries, bars, and restaurants
Liberties quarter featuring a unique blend of the old and the new
The best way to explore the city is to walk or get on a hop on and hop off tour bus. However, if you decide to walk you should remember to look right while crossing roads as motorists drive on the left in Ireland.
The need for an adapter
On a business trip, you need to have all your devices in working order. The sockets in Dublin are similar to those in England, and you will need an adapter to plug in your charging cable into a type G socket. The voltage standard is also different to the U.S. as standard voltage in all of Ireland is 230 V with a frequency of 50Hz.
Choosing a Dublin hotel
Dublin has many hotels to suit every business travel budget. It is likely that your company's travel department will arrange your accommodation for you. It's worth knowing that apart from the properties of the world's best-known hotel chains, Dublin also has spectacular homegrown hotels such as the Shelbourne Hotel, the Westbury Hotel, the Fitzwilliam hotel, the Louis Fitzgerald hotel, the Ashling Hotel, the Spencer hotel, the Mespil hotel, and the Marker hotel. All these various hotels can comfortably accommodate the needs of the modern day business traveler.
Experiencing the 'real' Dublin
Dublin is a vibrant city that features gorgeous Georgian architecture and many iconic landmarks such as the Dublin Castle, the Christ Church Castle, the Old Library at Trinity College and its prized attraction, the Book of Kells, the Ha'penny Bridge and the Spire of Dublin.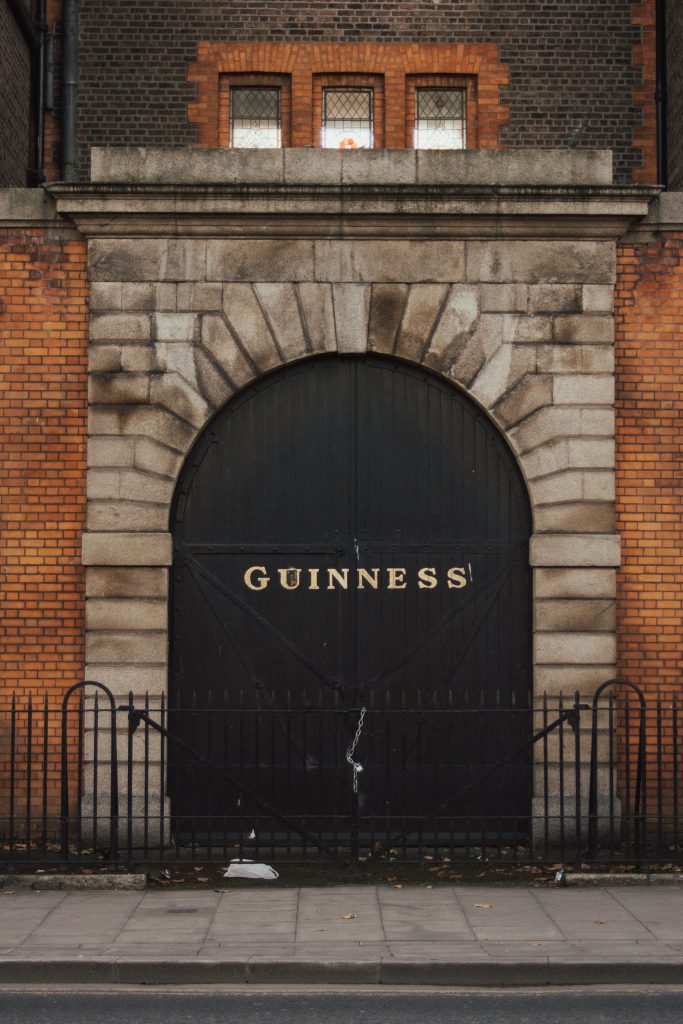 You could probably squeeze in some sightseeing if you so desire, in spite of your tight schedule, for Dublin is quite compact and these landmark sights are easily accessible.
Further, if you enjoy Guinness stout, then a visit to the Guinness Storehouse in the Liberties quarter is highly recommended. Here you can learn how to master a perfect pour and then go on to savor a pint at the Gravity Bar while soaking in panoramic views of the city.
The Temple bar area of the city is party central and offers a chance to get a finger on the pulse of the city if you a visit a quintessential Irish pub or two.
Other entertainment options include joining a Literary Pub Crawl tour or booking a dinner theater show to take in some Irish food, music, and dancing.
Get your business trip to Dublin started
With non-stop flights from the major international airports in the U.S. to Dublin, Fare Buzz travel specialists can navigate all of them to find a discounted fare that matches your travel needs and budget.
Start here:
● Fill in the Request a Quote with your travel details and a travel specialist will research options and contact you shortly
● Call 1-800-847-1963 to speak directly with a travel specialist
Get started planning your trip to Dublin today!.