Las Vegas has gone through a number of cultural shifts in its nearly 100-year history as a one-of-a-kind American city. It's been everything from the "Sin City" of old - an oasis of vice where visitors easily often rubbed shoulders with Hollywood stars and - to a dramatically different family-friendly model, before finally becoming the mix of atmospheres it is today.
One adjective you might not not associate with Vegas is "underrated." After all, it looms so large in American popular culture that you might think its most worthwhile attractions are already well-known.
But that's not quite true! Some of the landmarks that really grant unique character to Nevada's largest city and the surrounding area aren't talked about as frequently as blackjack at Caesar's Palace or the latest Cirque du Soleil performance. We'll talk about a few of those today and potentially get you thinking about that last minute flight to Las Vegas:
1. The Wine Cellar at Rio Las Vegas
Hidden within the Rio hotel, which is part of Caesar's Palace, the Wine Cellar and Tasting Room offers a relaxed, refined experience in the middle of Vegas's hectic character. According to TripSavvy, the Cellar functions as part wine museum - there's a bottle from Thomas Jefferson's collection on display - but you can also sample some of the finest vintages by the glass that you couldn't easily buy at home.
2. Adventuredome
You might be surprised to know that Vegas contains one of the country's best rollercoaster parks, but Adventuredome, within the Circus-Circus casino wiil be perfect for your active inner child. Not only does it offer a wide selection of coasters, but it's also climate-controlled - a massive advantage in the sometimes-sweltering Vegas heat. It could also make a great team-building exercise for business travelers in town.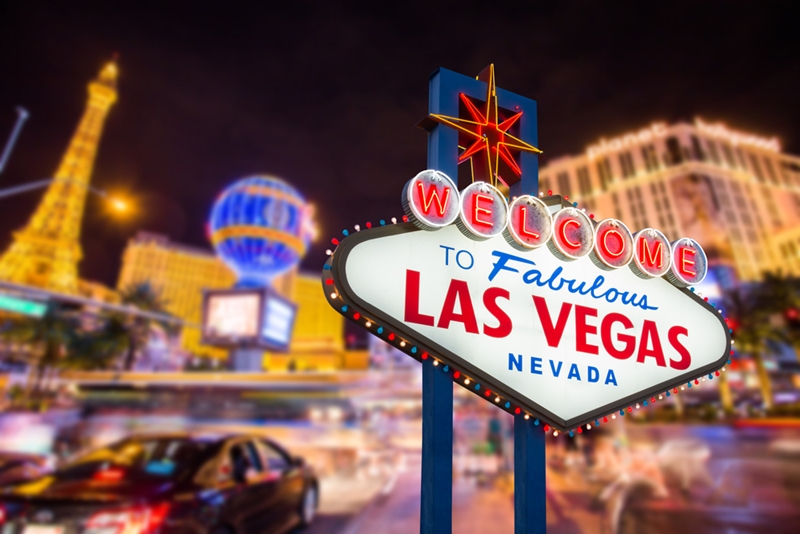 3. Wayfarer
Want to grab a drink with your friends or a significant other but don't feel like the hectic bars that are found throughout all the casinos? Look no further than Wayfarer, a small watering hole tucked into Inspire Theater on the eastern drag of Fremont Street. Vegas Fanboy cites this establishment's quaint 1950s decoration, low to moderate noise level, pleasant bartenders and laid-back clientele as the best reasons to give it a try.
4. Sports betting at Treasure Island
For those with a love of sports - from basketball and football to horse racing - this off-track betting establishment allows for gambling in a safe, legal and not overly crowded or rowdy environment, according to Vegas Fanboy. Whether you feel like testing your luck or you've got friends who like to play and you just enjoy watching the games, Treasure Island is ideal. (But always be responsible whenever you do choose to gamble.)
5. Red Rock Canyon
Technically located about 20 miles west of downtown Las Vegas, Red Rock Canyon is ideal for those on longer vacations who've grown a bit tired of the lights and fanfare. This national conservation area offers opportunities for hiking, rock climbing, camping and simple awestruck observation, with unique rock formations and colors.