Jamaica is one of the most laid-back Caribbean islands. The island's picturesque landscape of rolling mountains, lush rainforests, abundant white-sand beaches, and multi-hued coral reefs provide a backdrop for a rich history and culture.
Americans in particular find that traveling to Jamaica is easy. Travel time is short - 1 and a half hours from Miami, and 3 and half from New York City.
U.S. dollars are conveniently accepted almost everywhere, not only in hotels and tourist-friendly restaurants. It's a good practice to have some local currency on hand to buy from street vendors or grocery stores, but that's easily gotten via ATMs.
Tap water is safe to drink, reducing the probability of travel-related ailments, and saving you from buying bottled water or worrying about eating raw veggies and fruits.
Delight the Senses: Music and Food
Pop music around the world has been influenced by the music of Jamaica. Of course, Bob Marley's legacy lives on in the Reggae beat, and bands like No Doubt have infused Ska into their sound.
The music you are most likely to hear while on the island is Dancehall, a genre of urban folk music which has come under fire due to its unsavory lyrics.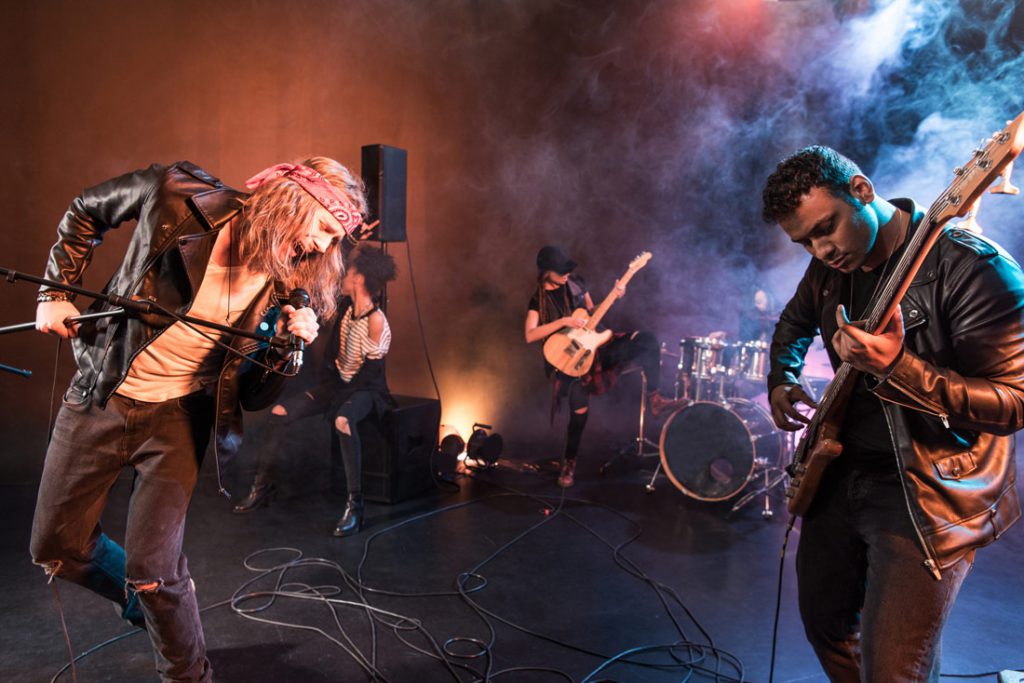 Summer heats up in Montego Bay with the Reggae Sumfest Festival, the world's premier Reggae music festival that attracts top reggae musicians.
Sumfest takes place during July, but you can enjoy up and coming acts year-round playing in the many bars that line Gloucester Avenue.
Think of Jamaican food and Jerk Chicken comes to mind. A Jamaican staple found at roadside stands as well as fancy restaurants, this dish consists of grilled chicken that has been wet or dry marinated with a spice mixture called Jamaican Jerk Spice. The delicious spice mixture infuses the chicken with a mélange of hot, sweet and savory flavors. Wash it down with a bottle of Red Stripe beer.
Drax Hall Scotchies, a rustic, Jamaican restaurant just outside of Ocho Rios on the highway to Montego Bay is reputed to serve the best Jerk Chicken on the island.
Jamaican Blue Mountain coffee is world-renowned for its mild, bitter-free taste and its expensive price tag. Treat yourself to a cuppa when in Jamaica, because chances are you won't get it elsewhere because 80% of the small crop is exported to Japan!
Enjoy Island Time in Jamaica
Four main resort areas on Jamaica attract tourists. These areas include the area around Kingston, the capital city, Montego Bay, on the northwest coast, Negril, on the western coast and Ochos Rios, which lies in the northern half of the island.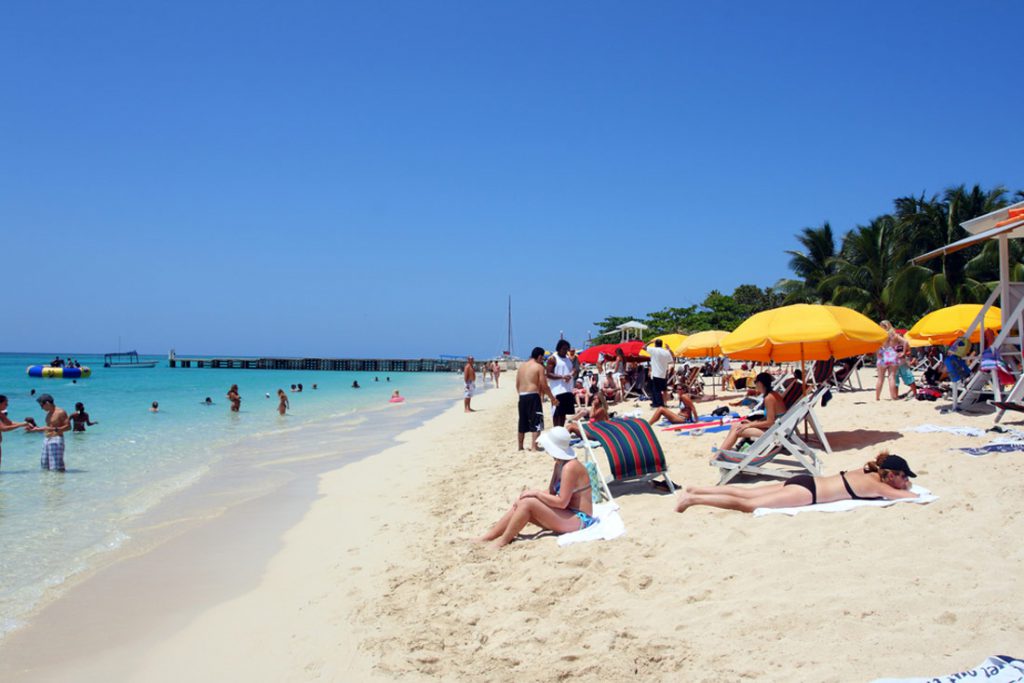 Montego Bay is a favorite with North American tourists, and it's easy to see why. 'Mo-Bay' seems to have it all from fabulous beaches to great dining, nightlife and accommodation options and easy access to various other sights on the island.
For the best sunsets, head to the west coast town of Negril and find a spot on the famous Seven Mile Beach. Founded by hippies on the West End, Negril has something for everyone: quaint family-run inns, adult-only all-inclusive resorts, and dozens of bars and restaurants.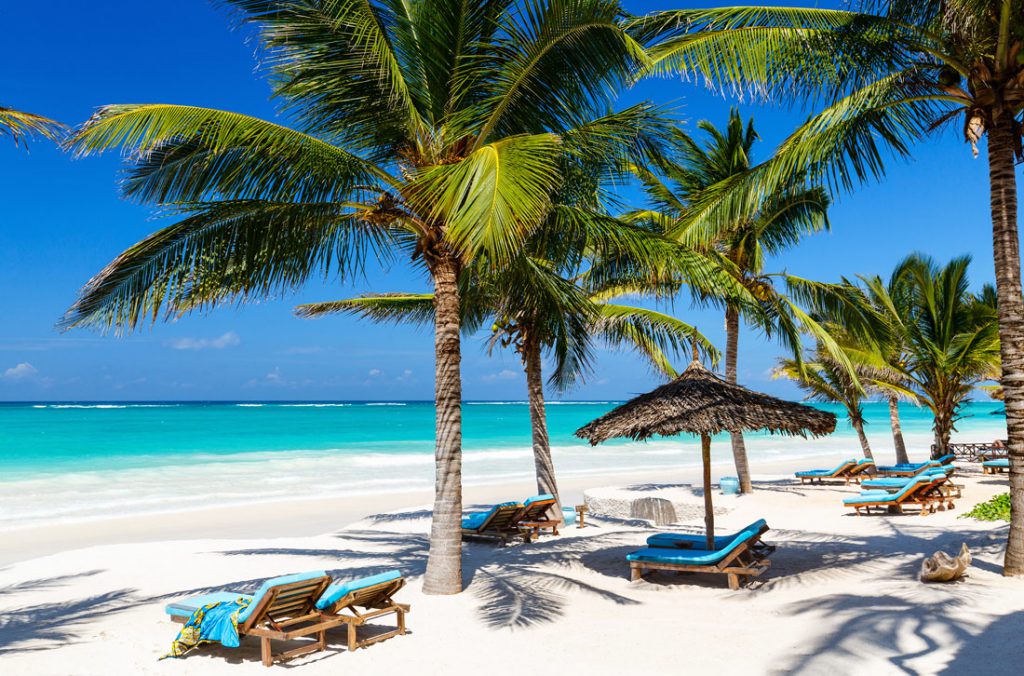 Ochos Rios has some of Jamaica's most stunning waterfalls and is quite serene until the cruise ships dock. Then the souvenir hawks and tourist "guides" come out, temporarily turning the relaxed vibe into a hubbub of activity. Get away from the crowds by heading to Dunn's River Falls where four rivers come together to tumble down from a height into the Caribbean Sea.
Other adventures include relaxing on a raft while a guide ferries you down the Martha Brae River as you take the lush Jamaican Flora and Fauna or than take a guided tour of the fascinating Green Grotto cave system, which is located between Montego Bay and Ocho Rios.
Jamaica's Colonial Past: Great Houses and Plantations
Jamaica's colonial era bestowed many great houses and sugar plantations on the island. Rose Hall is one such grand house within proximity to Montego Bay. Standing atop a hill within a former sugar plantation, Rose Hall is one of Jamaica's most famed sights.
White Witch of Rose Hall
The reason for its immense popularity is the folklore associated with it. It is said that Rose Hall's former proprietress, a rather colorful character called Annie Palmer, continues to haunt it. The 'White Witch', as Annie was known, is thought to have murdered four of her husbands. People claim to see her ghostly presence walking the halls of Rose Hall until today. Rose Hall offers a candle-lit evening tour, which is a must if you want to try and spot the White Witch yourself.
Other great houses include Bellefield Great House and Gardens, a popular wedding venue, and Richmond Hill Inn, another great house that has been converted into a hotel.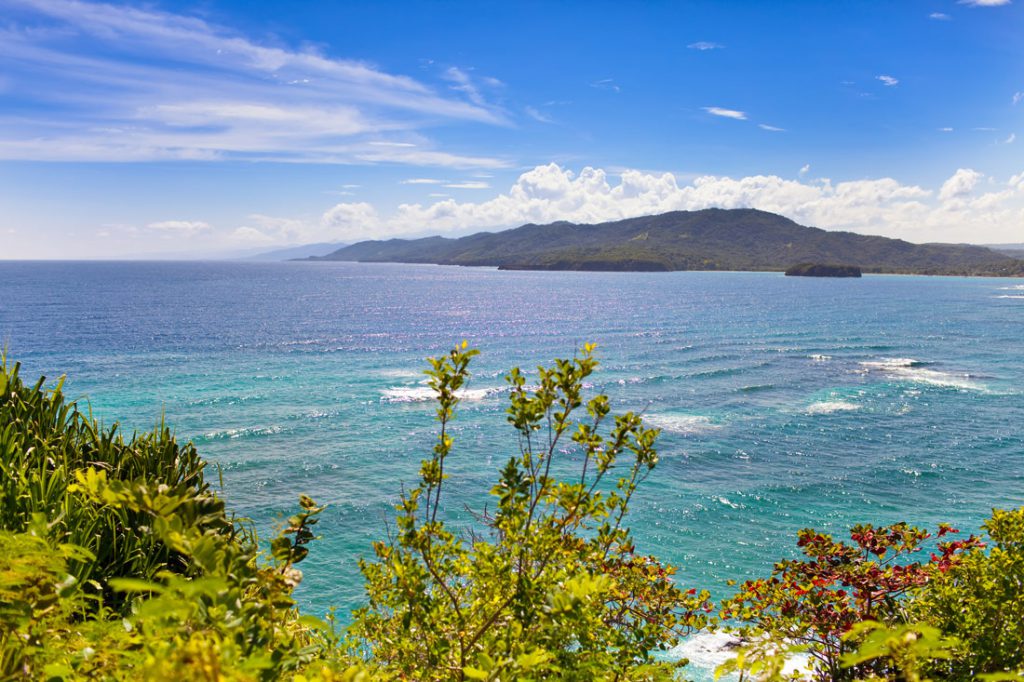 The house we really want to visit is Outlander's Blue Mountain House! Jamie and Claire Fraser stay at cousin Jared's plantation house near the shore of Sugar Bay in Jamaica. Send pictures if you find it!
Book Your Winter Vacation to Jamaica Now
We have a variety of flights, hotel stays, and holiday packages for your Jamaican getaway this winter. Your Fare Buzz personal travel concierge is on call 24/7 to assist you with travel plans and provide you with customer support when you need it.
Start here:
Fill in the Request a Quote with your travel details and a travel specialist will research options and contact you shortly
Call 1-800-847-1963 to speak directly with a travel specialist