It's time to plan your autumn adventure. And where better to see all the colors of fall than in the forests of New England? In northern Maine and New Hampshire, known as "hiker country", the leaves start turning in mid-to-late September and peaking around mid-October.
New England is popular with day hikers and experienced multi-day hikers alike. With hundreds of access points, the New England section of the Appalachian Trail is repeatedly said to the be the favorite section. The AT trails in Maine and New Hampshire have the most rugged terrain, but you don't have to do deep cavern and rock scrambles to enjoy the breathtaking Fall scenery. Read on to discover some of our favorite hikes (that are not too strenuous.)
Prepare for your New England hike
Before you fly off to your hiking adventure, think about what you'll need to bring with you and what you can get when you reach your destination. Autumn in New England is a fickle season, ranging from temperatures that are quite warm to cold and windy, especially at night. The best rule of thumb is to pack layered clothing so you can adjust to the weather as needed. We recommend a good hiking pant that zips off at the knees in Fall, along with dry-wick underwear.
Bring some sturdy hiking shoes or boots, or if you don't mind the wear-and-tear, a pair of trail running sneakers. Double layer socks are a must to reduce the possibility of blisters from rubbing.
Day hikers can use a lightweight backpack. Make sure it's large enough for a couple pounds of food like protein bars, dried fruit, GORP (granola, oats, raisins, peanuts), chocolate, etc, and at least two bottles of water per person, first-aid supplies, a map and compass.
Remember that your smartphone may not work on the trail and shouldn't be relied upon for directions. Print out a map of the trail ahead of time, or buy a guidebook, especially for those difficult trails.
If you plan on camping overnight, consider only bringing what can reasonably fit in your luggage. Most locations have larger equipment available for rent. The costs of renting could be cheaper than the airline fees for your oversized luggage.
Now on to the best part – our favorite hikes!
Bigelow Mountain Range – Strenuous and Challenging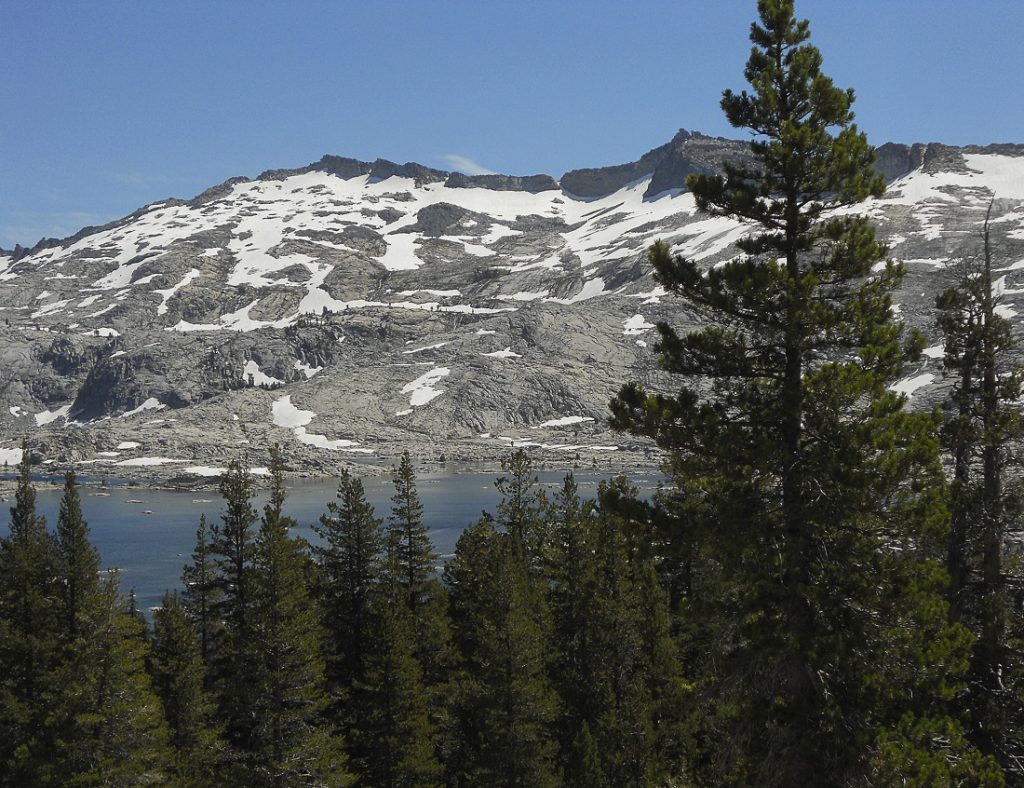 Just a few hours' drive from Bangor or Portland, Maine is the Bigelow Mountain Range, located along the southern shore of Flagstaff Lake. This quad-burner of a mountain range runs in an east-west direction and is part of the AT traverse that runs more than 16 miles. Read up on the access points, because you might need to arrange pickup/drop-off or leave a vehicle at each end.
The Bigelow Mountain Range has several named peaks including Avery Peak , West Peak, The Horns, Cranberry Peak, and Little Bigelow Mountain. The Safford Brook Trail is a beautiful out-and-back hike with a well-maintained trail that isn't too steep.
According to Maine Trail Finder, the loop trail to the top of the Bigelow Mountain is difficult, so you should be prepared with the proper equipment. The hard work is worth it, however, for the stunning vistas afforded by the mountaintop.
Mount Major – Easy to Moderate
If you're looking for a family-friendly hike, consider Mount Major located in Alton, New Hampshire, south of Lake Winnipesaukee and northeast of Straightback Mountain. For the experienced hiker, it's easy, but beginners may find it moderately difficult to scramble among the rocks.
There are three trails to the Mount Major Summit: the Mount Major Trail (a.k.a. Blue Trail) which is a bit strenuous for beginners, the Brook Trail (Yellow), which is the shortest, and the Boulder Loop Trail (Orange). The Boulder Loop Trail can be done in less than three hours at a leisurely pace. There are a few steep places, so if your knees tend to hurt, then we suggest hiking poles.
The scenic, rocky summit is a popular hiking destination where the remains of a stone hut, dubbed Mr. Phippen's hut, can be found. Get some cheap tickets to Boston or Manchester, New Hampshire and rent a car. You can be at the trailhead in a matter of hours.
Franconia Ridge Trail Loop – Challenging Rocky Trails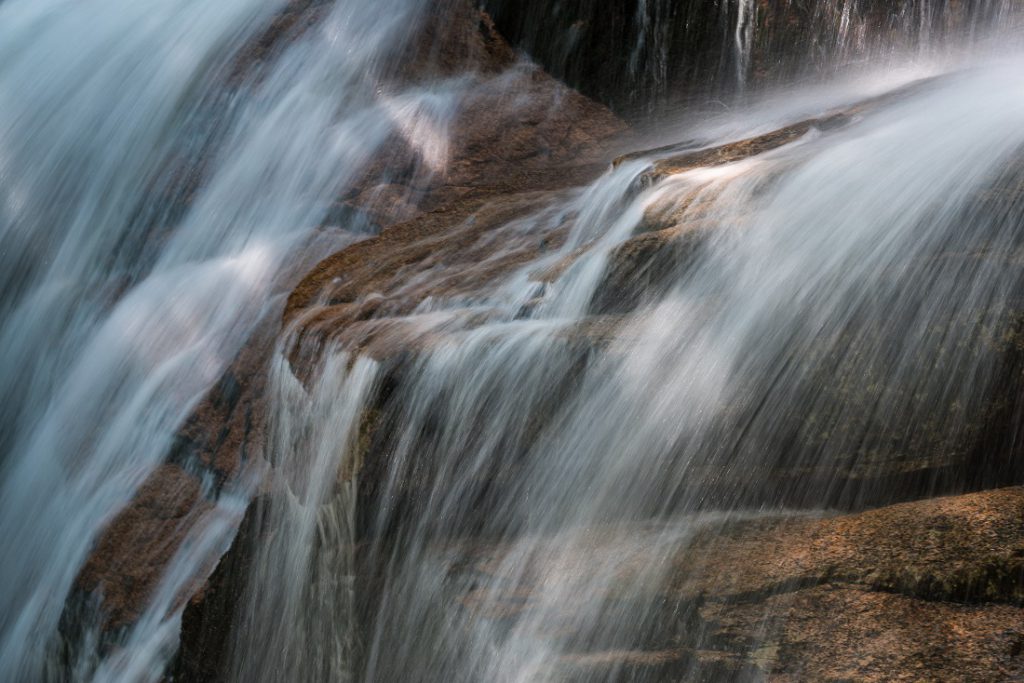 Up in scenic northern New Hampshire, there is a section of the White Mountains called Franconia Notch State Park. With 8.6 miles of hiking, biking and skiing trails, lakes, rivers and waterfalls, it is one of the most beautiful parts of New England.
The Franconia Ridge Trail is a strenuous thigh-burning hike that rewards you with stunning views at every stop. Good boots and hiking poles are a must, as are gloves, hat and lightweight cold weather gear. It gets windy!
While only recommended for experienced hikers, the ridge loop isn't easy but it's doable for less experienced hikers who have a bit of determination and patience. Take plenty of food and water. This is an 8-hour hike!
Mattabesett Trail – Moderate to Hard
The Mattabesett Trail is a 51 mile, blue blazed, trail that winds its way through in New Haven, Hartford, and Middlesex Counties in Connecticut. A major portion of this trail is a leg of the 215 mile New England National Scenic Trail (NET). The term "blue-blazed refers to a spur branching off of the Appalachian Trail.
Mount Higby Trail is a short, well trafficked trail that is fairly easy. Just watch your step along the ridge sections. Hiking along the path will feature metamorphic rock, dense forests, panoramic views.
The forest is full of maple, hemlock, sycamore, beech, oak and birch trees. The trail is dog-friendly, but they must be kept on a leash while on the trail. Only open until October, it's best to visit this trail early in the season.
Plan your Hiking Adventure
Fare Buzz has experienced travel specialists that are knowledgeable about individual, family and group travel. Let us handle the details for you.
Start here:
● Fill in the Request a Quote with your travel details and a travel specialist will research options and contact you shortly
● Call 1-800-847-1963 to speak directly with a travel specialist