Oftentimes, travel is an anticipatory joy. You spend weeks or months planning your trip, including your itinerary, your hotels, the sites you want to see and the food you want to eat. There's a lot of fun to be had in planning a vacation, but sometimes it can be even more fun to travel at the spur of the moment. When the desire to fly somewhere becomes an itch that just needs to be scratched, you can find some cheap tickets and just go!
Here are some of the best places in the U.S. to visit for a weekend getaway, and some tips to make your travel easier.
A few tips
Spur of the moment travel is different from planned travel in that your trip won't be as structured and you won't have much time to pack. But it will also be shorter and therefore easier to just get up and go. Let's say you plan to take off after work on a Friday and spend the weekend in another city.
Pack light: there's no need to spend much time packing. Get a small carry on bag or backpack and fill it with one or two changes of clothes, a book to occupy yourself with, a charging cord and a few essential toiletries. Don't worry if you forget anything, you'll be able to pick up little things at the airport or upon arrival.
Be flexible: As you scan for cheap tickets, you want to be as open as possible. Spur of the moment travel is spontaneous and you might find yourself going somewhere you'd never imagine you'd be. If your ideal location isn't available, don't sweat it - you'll probably be pleasantly surprised at some of the other locations.
Plan on the go: Instead of plotting out your whole trip ahead time, be a leaf in the wind. If you have a smartphone, you're not in much danger of getting lost. And if you get too far off the beaten path, you can always catch an Uber to take you back to civilization. As you explore your destination, try asking the locals for good places to go - you'll probably get some great recommendations.
Places to consider
America is full of great cities, each with its own personality and culture. If you're from the northern states, try visiting the south. If you spend all your time on the west coast, see what things are like in the east.
Minneapolis, MN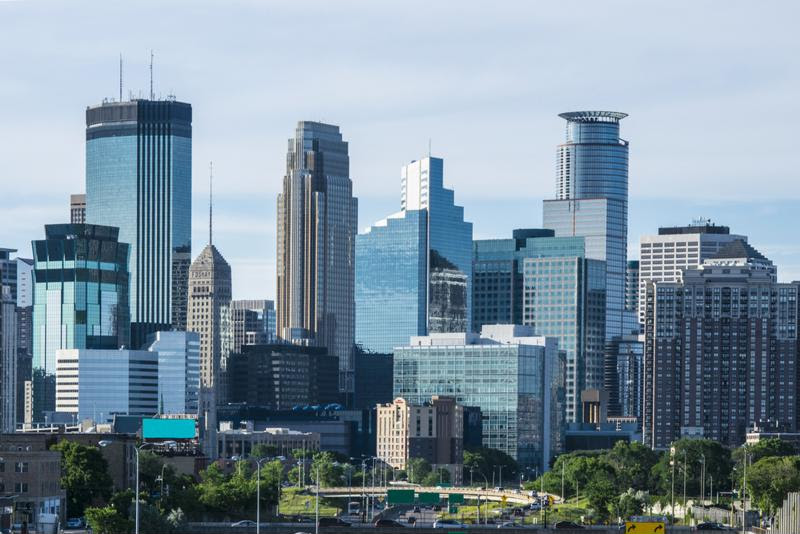 Flights to the Twin Cities are generally pretty cheap. There's always something to do in Minneapolis, whether it's in the middle of winter or during the summer months. If you happen to land in inclement weather, consider walking through the city's skyway, an above ground, enclosed walkway that connects many of the downtown area's major buildings. If the weather's fair, check out the sculpture garden with it's iconic cherry-on-a-spoon sculpture. There are also several art museums, parks, and, of course, the Mall of America.
Providence, RI
Getting cheap tickets to Providence offers you lots of interesting opportunities. The city's prestigious schools have wonderful museums to visit, and the river offers a great place to relax on a lazy day. At certain times of the year, a troupe of artists sets fire to the braziers in the river, creating a truly magnificent spectacle. Literary fans can visit the old haunts of renowned horror writer H.P. Lovecraft. And everywhere you go, you will be able to see great historical architecture of early America.
Albuquerque, NM
Visiting New Mexico can be like stepping into another world for visitors from the northern U.S. and flying to Albuquerque is very affordable. The city has a lot of interesting sights on offer in terms of landscape and architecture. Visitors can see old Indian pueblos and see ancient stone carvings from the First Peoples of America. Science buffs can check out the nuclear museum and take a trip through history. No matter what you're interested in, Albuquerque is a great place to go to get away from the cold weather.